Why Supporters Are More Confident Than Ever That Trump Will Run In 2024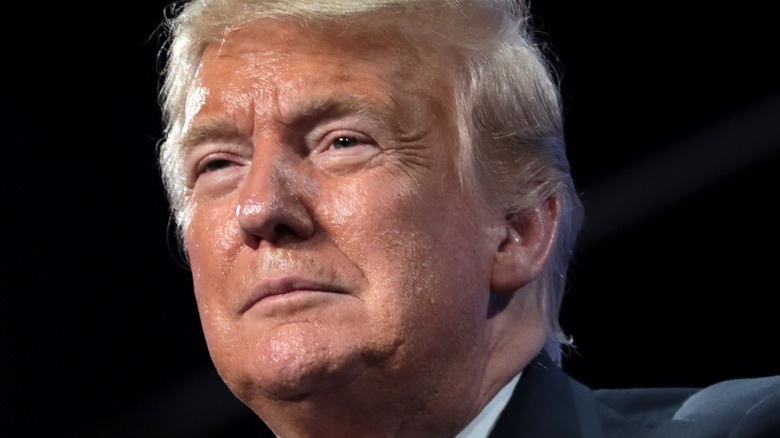 Nuno21/Shutterstock
Despite losing the 2020 election in his bid for a second term as president of the United States, Donald Trump continues to tell supporters he really won and some of them even believed he was going to be reinstated in August 2021 (via Forbes). He has also been hinting since Joe Biden was inaugurated as president in January 2021 that he will run again in 2024, although he hasn't come right out and said it.
In June, when Fox News host Sean Hannity asked Trump if he had made up his mind about running again, Trump quickly replied, "Yes." That yes didn't mean he is going to run again, just that he has made up his mind if he will. Trump later elaborated on his answer, without actually saying if he is running.
"It's not that I want to," Trump said. "The country needs it. We have to take care of this country. It isn't fun, fighting constantly, fighting always," (via Newsweek).
He has also been holding campaign-style rallies in states he won in 2020 as he tries to keep the momentum going. On August 31, 2021, he announced a new rally location coming up in a very important state when it comes to presidential politics. This location has many of his supporters sure that they will get the chance to vote for him once again on November 5, 2024 in what is sure to be a rematch with Biden.
Donald Trump made a major 2024 play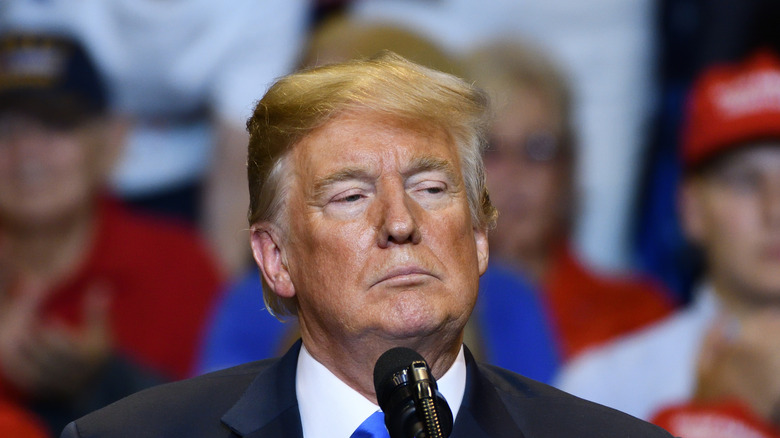 Evan El-Amin/Shutterstock
Donald Trump now plans to hold a rally in Iowa, the first-caucus-in-the-nation state that many political experts call a bellwether for who will get the nomination. However, in 2016, Trump lost that caucus to Ted Cruz (via The New York Times). In 2020, Joe Biden, the eventual Democratic nominee, lost the Iowa caucus to Pete Buttigieg (via The New York Times), who he later made Secretary of Transportation. Still, the idea that Trump is off to Iowa is just fueling speculation that he plans to be on the ballot in three years.
However, Trump rattled off several places where he will be holding a rally and Iowa was just one of them. "We're doing some more," he said. "We're going to Iowa. We're going to Georgia. We're going to some others," (via USA Today).
Ironically, Cruz, who beat Trump in Iowa in 2016, just paid a visit to the state for some fundraisers, and Florida Senator Marco Rubio has planned a trip there for the second week of September. It looks like it might be a Republican re-match in 2024 as the candidates from 2016 rush to this must-watched midwest state.