Meghan McCain's Harsh Response To Biden's Afghanistan Speech Has Twitter Divided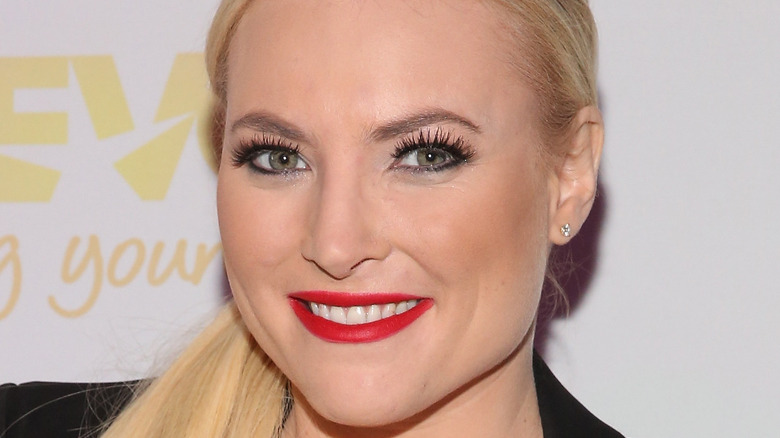 Robin Marchant/Getty Images
Meghan McCain's harsh response to President Joe Biden's speech on Afghanistan has left social media divided. Speaking on Tuesday, August 31, 2021, Biden described the efforts to evacuate U.S. troops out of Kabul, that tragically left 13 United States troops dead, as an "extraordinary success," (via the Daily Mail). Meghan's late father, Senator John McCain, enjoyed a long friendship with Biden throughout his political career. However, this didn't prevent the former "The View" panelist from calling out the president's recent address to the nation. 
Speaking on Twitter, Meghan explained that it was "difficult" for her to criticize the man who had "helped me through pain and grief," before writing that she was "disgusted" by the way in which the Afghanistan crisis has been handled by the Biden administration. 
"This man on tv giving this speech, I do not recognize this man. God help our country. God help the Americans we have abandoned," she commented. Writing on Twitter once more, Meghan continued, "13 American soldiers are dead — most of them between the ages of 20-23 because they were put in harms way chaotically in the line of fire of a suicide bomber. Disappointed and disgusted President Biden says 'this couldn't have been done in a more orderly manner.'"
Meghan McCain's comments divided opinion on social media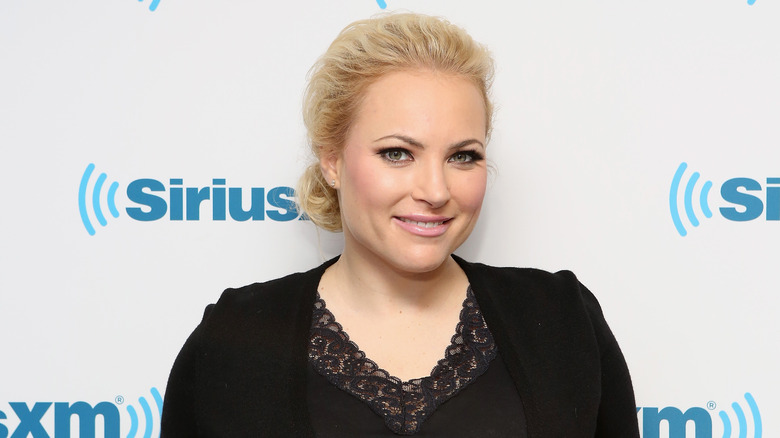 Robin Marchant/Getty Images
In a follow-up tweet further criticizing President Joe Biden, Meghan McCain claimed that Biden's recent actions were "just as chaotic as Trump," adding, "Do people in this administration truly believe this is a return to normalcy? ... Americans and our country and most importantly our military will not be able to withstand four years of this."
Responding to her harsh words, many social media users were quick to disagree with Meghan. "Take a chill pill. That man on tv showed so much grace, humility, compassion and an understanding of the unwinnable war we have been waging for no reason. It was time to end it. Loss of life is tragic and whenever and however it happens," wrote one Twitter user, while another added, "At least Biden isn't encouraging us to hate one another."
However, many others were quick to defend Meghan's comments and show their support online. "Thank you for finally speaking the truth even though it's hard, your dad would be proud," wrote one fan. "This has been a total disaster! You are right God help the USA and keep those left behind safe," another Twitter user commented.