The Truth About Jesse Metcalfe And Eva Longoria's Friendship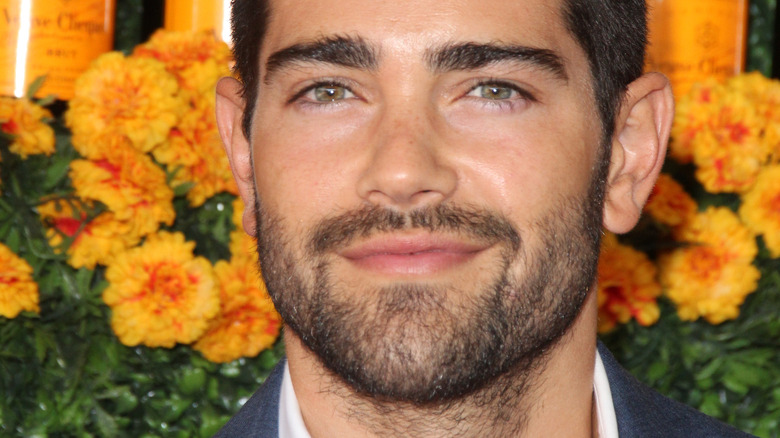 Kathy Hutchins/Shutterstock
Eva Longoria and Jesse Metcalfe first became friends when they starred on the hit comedy-drama, "Desperate Housewives," together from 2004-2009. Metcalfe famously played the role of John Rowland — the young gardener blessing Wisteria Lane with his boyish good looks and charming smile — who happened to be having a steamy affair with Longoria's very-married character, Gabrielle Solis (via IMDb). In addition to Longoria and Metcalfe, the show also starred Felicity Huffman, Marcia Cross, Teri Hatcher, and Nicollette Sheridan. While the stars' on-screen characters obviously had their fair share of drama, during an appearance on "Jimmy Kimmel Live!" in 2018, Longoria revealed that most of the core cast of "Desperate Housewives" are still friends to this day; the keyword here being "most."
"Felicity Huffman and Marcia [Cross] are going to be at my star ceremony. Felicity is giving a speech," Longoria told Kimmel after the late-night talk show host asked if everyone "hated each other" years after the show ended (via Closer Weekly), adding, "No, we're very, very good friends. Ninety-nine percent of us are."
While Longoria didn't name specific names, it's thought that the "Devious Maids" star was talking about the show's unofficial lead star, Teri Hatcher, who was once called "the meanest woman" in the world by her "Desperate Housewives" co-star Sheridan, per E! Online.
Jesse Metcalfe and Eva Longoria's friendship has been going strong for years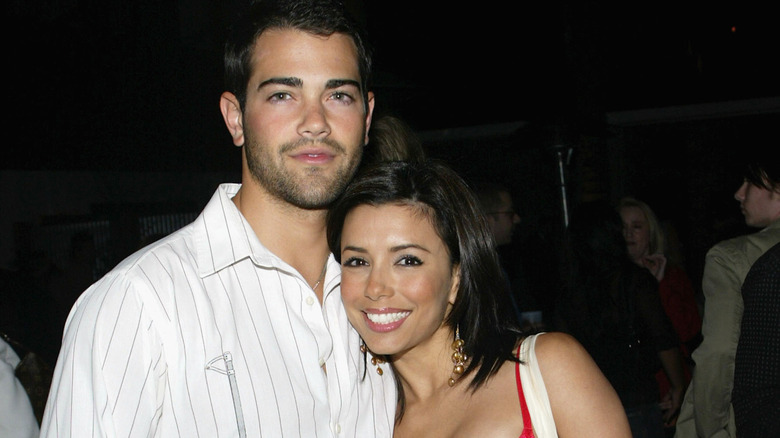 Michael Buckner/Getty Images
While Eva Longoria and the rest of the "Desperate Housewives" crew may not have a relationship with Teri Hatcher, the "Brooklyn Nine Nine" alum's friendship with her on-screen love interest, Jesse Metcalfe, has remained strong over the last decade and a half, as Metcalfe shared with Hello! Magazine in 2020. "She's always been a very supportive and loving friend," the Hallmark movie star said of his co-star, adding, "We don't stay in that close in contact but whenever we see each other it's like not a day has gone by since we've seen each other."
Just because the two don't connect very often doesn't mean they don't admire one another from afar, though. "She's been such an awesome friend and we follow each other on social media and I see where she is and how she's spending her time, and she just seems to love motherhood and I love watching her son grow up via Instagram," Metcalfe dished to the magazine. "And I'm just so proud of the person that she's become and everything that she does on a social and political level, she's really grown as a person and a woman and she's just a role model, she's great."
Eva Longoria supported Jesse Metcalfe during his stint on 'Dancing with the Stars'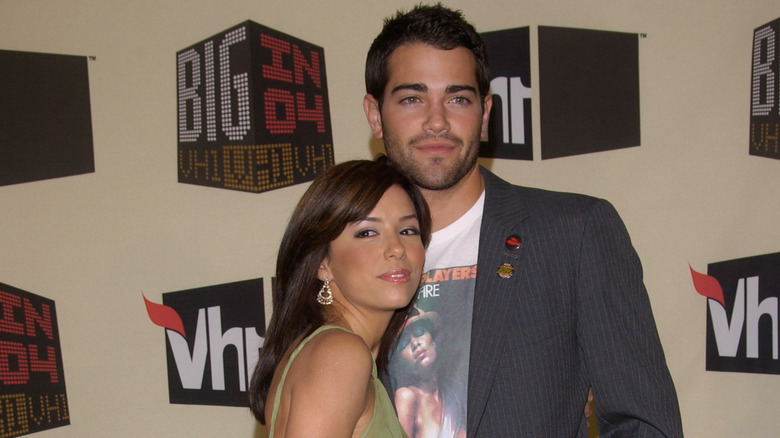 Featureflash Photo Agency/Shutterstock
When Jesse Metcalfe competed on Season 29 of "Dancing with the Stars" in 2020, his former "Desperate Housewives" co-star cheered him on from afar — even though her other longtime friend, "One Day At A Time" star Justina Machado, was competing against him. "I've got to tell you, Jesse is so much fun," Longoria told Woman's Day (via Yahoo!). "He's such a good guy, and I think audiences are gonna fall in love with who he really is."
"'Dancing with the Stars' really shows who you are because they're challenging you every week," the "Telenovela" star continued. "And he's at his core a really good human. I love him very much ... I'm gonna be cheering Justina Machado on, too."
Although Metcalfe and his dance partner, Sharna Burgess, were eliminated during '80s night and placed 12th overall in the competition, the "Desperate Housewives" stud was proud of how far he'd come. "I loved the challenge," Metcalfe said after he was eliminated (via TV Insider). "I really did. I knew dance was going to be difficult for me with [having] zero dance experience and the state of my body at 41 years of age. I knew there would be challenges, but I'm glad I made it as far as I did."