Sad News For Bonnaroo Music Festival Fans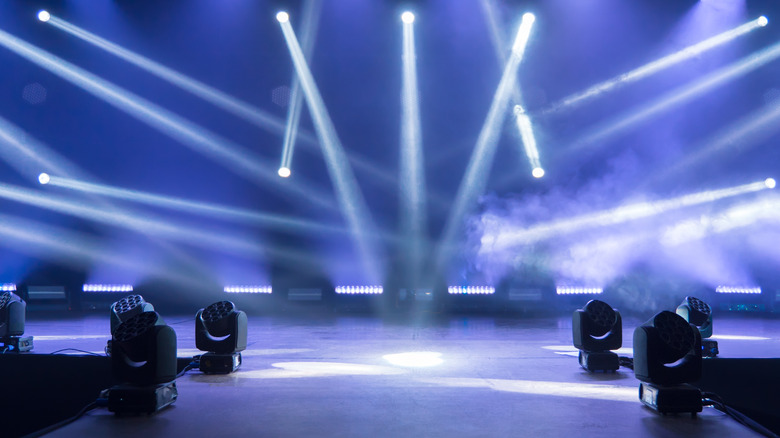 Oleksii Synelnykov/Shutterstock
Live performances have been halted on and off during the ongoing COVID-19 pandemic, but as places began to open up throughout 2021, concerts and music festivals hit their stride trying to bring people and music back together after a long time indoors. Music was more important than ever, and venues have been working hard to accommodate safety protocols as well to ensure that everyone can not only enjoy therapeutic live music sessions but also stay healthy.
We at The List previously compiled a list of music festivals that people should watch out for this year, and it included the famous Bonnaroo Arts & Music Festival, over which we also compiled a guide on how to best prepare for such an adventure. This year, Bonnaroo was slated for September 2-5 in Manchester, Tennessee (via Pitchfork). Sadly, Bonnaroo has been cancelled this year, but it's not for pandemic-related reasons. Instead, something else that is equally as devastating has caused the annual festival to postpone itself yet again.
This is the one thing Bonnaroo needs to live up to next year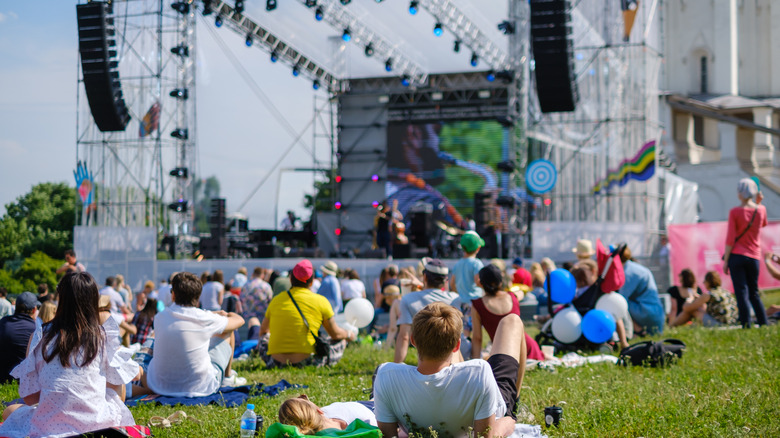 Anton Gvozdikov/Shutterstock
Bonnaroo was cancelled last year due to COVID-19, but this year, Hurricane Ida has halted the festival in its tracks. According to USA Today, Ida's rainfall flooded the festival's grounds, making it impossible to bring in any vehicles. The campgrounds were also flooded, meaning no one could pitch tents or set up accommodations during the four-night festival.
"We are absolutely heartbroken to announce that we must cancel Bonnaroo," the festival's Twitter account said. "We have done everything in our power to try to keep the show moving forward, but (mother nature) has dealt us a tremendous amount of rain over the past 24 hours, and we have run out of options to try to make the event happen safely and in a way that lives up to the Bonnaroo experience," they further explained.
Bonnaroo 2021 was slated to have their first-ever woman headliner in Lizzo, per Billboard. Upon finding out the news, Lizzo wrote on her Instagram Story, "Take care of yourselves everyone who is in the path of the storm. Safety first," along with a heart emoticon." Megan Thee Stallion, Tame Impala, Foo Fighters, and more were also set to make grand appearances (via Pitchfork). Now, we can just hope that a woman headlines Bonnaroo 2022. 
All Bonnaroo tickets for this year will be refunded "in as little as 30 days to the original method of payment," according to USA Today. Most importantly, we hope everyone in this region remains safe.