Mary-Kate Olsen's Iconic Chanel Look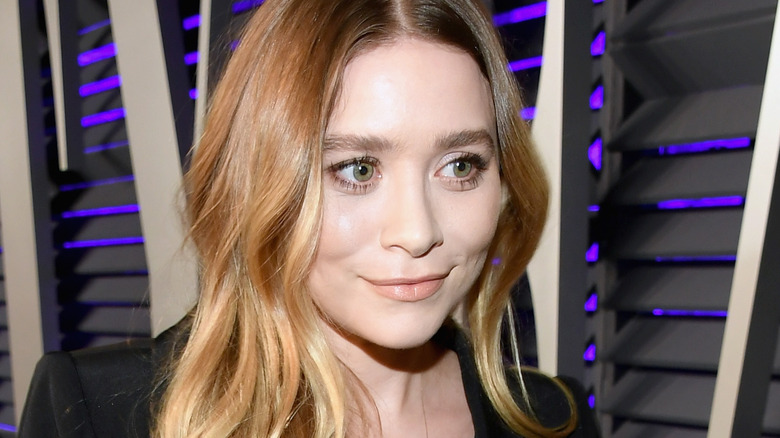 Mike Coppola/vf19/Getty Images
While Mary-Kate and Ashley Olsen became pop culture icons in the 1990s and 2000s after playing baby Michelle in "Full House" along with their slew of fun teen movies, they're also known for their influential style choices. In fact, the Olsen twins have broken out of the world of acting in their adult lives and have ventured into becoming fashion designers themselves. In 2006, they launched The Row, a label filled with minimalist designs and neutral shades for ultimate couture vibes. Today, the brand is known for its high-fashion, timeless looks. 
In fact, The New York Times praised Mary-Kate for being the face of the "bohemian-bourgeois" look, a style that is known for oversized, baggy garments. Clearly, she is loyal to her loose-fitting clothing aesthetic and has no plans to part from it. However, there is one particular look that Mary-Kate embodied in both the past and present that has proven to be timeless.
Mary-Kate Olsen rocked a Chanel coat in two decades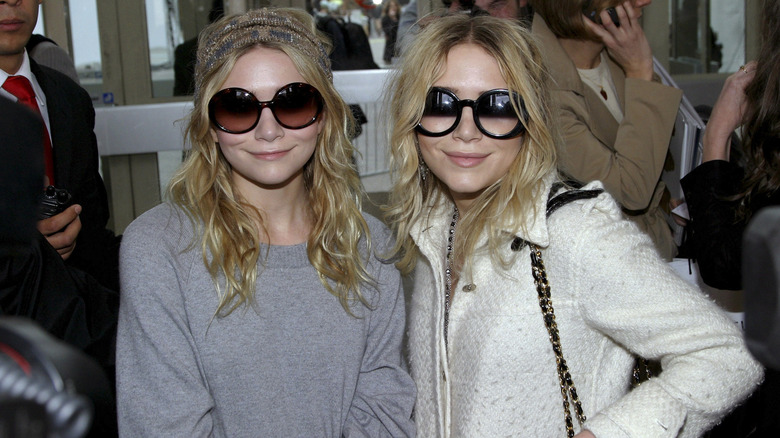 Julien Hekimian/Getty Images
2008 was a wild year in the fashion universe. While slinky leggings, body-con dresses, and infamous Ugg boots were unavoidable, Mary-Kate was paving her own way. At the Chanel show during Paris Fashion Week in 2008, according to Vogue, she was spotted sporting round sunglasses, chic ankle boots, a patterned bag, and most importantly, a cream-colored Chanel coat that reached all the way to the floor. The iconic outfit truly left all eyes on her that night.
While many people may think that celebrities never wear the same outfit twice, Mary-Kate proved them wrong, despite her extensive net worth. The 34-year-old was spotted wearing the exact same coat in February 2021 — 13 years later. This time, she spiced things up for a more casual, laid-back vibe by pairing the coat with a minimalist white shirt, grey dress pants, and trendy white chunky designer sneakers. With this revamped look, Mary-Kate proves that even the most respected of fashionistas can make outfit-repeating work.