This Is The Richest Member Of The Olsen Family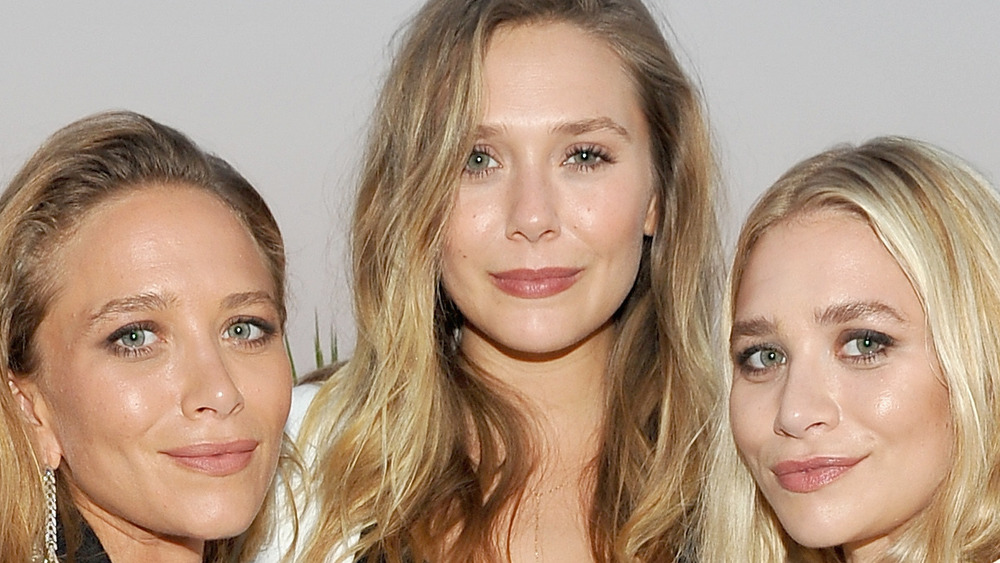 Donato Sardella/Getty Images
Though actress Elizabeth Olsen has been appearing in films large and small for nearly a decade, her latest role in the Disney+ production WandaVision has a whole host of critics paying tribute to her acting prowess. Since 2015, Olsen has been reprising her role as the Marvel Comics character Wanda Maximoff/Scarlet Witch in the Avengers movies and, more recently, in WandaVision. So far, Olsen has received high praise for her performance in the television series, which is currently being streamed on Disney+ through March 5 (per BBC). 
Given her fairly recent rise to mainstream notoriety, many only just recently realized that Elizabeth Olsen is the younger sister of perhaps the most iconic twins in show business — Mary-Kate and Ashley Olsen. Since their debut on Full House, the sister duo has crafted an entire empire of wealth and quiet success. However, despite her own recent successes, Elizabeth Olsen's net worth of approximately $11 million looks like pocket change compared to the massive fortune amassed by her twin sisters (via Celebrity Net Worth).
The Olsen twins are among the richest women in the world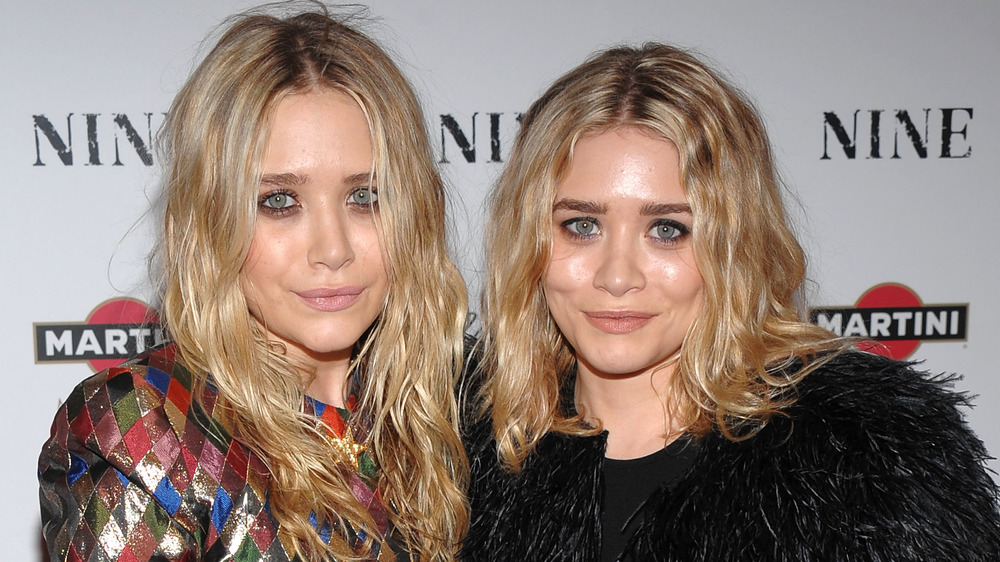 Dimitrios Kambouris/Getty Images
Presently, the Olsen twins are collectively worth $500 million, with each twin owning up to half of the net worth. This impressive sum comes from a variety of endeavors, including profitable acting careers, fashion brands, and real estate ventures (per Cosmopolitan).
At just six months old (yes, you read that right), the Olsen twins took on the role of Michelle Tanner in Full House. While the pair, who played the character in shifts to abide by child labor laws, only made $2,400 per episode in the beginning, that number soon jumped to $80,000 per episode in later seasons of the show (via The Washington Post).
Then, after starring in a number of films (remember the cinematic masterpiece It Takes Two?!), the twins began building their fashion empire, which now includes luxury fashion brands The Row, which generates between $100 million and $200 million a year in sales, and Elizabeth and James, which is estimated to be worth approximately $89 million (via Business of Fashion).
Mary-Kate Olsen, along with her ex-husband Olivier Sarkozy, also dabbled in real estate. Throughout the course of their relationship, the pair purchased and flipped many New York townhouses, often selling them for millions more than what they originally paid (via Cosmopolitan).
What's more, the Olsens are fairly private when it comes to their income, so their actual net worth could be much higher than an already-generous $500 million.