Here's What John Legend Studied In School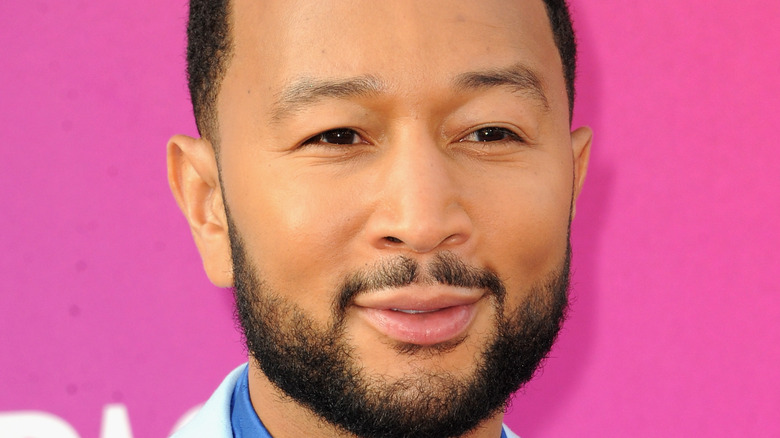 Albert L. Ortega/Getty Images
With that smooth and soulful voice that belts out some of the greatest love songs in a generation, it seems like John Legend has always been destined for legendary status as a top pop crooner of the last decade. But that's not at all what he planned to become when making decisions about which college to attend — and what he would study once he got there.
Born John Roger Stephens on December 28, 1978, in Ohio, the man who now calls himself John Legend led a musical life since childhood. Per Biography, he was actually considered a child prodigy, with his grandmother teaching him to play piano and the church choir introducing him to soulful singing. However, the composer and performer of such songs as "All of Me" and "Glory"  knew that music might not make him a star, the outlet noted, and thought that when he got to college he'd have to study something else to make sure he'd one day have some sort of career. With impeccable high school grades, Legend was offered a spot in the Ivy League at Harvard, but also contemplated going to Georgetown University or Morehouse College. He ultimately turned down Harvard for another Ivy League school, The University of Pennsylvania, according to Marie Claire. What did he study?
John Legend didn't study music in college, but he couldn't stay away from it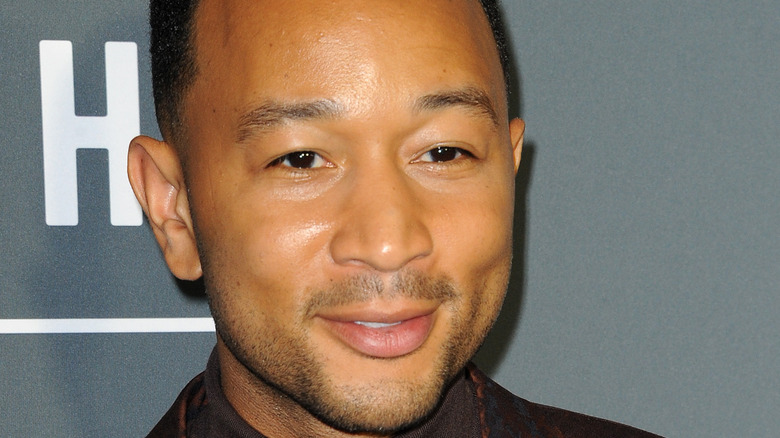 Tinseltown/Shutterstock
When John Legend arrived at Penn, he earned a degree in English, focusing on African-American literature. He also couldn't tuck the music side of him safely away and eventually became president and musical director of the school's jazz a capella group, Counterparts, noted Marie Claire. Even after graduating, Legend pursued a career that was decidedly unmusical and got a job working at Boston Consulting Group in Massachusetts, according to Biography. But that draw to music was still there, which led him to playing in nightclubs on the side — and also led him to a new name.
That's when Legend met another musician who would go on to become a modern music icon — Kanye West. As the artist formerly known as John Stephens told Jimmy Fallon: "Well, it was a nickname that some friends started calling me in the studio, just guys that I was collaborating with" Legend said. "The first guy to call me that was J. Ivy. He's a spoken word artist from Chicago. I met him through Kanye [West]. We were all in the studio together. He just started calling me 'The Legend' because he thought I sounded like one of our old school soul legends. And it just caught on with our little group of friends, and then they were like, 'We should call you John Legend.' And it just really was in our little circle," until, that is, West referred to him as "John Legend" on a mixtape — and the rest is history.