The Real Reason John Legend Changed His Name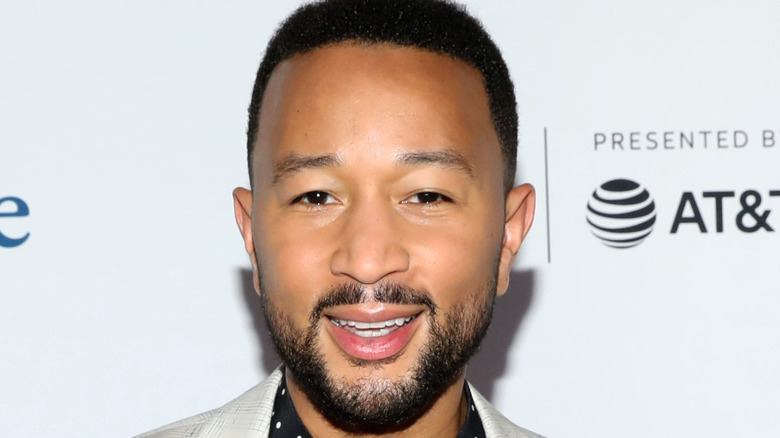 Monica Schipper/Getty Images
John Legend's smooth, soulful voice and deeply moving lyrics have made him a modern musical ... well ... legend. The singer of those swoon-inducing love songs seems to have the perfect name for the world of show business, especially with legendary tunes like "All Of Me," "Conversations in the Dark," and "Ordinary People". However, John Legend is not the singer's real name. In fact, his actual name is something much more ordinary.
The successful singer we know as John Legend — who now has a stunning net worth — was born John Roger Stephens on December 28, 1978, in Springfield, Ohio, and he learned to play piano at a very early age. As a child, he honed that incredible voice with the church choir, according to Biography.
By college, he was directing an a cappella singing group at the University of Pennsylvania, and it was at post-college nightclub performances where he met another future legend, Kanye West. A partnership was born and the man known as John Roger Stephens was on his way in the music business (via Biography). And that's when a nickname was born that worked perfectly as a stage name.
A nickname that stuck worked perfectly for John Legend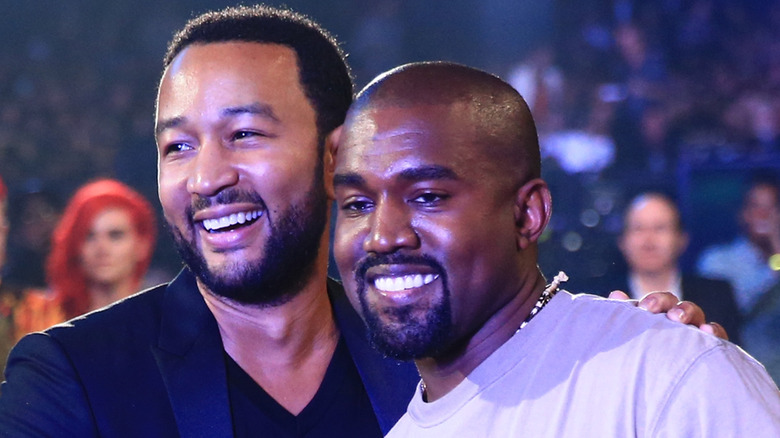 Christopher Polk/mtv1415/Getty Images
It was during his early days collaborating with Kanye West when another musician started calling the man who would soon be known as John Legend just that — a legend.
"The first guy to call me that was J. Ivy. He's a spoken word artist from Chicago. I met him through Kanye," Legend said on "The Tonight Show Starring Jimmy Fallon," according to Today. "We were all in the studio together. He just started calling me 'The Legend' because he thought I sounded like one of our old school soul legends. And it just caught on with our little group of friends, and then they were like, 'We should call you John Legend.' And it just really was in our little circle."
It was finally West who made a move that convinced John Roger Stephens that he had to morph into John Legend. "Kanye put a mixtape out, and he called me John Legend on the mixtape. And it just started to spread among more of the people that were listening to our music," the singer-songwriter said. The rest — his singing career, his awards, and his marriage to Chrissy Teigen — is history.