Why The Duggars Aren't As Close As They Used To Be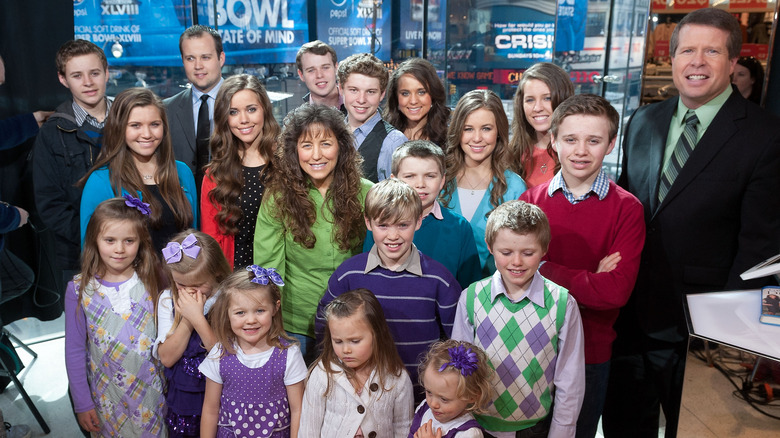 D Dipasupil/Getty Images
Since first appearing on their TLC show "17 Kids and Counting" (which was changed twice to reflect the arrival of two more children) in 2008, the conservative Christian Duggar family has been a reality television staple. For over a decade, the lives of Jim Bob Duggar, Michelle Duggar, and their 19 children have been documented on "19 Kids and Counting" and the spinoff show, "Counting On," according to Us Weekly. Though "19 Kids and Counting" was canceled in 2015 and "Counting On" was canceled in June, the Duggar family has continued to make headlines for less-than-pleasant reasons. Since 2003, most of the negative headlines tied to the Duggar family were about Josh Duggar, the family's oldest son.
Most recently, Josh made headlines in April after he was arrested for downloading "child sexual abuse material," according to Insider. Unfortunately, this allegation did not surprise many, as Josh has faced legal issues surrounding sexual abuse, child pornography, and more since he was only 15 years old in 2003. As a source close to the family recently revealed to People, Josh's most recent charges have created a rift within the Duggar family that has now become too large to ignore.
If you or someone you know may be the victim of child abuse, please contact the Childhelp National Child Abuse Hotline at 1-800-4-A-Child (1-800-422-4453) or contact their live chat services.
The Duggar family has struggled to remain close amid Josh's series of scandals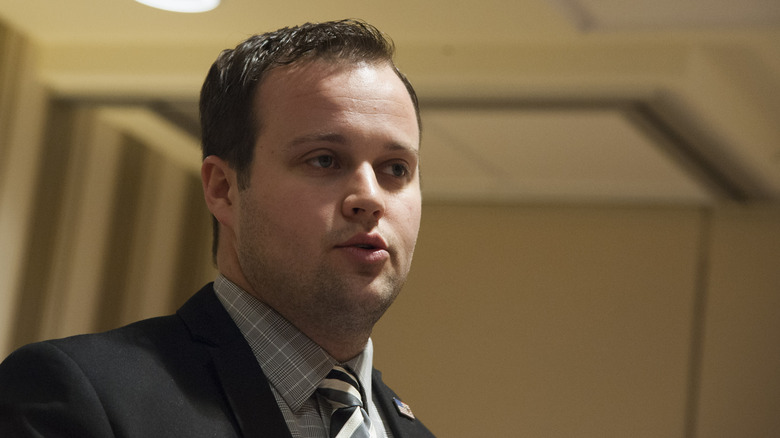 Kris Connor/Getty Images
Though it was not made public at the time, InTouch acquired a police report made in 2006 that alleged that Josh Duggar, the oldest son of the "19 Kids and Counting" clan, had been accused by his family of molesting at least four of his younger sisters when they ranged in age from 12 to only five years old. Though it was reported that Jim Bob, the patriarch of the family, had known about Josh's behavior since 2002, the oldest son did not face repercussions for his actions until the InTouch report was published in 2015. Eventually, his actions caused "19 Kids and Counting" to be canceled in July of 2015, per Insider.
The first sign that the Duggar family was beginning to splinter came earlier in the year when the family released differing statements about Josh's child pornography charges. While Jim Bob and his wife, Michelle, seemed to still be supporting Josh through his latest run-in with the law, Josh's younger sister, Jinger, condemned his actions and said that she would "fully support authorities and judicial process in their pursuit of justice," according to Insider. "They aren't as close as they once were because of all of Josh's legal drama," a family source told People in a report published earlier today. "It's creating a lot of stress on them — although the majority of the family is acting like nothing has happened. Jim Bob always wants to sweep things under the rug. He's never going to talk about the scandal because it's bad for business."