Here's Why The Duggar Family 'Buddy System' Is So Concerning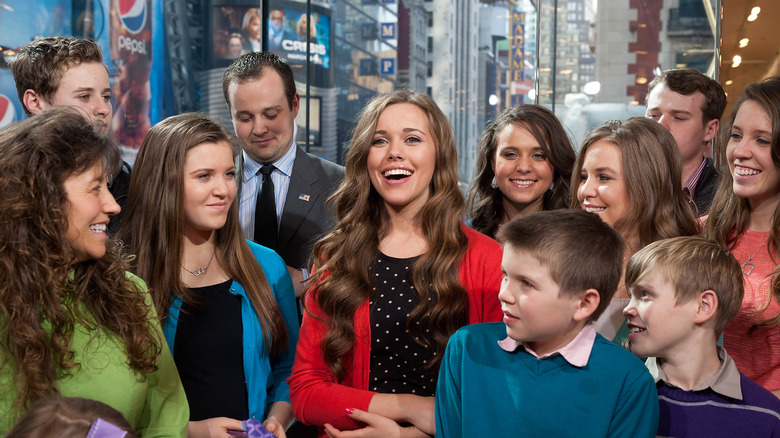 D Dipasupil/Getty Images
The world was first introduced to the Duggar family in the made-for-TV documentary, "14 Children and Pregnant Again!" (via IMDb) in 2004, and for nearly two decades, viewers have been captivated by the family's TLC series, "19 Kids and Counting", and its spin-off series, "Counting On." While being one of nineteen kids in a large family has its positives and negatives, as far as parenting goes, it's next to impossible to keep track of and give one's undivided attention to nineteen kids at the same time.
That's where the Duggar family's "buddy system" comes in, according to CheatSheet. As seen on the show, the older Duggar children typically have a younger "buddy" to take care of, as parents Jim Bob and Michelle can't be around every one of their children 24/7. While this may seem like a good idea on the surface, a few Reddit users pointed out the problem with relying on a buddy system when it comes to taking care of a large family — especially one with little kids.
In a thread on Reddit, one user detailed her own experience with the buddy system and said she doesn't see anything wrong with it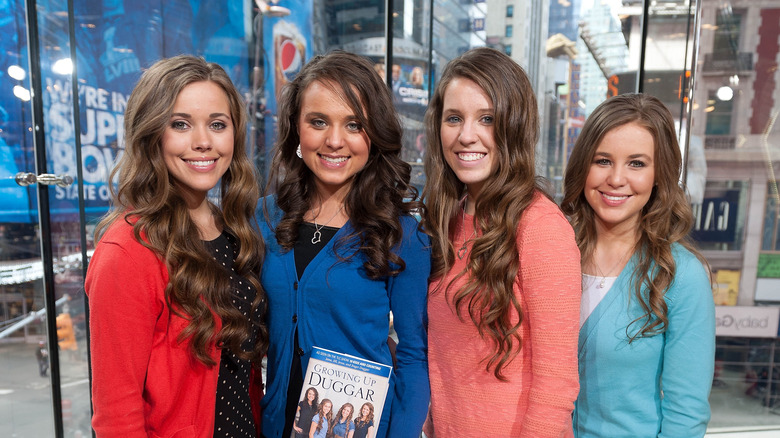 D Dipasupil/Getty Images
"I was raised like that, and I turned out fine and I still have a personal relationship with each of my parents," one Reddit user wrote, detailing her experience of growing up in a family of six with two working parents. "My question as a 'survivor', so to speak, of that parenting method, is why do [y'all] not like it so much?" The social media user's question elicited a ton of responses from fellow Reddit users, and one person's response about why the buddy system is actually concerning made total sense.
"The problem with the Duggar buddy system, as we see it, is that it has been shown time and time again that when one of the little ones is scared, sad or traumatised [sic] they immediately turn to their older buddy sister for help and reassurance, regardless of whether Michelle or Jim Bob is there or not. (A good example is when baby Jackson got lost at an airport and ran right into Jana's arms for reassurance when he was found)," one user wrote, adding that they believe that "the older girls are doing far more than helping the younger kids 'get ready for school.'"
More Reddit users chimed in with their opinions, and all had similar responses about the problem with putting kids in charge of other kids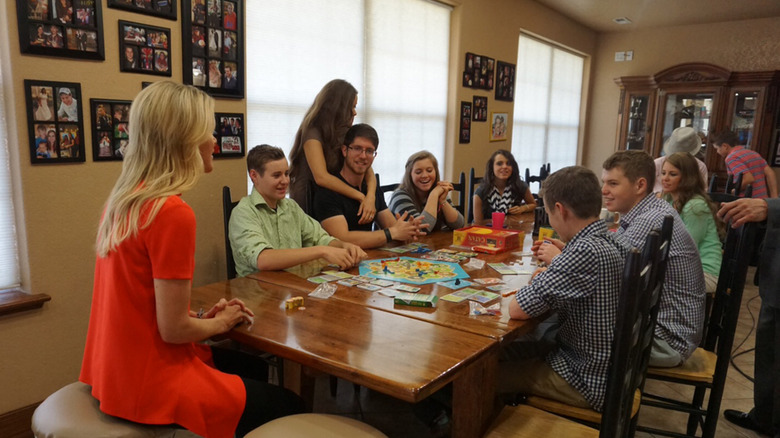 Handout/Getty Images
While many Reddit users agreed that it's normal and healthy for kids to help out around the house, some pointed out that the older kids' roles shouldn't include "primary caregiver" to their younger siblings. "There's a difference between helping with your siblings and raising them," one user wrote, while another said, "The Duggar house is basically an orphanage and the buddy system was put into place to replace parents."
Reddit users have a right to be concerned about the Duggar kids raising their siblings. According to an article published in the U.S. National Institutes of Health's National Library of Medicine, "Many have voiced concern about excessive family labor among children and adolescents, arguing that disproportionate caretaking can deprive children of their own developmentally appropriate experiences and harm their health and well-being." 
The article also states that, "Large amounts of family caregiving (20 hr or more a week) and long durations of caregiving (extending over several years) have been found to be associated with children's stress and academic difficulties," which is definitely concerning, considering how much time the older Duggar children have spent taking care of and raising their siblings over the years.