The Pitch Perfect 3 Plotline That Anna Kendrick Refused To Do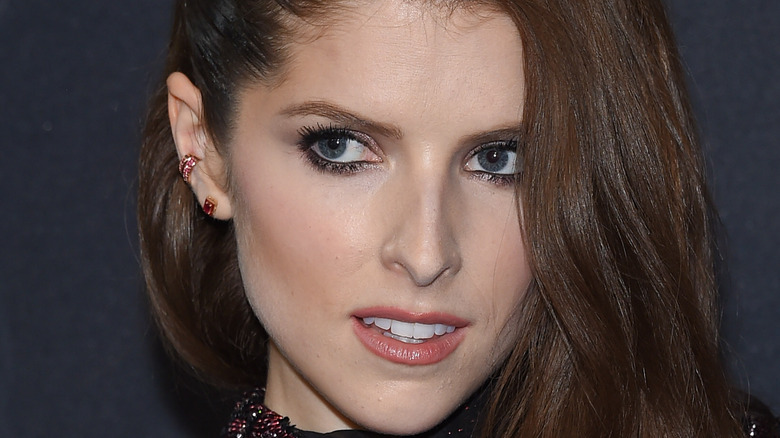 DFree/Shutterstock
It's hard for a series to completely and entirely enrapture audiences like the "Pitch Perfect" films did, but they made it look easy. Sporting relatable story lines, fun music, and inspiring messages, this 3-film saga takes viewers on the ride of their lives. Some have questioned whether everyone was actually singing in these films, but we've naturally got the answer for you.
The series' final installment, "Pitch Perfect 3," debuted at the end of 2017, and it saw everyone's favorite Bellas as they took their singing talents to the international stage (via Rotten Tomatoes). It's a fun film that plays up the campy nature of the series, proving that the writers don't take themselves too seriously. Still, some saw through this. It "strains to recapture the magic that helped the original spawn a franchise, but ends up sending this increasingly unnecessary trilogy out on a low note," Rotten Tomatoes wrote in their review.
While it wasn't as well-received as its predecessors, at least according to Rotten Tomatoes, "Pitch Perfect 3" was nevertheless a love letter to its fans, and it appeared that everyone had fun while making it. Still, its lead actor, Anna Kendrick, may not have been happy with everything in the original script.
This is how Anna Kendrick saved the film's final message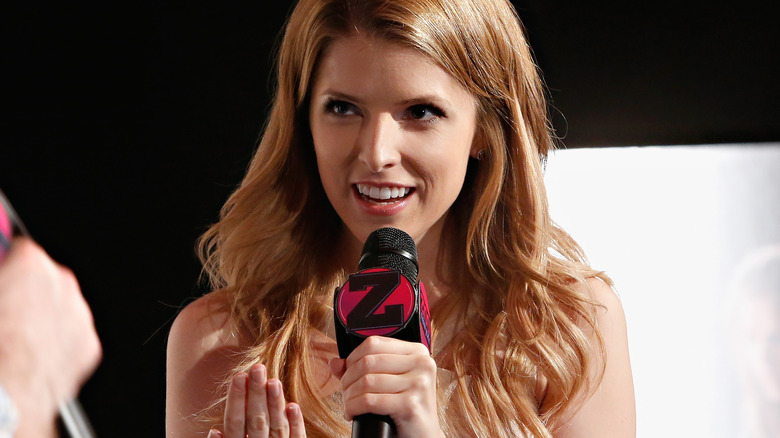 Cindy Ord/Getty Images
"Pitch Perfect 3" not only saw the Bellas visiting new countries, but also Anna Kendrick's Beca working toward a professional music career. Because she'd starred in all three films, Kendrick knew her character well, and she'd gained a little bit of creative liberty on set. This is why she ultimately changed one of the plotlines in the film's original script that she didn't deem necessary.
According to The Things, Kendrick's character was meant to have a "pretty heavy romantic relationship" with Theo, the music producer with whom she began working. However, Kendrick didn't like this plotline for her character and ultimately brought it up to those in charge. She was allowed to change the plot to exclude this romantic relationship, creating the final version of the film that we saw in theaters four years ago.
While Kendrick hasn't said exactly why she wanted this plotline removed, it may be because it would underline the film's sense of feminist power. For example, The Guardian notes in their review of the film, "Permeating the nonsense, though, is a heartfelt assertion of teamwork and female solidarity in defiance of everyday sexism that's very much in tune with the present moment..." If these moments were sidelined for a romance plot for Kendrick, this final film wouldn't have felt like a love letter to the series' fans as it ultimately did. It would've cheapened this ending to the franchise, and Kendrick must have known that.