The Real Reason Kat Von D And Steve-O Broke Up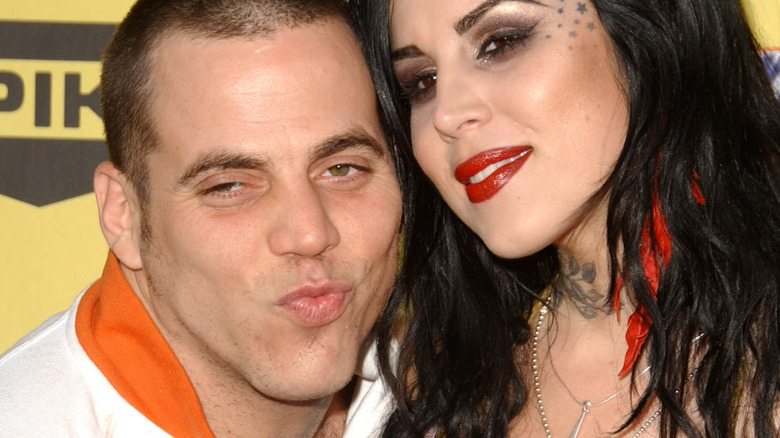 s_bukley/Shutterstock
In case you forgot, there was a three-month period where Kat Von D and Steve-O were a couple (via ET). The prankster from "Jackass" and the tattoo artist behind the hit show "LA Ink" started dating in late 2015 and called it quits by March 2016.
It's hard to believe that these two didn't work out. Steve-O was quoted gushing about his partner, Von D, "I know it's crazy that I became a clean and sober, hybrid-driving, animal-rescuing vegan who's super into meditating, but I'm glad I did. I'm even happier that I get to spend so much time with a shockingly gorgeous and amazingly talented woman who is all of those things."
It seemed like they were the perfect match. Von D had her own vegan makeup line, which she has since parted ways with, per Insider, while Steve-O has made a name for himself in the animal rescue world, via Live Kindly.
Their whirlwind romance ended suddenly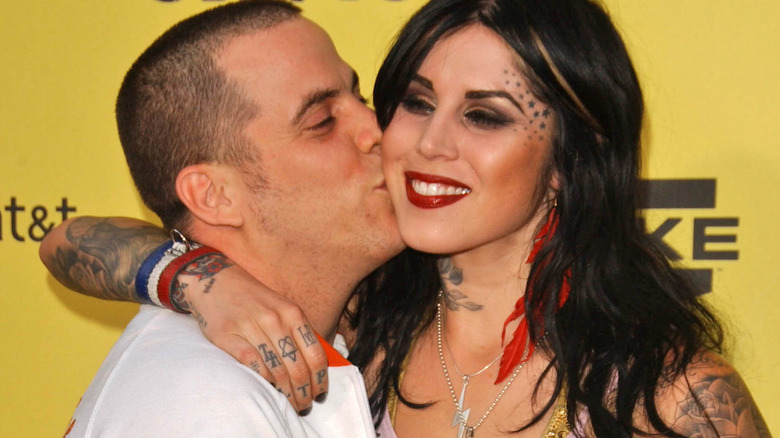 s_bukley/Shutterstock
While the couple seemed like a match made in vegan heaven, something went wrong. Their whirlwind romance came to a close without much of an explanation, according to Hollywood Life. One day, Steve-O was posting photos of Von D on Instagram saying, "How can I be so lucky?" and tweeting her sweet messages like "You are my dream woman." Even Von D took to social media to tweet sweet nothings to her partner (via Mirror). "Thank you, @officiallysteveo, for breaking the spell." Everything seemed perfect, but then suddenly, it was over.
Both Steve-O and Von D deleted all evidence of their relationship across all social media platforms, per Earn the Necklace. While sources close to the couple confirmed they had split, no one seemed to have a reason. Although the relationship was short-lived, they seemed so devoted to each other, at least when it came to their posts online.
The pair first hooked up back in 2007 before becoming an official couple for a few months in 2015. Regardless, neither Steve-O nor Von D has given a real reason behind their split.