Kate Middleton Spent The Summer Sharing This Hobby With Her Kids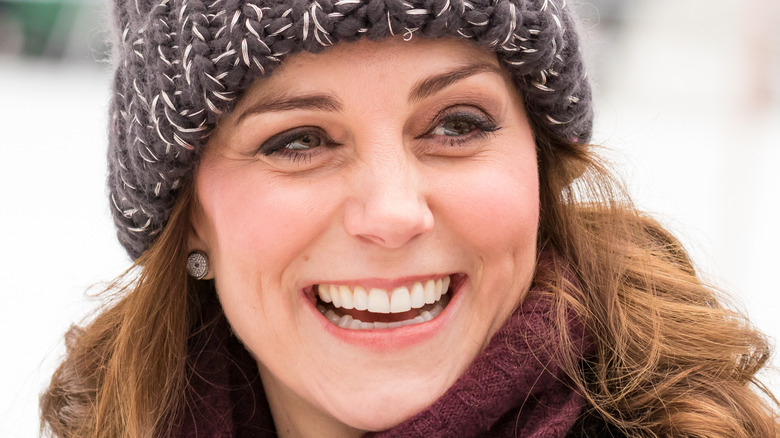 Per Grunditz/Shutterstock
Have you ever wondered how the Duchess of Cambridge and her kids unwind in the summer? According to a source for Vanity Fair, Kate Middleton used the downtime before school started this month to teach her children how to sail. Prince William joined in on the fun as well.
The source told Vanity Fair's Katie Nicholl that Kate and Prince William set out sailing on the northern part of Norfolk coast in early August. The family used a small boat, and Prince William was seen steering the boat and wearing classic beach shorts and a cap. Kate and their children George, 8, Charlotte, 6, and Louis, 3, were also on board. 
So, how good is the royal family at sailing, you might ask? "Kate has always been a competent sailor and William's pretty good too," the source noted. "They have enjoyed some wonderful time on the coast this summer sailing and showing the children how to steer and sail a boat." 
Safety was a priority for the royal family, as all three children reportedly wore life jackets until it was time to swim. Fearless of the cold water, the kids chose not to replace their life jackets with wetsuits, and swam in the sea in just their regular bathing suits. "They love the water and the two eldest are good swimmers and had no qualms about jumping into the sea even if it was a bit fresh," the source said.
The Cambridge family has stayed in the U.K. this summer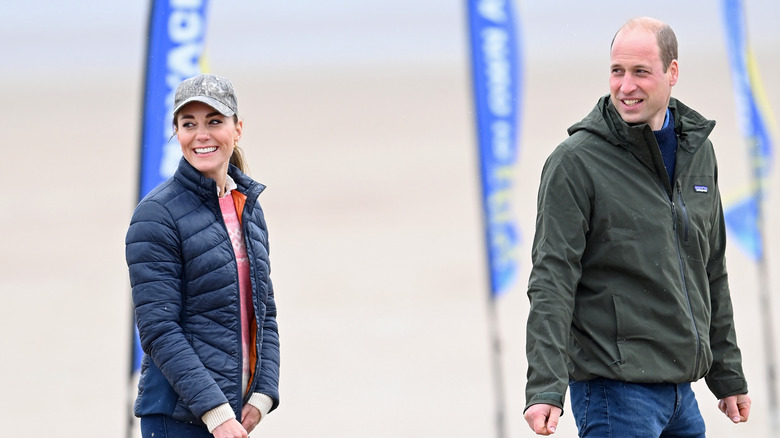 Pool/max Mumby/Getty Images
Of course, this isn't the first time that Kate Middleton and the royal family have gone boating. Town & Country points out that all of the royals have had their fair share of experiences out on the open waters, and have even raced boats against one another. For instance, Kate and Prince William competed against each other in the King's Cup Regatta on the Isle of Wight for charity in 2019, per Forbes.
Still, much of the public has enjoyed seeing the royal family on holiday in the U.K., rather than traveling outside of the country. Given the strict COVID-19 restrictions and the fact that most Brits cannot take international vacations this year, the Duke and Duchess of Cambridge chose to spend most of their summer in Norfolk at their country home, Anmer Hall, via Vanity Fair.
The source reporting to Vanity Fair also noted that the children seem to love Norfolk. "The kids were all running in and out of the water with their dog and spent hours playing in the sand. They are clearly a family that love being outdoors and in nature. It was lovely to see them playing so freely and not being bothered by anyone," the source said. Will George, Charlotte, and Louis follow in their parents' footsteps and develop a love for sailing? Only time will tell, but it's clear that those three love spending summers by the water.