Meghan And Harry's Kids May Never Experience This Charming Tradition With The Queen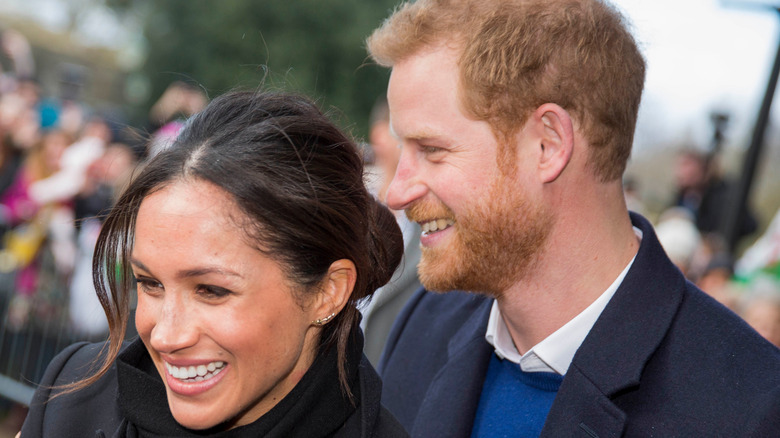 ComposedPix/Shutterstock
The life of a royal is ever in flux, and when it comes to Prince Harry and Meghan Markle, "in flux" is actually an understatement. The couple famously exited the royal family, and while they've gained a lot of fans in the United States during and after their move, people still constantly speculate how British citizens feel about the two of them. Regardless, though, Harry and Meghan are proud of themselves for doing what was best for them in that moment, and that's what matters, right?
As the world continues to witness the downfall of Harry and Meghan's relationships with other royals, people are realizing more and more traditions that will be different for Harry, Meghan, and their children as they're no longer directly tied to the crown. This all comes after the couple welcomed their second child together, Lilibet, into the world in early June 2021 (via the BBC). "Thank you for your continued kindness and support during this very special time for our family," Harry and Meghan said in a joint statement at the time.
Now, people are curious how the queen will interact with Lilibet and her brother, Archie, if at all.
Lilibet and Archie may never get to experience this holiday tradition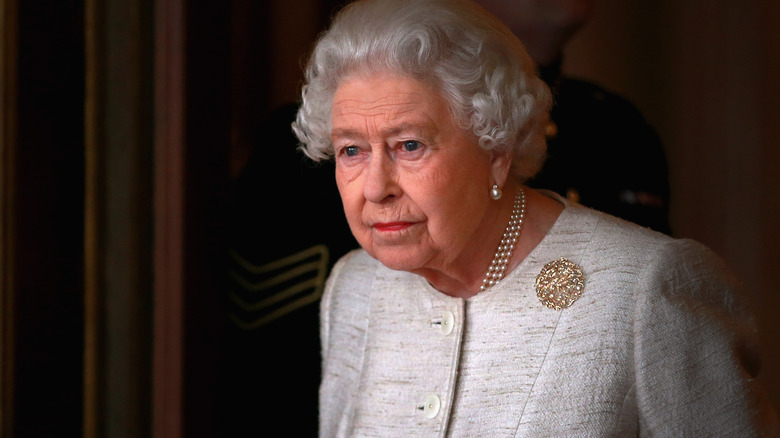 Chris Jackson/Getty Images
August 2021 held one of the U.K.'s bank holiday weekends, meaning folks were off work and able to spend more time with their families. Queen Elizabeth, too, enjoys spending her fall bank holiday this way, creating a tradition out of it with her family. According to Yahoo! Entertainment, the queen spends a lot of time in the fall at Balmoral Castle in Scotland, where she also stays during the bank holiday weekend. Over the last several years, it's become tradition for her children, grandchildren, and great-grandchildren to all come to Scotland to stay with her over this weekend.
This year, everyone spent "some special time with the queen," per Yahoo. "It has become a tradition in recent years that the Bank Holiday weekend is the final family get together before Christmas and everyone is invited," a source explained.
With Meghan Markle and Prince Harry on the outs, it's possible that Lilibet and Archie may never get to experience this one-on-one time, which has been described as "one big sleepover," with the queen. Because they're so young, they won't know what they're missing, but when they're older, they may wish they had gotten to experience this. In either case, we respect Meghan and Harry's position and decisions, because we can't imagine how hard it must be to endure criticism on a global scale.