Inside Hillary Clinton And Huma Abedin's Relationship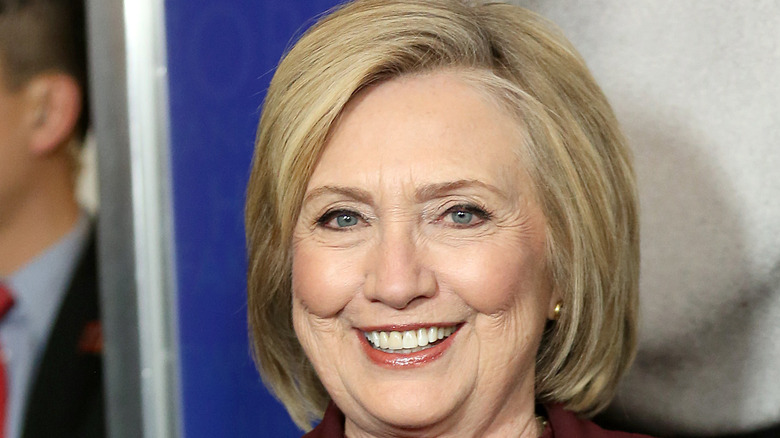 Monica Schipper/Getty Images
The world of politics is known to be cutthroat, but Hillary Clinton and Huma Abedin have proven it's possible to forge an enduring friendship. The two met in 1996 when Abedin was an intern for Clinton when she was still First Lady. Abedin was then hired as an aide to Clinton during her successful bid for the U.S. Senate in 2000, and became Clinton's deputy chief of staff in 2009. She was eventually named Clinton's chief of staff before her 2016 presidential campaign (via Daily Mail).
Clinton also introduced Abedin to Congressman Anthony Weiner (via The New York Times), and when the couple married in 2010, President Bill Clinton officiated the wedding (per The New York Times). The women have been steadfast in their support for one both personally and professionally. Abedin has been by her boss's side when the FBI reopened the investigation into her use of a private email server and she subsequently lost the 2016 presidential election, while Clinton consoled her employee when it was revealed that Weiner had been sending inappropriate texts to an underage girl.
"She was distraught. Hillary and I sat with her in our cabin on the plane as Huma sobbed. 'He is going to kill me' was all Huma could manage to say in between sobs ... I watched as Hillary hugged her and was able to help calm Huma down," former head of communications for Clinton's campaign, Jennifer Palmieri, revealed (via People).
Hillary Clinton and Huma Abedin have stayed close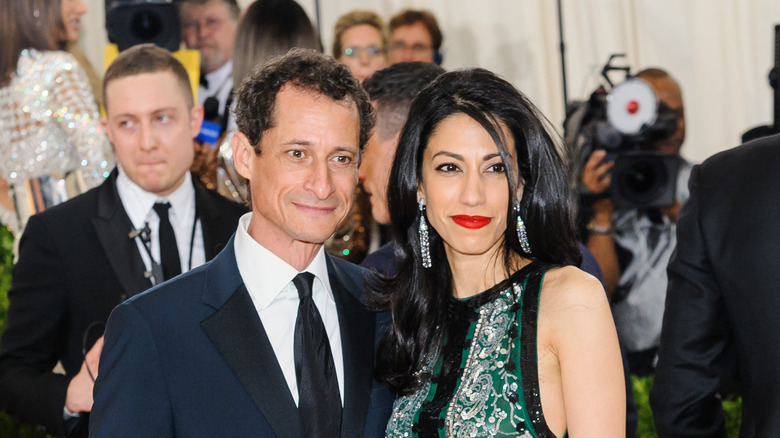 Sky Cinema/Shutterstock
Hillary Clinton and Huma Abedin continue to share a close bond. The two met up for coffee and pastries in the Hamptons ahead of the release of Abedin's memoir, "Both/And: A Life in Many Worlds," in November (via Daily Mail). The book will detail her childhood, her experience as a longtime aide and confidant to Clinton, and her relationship with now ex-husband Anthony Weiner. 
"For most of my life, I was viewed through the lens of others, a refraction of someone else's pronoun. 'They' as in the parents who raised me; 'she' as in the woman I worked for; and 'he' as in the man I married," Abedin said in a statement (via News Nation). "Writing this book gave me the opportunity to reflect on my own life — from the nurturing family I was privileged to be born into, to working for one of the most compelling leaders of our time. This journey has led me through exhilarating milestones and devastating setbacks. I have walked both with great pride and in overwhelming shame. It is a life I am — more than anything — enormously grateful for and a story I look forward to sharing."
As for Clinton, she is back in the spotlight with the release of "Impeachment: American Crime Story," which will retell the story of President Bill Clinton's affair with White House intern Monica Lewisnky.