Anthony Weiner Quit His Job As A CEO Of A Glass Company. Here's Why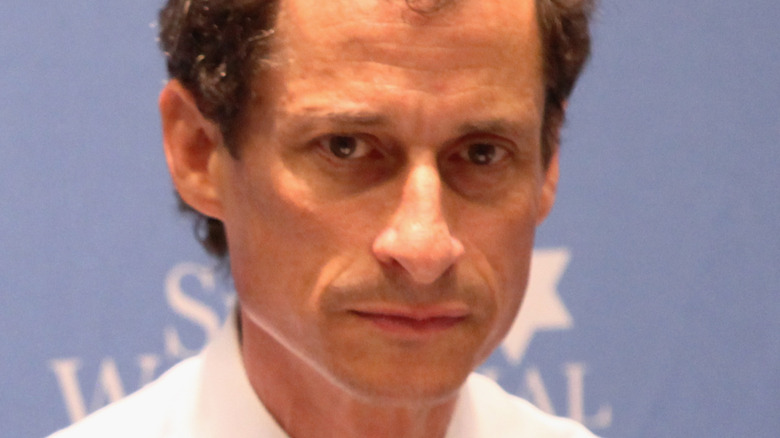 Taylor Hill/Getty Images
It seems only bad press follows Anthony Weiner. The former congressman representing New York's 9th congressional district was once a well-loved politician. He was elected and served Congress for seven terms and never received less than 60% of the vote during this time, according to New York Magazine. At the top of his political game for several years, Weiner once ran for mayor of New York City and many even thought the politician would make a successful presidential run. All things went downhill for Weiner, though, and they went fast.
Weiner got caught up in a sexting controversy that changed the trajectory of his career for good, per BuzzFeed News. This incident of a leaked picture of his genitals was a huge controversy in 2011, but it would turn out to be his most minor offense. Come 2016, he was heading to prison for sexting with a minor, per NBC New York. The once political superstar is now a registered sex offender. As we watch Andrew Cuomo and his fall from grace, it's hard not to make the connection to Weiner, a fellow disgraced New York politician.
After serving his time in prison, Weiner became the CEO of a Brooklyn-based glass company (per the Daily Mail). As it turns out, he left that position willingly in 2021.
Anthony Weiner chose to step down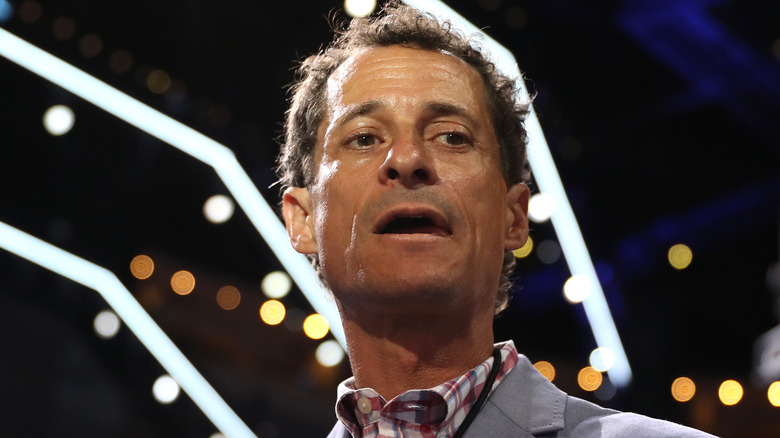 Joe Raedle/Getty Images
After spending several years in prison for his crimes, Anthony Weiner started his own glass business in Brooklyn, New York. The company, which is called IceStone, creates glass countertops using pieces of broken glass, according to the New York Post. "One of the amazing things about IceStone countertops, is that since people throw away all kinds of glass, there is almost an unlimited array of different colors we can use in our recycled glass creations," said Weiner of the product. It seems the gig started for the former politician in 2020.
Come 2021, his time with the company had come to a close. According to the Daily Mail, the company runs as a worker's cooperative. This means that the role of a CEO isn't necessary. Weiner took to LinkedIn to share that the company would be owned by the workers and he was no longer involved in the operation. In the post, he shared, "Being a worker's cooperative is exactly how it sounds -– a company that is managed from the factory floor up and not the top down. It gives each employee a voice in policy and practices; a stake in the progress; and a share of the gains."
For now, the company is being managed by its owners, Dal LaMagna and Lisa Bowen, who shared that Weiner was brought in to help them. It seems he did what he was there to do and stepped down when the job was done.