Here's What Eva Longoria Studied In School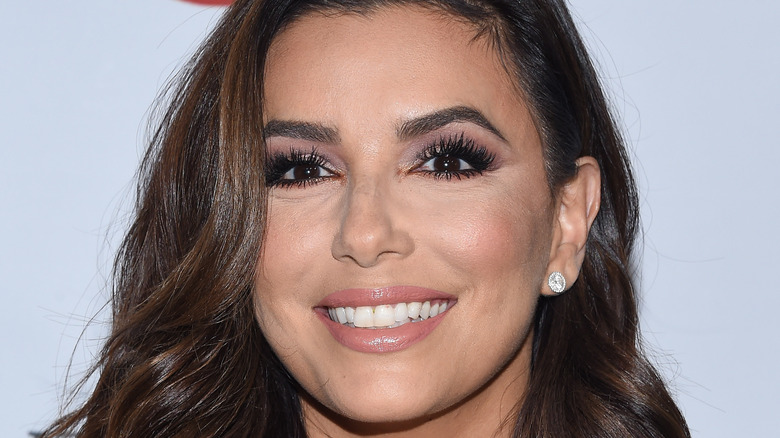 DFree/Shutterstock
Eva Longoria became a household name playing Gabrielle Solis on ABC'S hit series "Desperate Housewives." According to IMDb, "Desperate Housewives" ventures beneath the façade of the perfect-picture suburban family by following four women whose lives get turned upside down when a member of their close-knit group commits suicide. The ladies struggle to juggle their own lives while uncovering the secrets entangled in their friend's death.
Although one of Hollywood's biggest talents, as a child, Longoria envision herself following a different path. In an interview last year with People, the actress explains that initially she was inspired by the volunteers who helped care for her sister Liza, who was born with a disability.
"We kind of grew up in her world, and that meant volunteering a lot, and that meant knowing community programs, and it just meant giving back to people we never knew, people we never met, and receiving from people we never knew and people we never met," the actress tells People. "I always wondered, 'Who are these people helping our family with this program or that class?'" She continued, "And my mom would explain they were philanthropists. ... and that's what I wanted to be. I said, 'I want to be a philanthropist when I grow up.'"
The actress couldn't predict the success of her acting career, but strives to use her platform to express the importance of inclusion, not only in Hollywood but in STEM-related fields — science, technology, engineering, and math.
Brains and beauty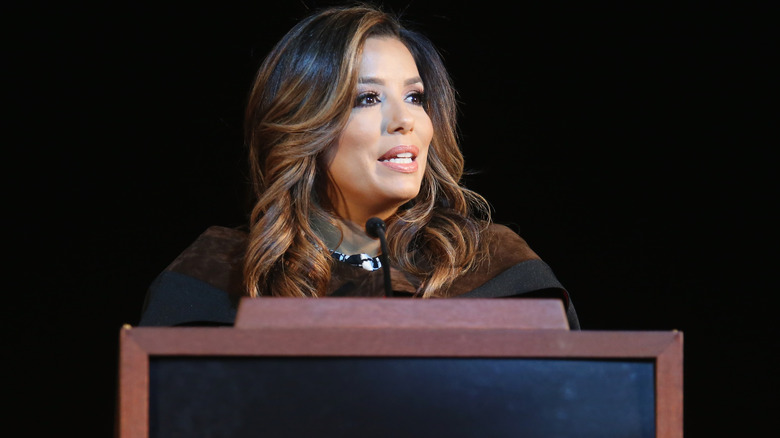 Frederick M. Brown/Getty Images
According to Marie-Claire, Longoria received her Bachelor of Science in kinesiology at Texas A&M University-Kingsville. While playing Gabrielle Solis on "Desperate Housewives," the actress earned her Master's in Chicano Studies from California State University, Northridge (CSUN) in 2013.
Showbiz Cheatsheet says that the actress' role as Solis and reading the book "Occupied America: A History of Chicanos" by Dr. Rodolfo Acuña sparked her interest in learning about Mexican American studies. 
Inspired by her thesis study ("Success STEMS From Diversity: The Value of Latinas in STEM Careers," posted at CSUN), after graduating Longoria launched Longoria Foundation, a program meant to make STEM related fields more inclusive.
"My hope is there's no need for the foundation in 10 years," she told People. "Philanthropy and foundations are supposed to catch people who fall through the cracks that the system really didn't work for. ... I wish we didn't need the foundation to catch those people, but I hope that through our participation in politics and our participation in communities, that we will change that."