Why Meghan & Harry's Biographer Had To Call The Police After Finding Freedom Was Released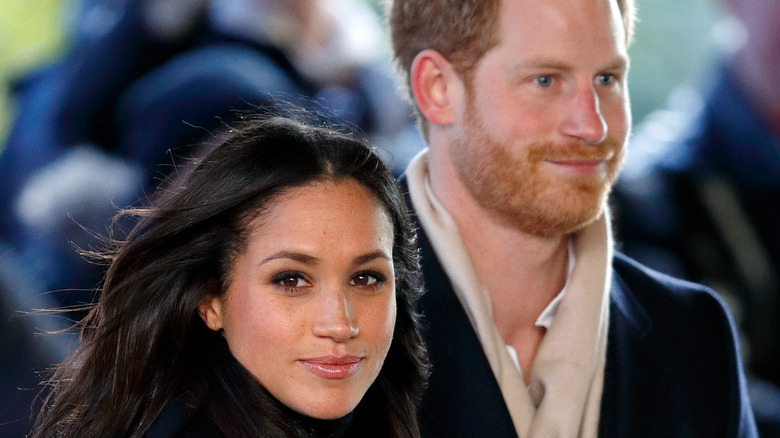 Max Mumby/indigo/Getty Images
Prince Harry and Meghan Markle's biography "Finding Freedom" has become a must-read for any royal family enthusiast. The book became a New York Times Bestseller and was re-released in August with a brand new epilogue to cover the lives of the Duke and Duchess of Sussex over the past year (via Harper Collins). While promoting the book's re-release, co-author Omid Scobie admitted that he experienced prejudice while working with members of the royal family's staff.
"I have experienced some prejudice from some of the royal aides in the past ... I wouldn't say racist, I would say I experienced prejudice. I'm mixed race, there aren't many mixed race royal correspondents out there," Scobie explained, refusing to name the person (via The Mirror). "Someone very senior within the palace who found it very peculiar that I spoke as well as I do — and that was pretty much how they said it to me," he continued. "That was a very loaded comment and I'm sure that it didn't come from a nasty place, but it just shows — perhaps — a level of unawareness within certain quarters of the institution. And when you think of Meghan, the first biracial senior royal family member, of course she's going to deal with that on a 100x bigger scale."
Scobie is now elaborating about how writing the book made him the target of shocking attacks and threats.
Omid Scobie endured racist comments and death threats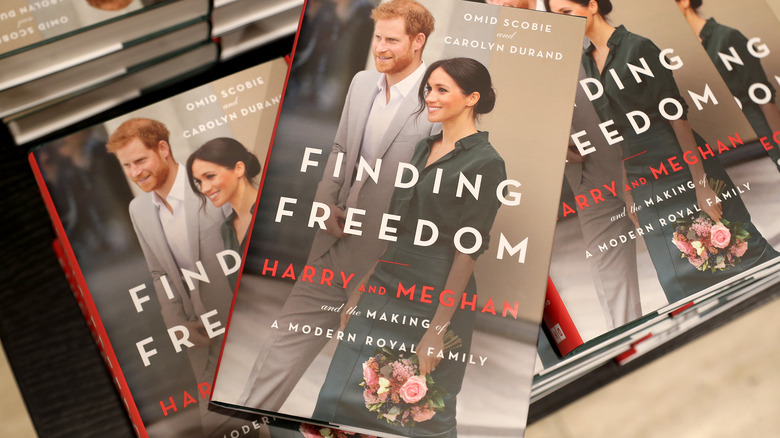 Chris Jackson/Getty Images
"Finding Freedom" author Omid Scobie recently admitted that the book has caused him some major issues in his personal life, which has also impacted the lives of people close to him, such as his parents. "Have I had to call the police over racist comments and threats to burn my house down? Absolutely," Scobie said (via Insider). "The publisher offered security for my parents because we've had a couple of unwanted visitors. I think the whole thing has spun out of control," the author added.
Scobie then went on to compare his own experiences with racism with that of Prince Harry and Meghan Markle's past treatment. In "Finding Freedom," Scobie and his co-author Carolyn Durand detail the racist treatment that the Duchess of Sussex received from inside the monarchy, as well as the British press.
"The reason why I felt it was important to include a small anecdote in the book was because I think over the years we've often heard people say, 'Well, there wasn't that much racism. It was just calling her 'Straight Outta Compton' once, that was that," he said, referencing an article that compared Kensington Palace to the home of Markle's mother. "Sometimes these things fly under the radar, and I wanted to give an example of something within my own experiences within the institution that was a similar type," Scobie added.
It appears that Scobie may have been the perfect person to write about racism that Markle has had to endure as he can relate to the issues she's faced in the past.