The Real Reason Mara Wilson Stayed With Danny DeVito While Filming Matilda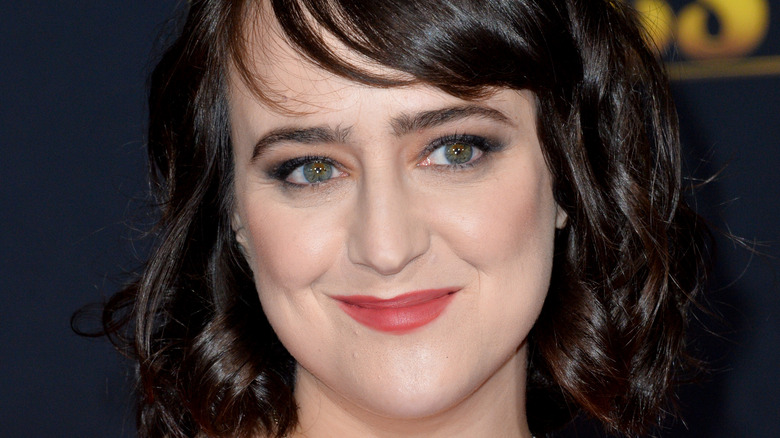 Featureflash Photo Agency/Shutterstock
The 1996 movie "Matilda" is considered a classic children's film today. Based on the beloved children's novel by Roald Dahl, the film tells the story of the titular Matilda, a little girl with extraordinary abilities. In the film, Matilda is portrayed by Mara Wilson, who, at only 7 years old, had already won over audiences with her appearances in "Mrs. Doubtfire" and 1994's remake of "Miracle on 34th Street."
"Matilda", which also starred real-life married couple Danny DeVito and Rhea Perlman as Mr. and Mrs. Wormwood, wasn't a huge hit at the box office, but would go on to become universally beloved (via BuzzFeed).
"I think we hoped that it would be a hit, and I think that Danny and everybody who wrote on it and worked on it hoped," Wilson recalled on the occasion of the movie's 25th anniversary. "We knew that there weren't a lot of movies like this" (via Good Morning America). "There weren't very many movies where intelligence is rewarded and resourcefulness is rewarded," she continued. "There also weren't that many movies about little girls and especially not little girls who had inner strength, so I think that we knew that we were doing something kind of special."
Although Wilson gave an uplifting performance, particularly given her young age, privately, she was suffering a family tragedy: Her mother was battling breast cancer during filming.
Wilson's second family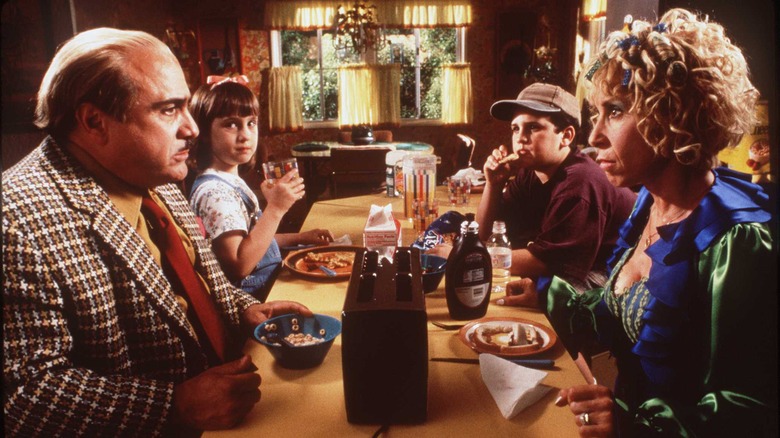 Getty Images/Getty Images
Although onscreen, "Matilda" finds Danny DeVito and Rhea Perlman's characters to be lacking in the parental department, offscreen they couldn't be more different. In her 2016 memoir "Where Am I Now? True Stories of Girlhood and Accidental Fame," Wilson opened up about the experience of filming "Matilda."
Her mother, Suzie, was diagnosed with breast cancer on March 10, 1995 (via Little Things). During filming, DeVito and Pearlman offered to watch Wilson as needed while her parents were making trips to the hospital. "Danny and Rhea would take me to the theater to see a play, or to the movies or to just hang out at their house, things like that that was all usually done when my mother was in the hospital," Wilson shared. "It really did keep me distracted, and it really did keep me happy."
Wilson's mother passed away a little over a year after her diagnosis. In her honor, the film was dedicated to her memory. "I felt so glad when I saw that in the credits, and I still feel happy when I see that now," Wilson said. "I'm so glad that they did that." Wilson also revealed that DeVito told her years later that he showed her mother a cut of "Matilda" before her passing (via ABC News).
Wilson ultimately decided to take a break from acting as she got older. More important than money or fame, however, her experience shooting "Matilda" brought her lifelong friendships (via NPR).