Who Is The Richest Housewife From Real Housewives Of The Potomac?
It may be hard to believe that the "Real Housewives" have been successfully entertaining folks for 15 years now. With the premiere of "The Real Housewives of Orange County" in 2006, the drama-filled series quickly caught on and has continued to branch into different wealthy locations throughout the country including Atlanta, Beverly Hills, and, more recently, Potomac (via The Richest).
The Potomac women offer the audience a look into their private, personal experiences; Bravo Media's executive vice president of current production, Shari Levine, originally described the ladies as "intelligent, saucy and funny," and she wasn't wrong (via The Baltimore Sun). 
While the audience gets a glimpse into how these ladies spend their millions, we also get to watch their gossip, catfights, criminal mischief, comedic moments, and personal traumas. "The Real Housewives of Potomac" is no exception; this series takes place just outside Washington D.C. and is now in its sixth season. Potomac boasts lavish parties, schools, mansions, and country clubs, NBC reports, making it the perfect spot for Bravo's cameras to descend. As the show follows the "RHOP" cast members in this exclusive area, you may wonder who has the biggest fortune of them all.
The cast includes former beauty queens, Ashley Darby and Candiace Dillard, the ex-wife of a mega-church pastor, Gizelle Bryant, professor and political commentator, Wendy Osefo, and Karen Huger, the self-proclaimed "Grand Dame" of Potomac.
The wealthiest Real Housewife of Potomac is worth $10 million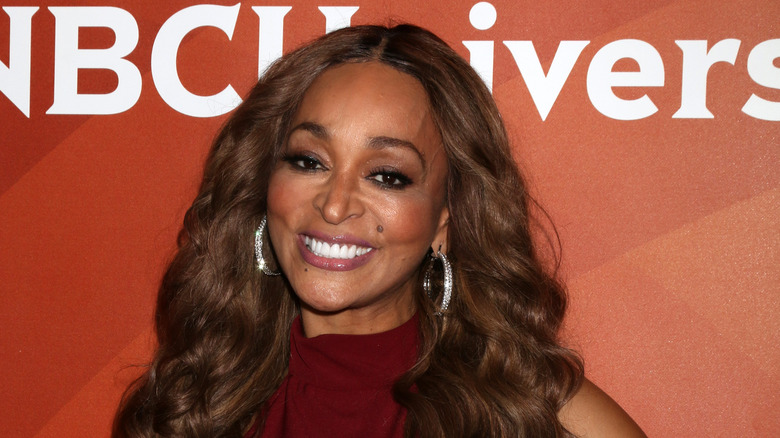 Joe Seer/Shutterstock
Doctor of education, professor at John Hopkins, and political commentator Wendy Osefo, who joined the cast in Season 5, is currently worth an estimated $1.5 million and the least wealthy of the Potomac ladies (via Shadow and Act). The trailer for the new season promises more of Wendy's sass, particularly toward Gizelle Bryant, who has her own make-up line that contributes to her net worth of $4 million (via Slice).
Robyn Dixon, who was married to former NBA player Juan Dixon, is said to be worth $3 million, but she's shared their experience of financial troubles on the show (via SCMP). Showbiz Cheatsheet puts former Miss United States, Candiace Dillard, at $4.5 million, and 33-year-old Ashley Darby — who is married to Australian millionaire Michael Darby — at $5 million. The newest "Real Housewives of Potomac" member, Mia Thornton, joins the cast for Season 6 after Monique's exit, and Bustle reports she is a Housewives' mega-fan who runs a franchise of chiropractic care centers that contributes to her estimated net worth of $5 million (via Slice).
The wealthiest reality star from Potomac, however, goes to the self-titled "Grand Dame" and matriarch of the group, 58-year-old Karen Huger. Screenrant reports that her perfume line and public speaking gigs contribute to her net worth of $10 million. 
While the Potomac housewives may not be as well off as "The Real Housewives of New York City," we sure would love to have a little piece of the Potomac pie.