The Truth About Kat Von D's Relationship With Jesse James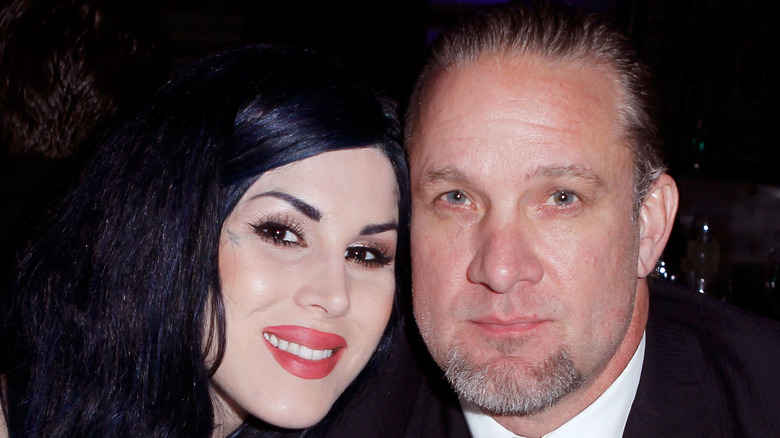 Jeff Vespa/Getty Images
In February 2018, Kat Von D married her "soul's mate," Rafael Reyes, in a fittingly gothic ceremony, putting an end to a tumultuous journey to romance during which the world-renowned tattoo artist was previously married to Oliver Peck and engaged to musician Deadmau5, too (via ET). Among Von D's many high profile relationships — she was also previously involved with Mötley Crüe's Nikki Sixx, among others — her explosive entanglement with Jesse James stands out. As E! News reports, James — Sandra's Bullock's ex, who was famous in his own right (kind of) for "Monster Garage" — had a history of infidelity but seemed a perfect fit for Von D.
The two struggled with long distance, since James was based in Texas and Von D in Los Angeles, but they were linked almost immediately after his split from Bullock was finalized in early 2010. Von D confirmed the romance in August, with the happy couple making their red carpet debut the following month. By the following January, they were engaged, with James gushing to People. "2010 was actually the best year of my life because I fell in love with my best friend." However, by July 2011, it was all over. James blamed the distance, only for Von D to counter with an entirely different reason. Where did it all go wrong for these two self-proclaimed outlaws?
They didn't end on the best terms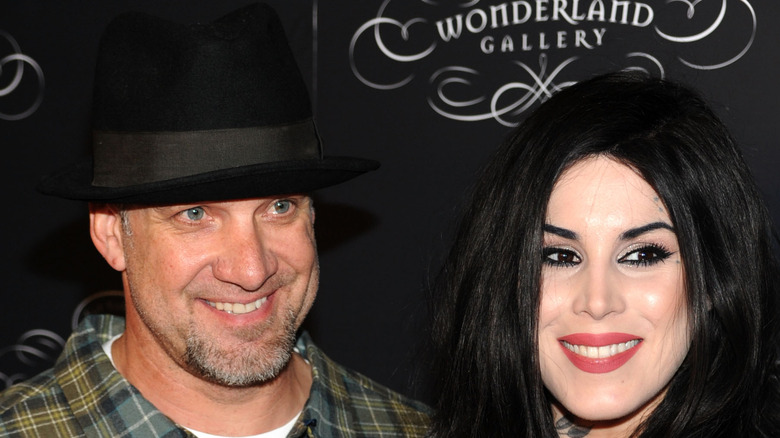 Frazer Harrison/Getty Images
In September 2011, former reality star Kat Von D took to Facebook to set the record straight about her planned move to Texas, which was covered on the preceding season of "L.A. Ink." Von D stated firmly, "I am not in a relationship," adding, "I am not in any way moving to Texas. I am not opening up another tattoo shop. And I am not leaving my shop here in Los Angeles." Of the breakup from Jesse James, with whom she briefly reconciled, the tattoo artist told People very simply, "It was clear to me that we were just on two different paths in life."
However, just a couple months later, she walked back those comments in a follow-up Facebook post. As Us Weekly reported at the time, Von D confirmed, unsurprisingly, that James had repeatedly cheated on her, much as he had cheated on his now-ex-wife Sandra Bullock. "Today I encountered the 19th girl to add to the list of people Jesse cheated on me with during this last year," Von D revealed. Describing their relationship as "toxic," the former reality star admitted she wasn't sure about sharing the truth with fans, but felt it would be better for her mental health to simply let it all out.
James was vilified in the media for cheating on Bullock throughout their marriage, but Von D admitted to initially believing he was unfairly treated. The tattoo artist acknowledged that, in the end, she was totally wrong about him.