Is This Why Kate And William Seem To Be More Casual On Social Media?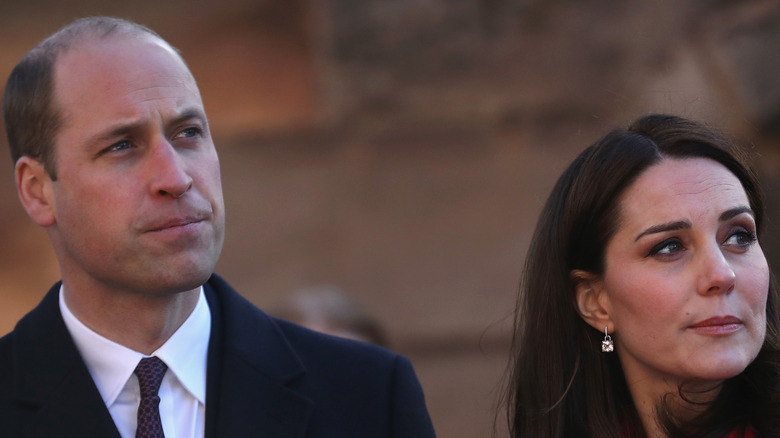 Christopher Furlong/Getty Images
Prince William and Kate Middleton may be ready for some big changes. The Duke and Duchess of Cambridge have become the modern faces of the royal family, and people watch their every move. Recently, the Cambridges have used social media to connect with the masses, and fans have noticed some interesting posts on their feed (via Daily Star). For instance, Kate shared a photo of herself getting her COVID-19 vaccination as she wore a very casual outfit, including a pair of jeans and a fitted t-shirt. The couple also recently started a YouTube channel, where they joked in some funny outtakes.
Earlier this year, William and Kate paid tribute to their 10th wedding anniversary with some intimate family photos, which gave a glimpse into the couple's private lives with their three children, Prince George, Princess Charlotte, and Prince Louis. "She also shared a piece of her own art, an original drawing sketched by Kate," royal expert Omid Scobie previously noted on his "Heirpod" podcast. "It feels very much their account, their own curated content ... This, I think, is a continuation of this really personal touch they are trying to bring on their social media. There's less of a gap between them and the members of the public, or at least that's the intention," he added.
However, there may be other intentions behind William and Kate's recent laid-back social media snaps.
William and Kate might be looking to modernize the monarchy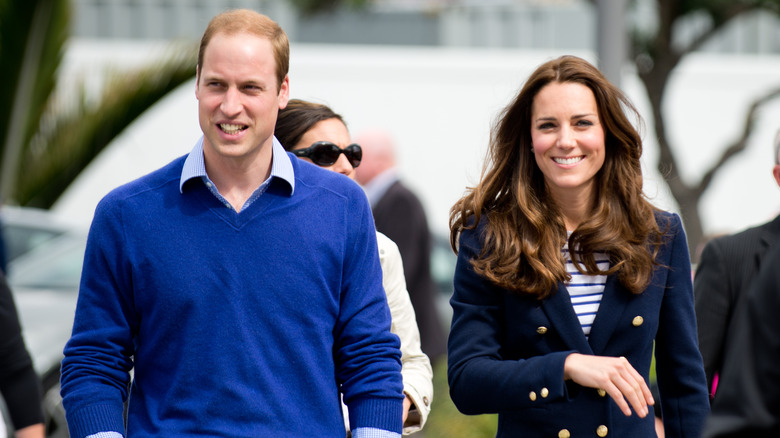 Shaun Jeffers/Shutterstock
Prince William and his wife Kate Middleton are beginning to take a more serious role within the royal family. The couple has been leaning into their duties within the firm so much that they've reportedly considered moving to Windsor so that they be able to support William's grandmother, Queen Elizabeth II, and tackle a heavier workload (via Vogue). It seems that William and Kate have the future of the monarchy on their mind as the future king and queen, and it shows on their social media accounts.
According to the outlet, the couple have been speaking on issues such as racism and the COVID-19 pandemic, as well as sharing sweet posts about their lives. The family even dedicated some emotional tributes to William's late mother, Princess Diana, for Mother's Day. The outlet revealed that the more casual and relatable posts may be an effort by the royals to rebrand and modernize the monarchy as it moves into the future. There have been talks of a much-needed change within the family after William's younger brother, Prince Harry, and his wife Meghan Markle revealed that their family has been at the center of racially insensitive comments and treatment by the press as well as members of the royal family.
It appears that people do like to see the more laid-back side of William and Kate, and their less stiff social media posts may be a new staple for them as they move toward the throne.