Bette Midler's Message To Women After The Supreme Court Texas Ruling Is Turning Heads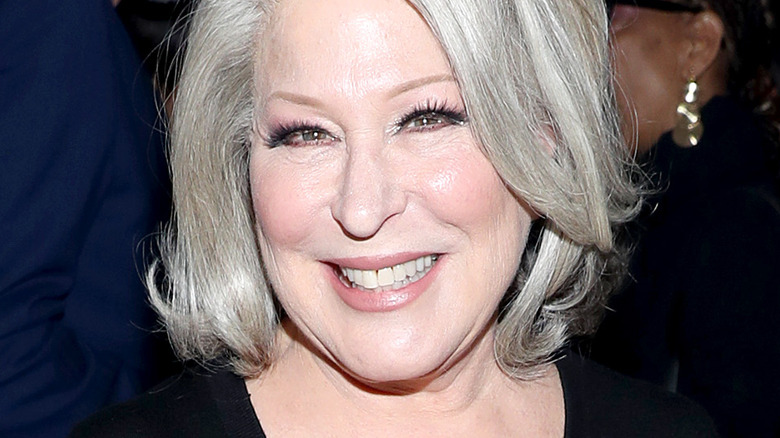 Bennett Raglin/Getty Images
The right to choose to end a pregnancy was dealt a blow on September 1, when the U.S. Supreme Court took no action to block a Texas law that was signed by Gov. Greg Abbott in May, per The New York Times. The new state legislation bans all abortions once a fetal heartbeat is detected, with no exceptions for cases of rape or incest. Individuals in the state now also have the right to sue anyone who makes an abortion possible — even someone who gives a woman a ride to a medical provider. It also allows so-called "whistleblowers" to report abortion facilitators anonymously (via NPR). It was the most successful challenge to Roe v. Wade since the famous ruling in 1973.
Bette Midler, who's almost as famous for her outspokenness on topical issues as she is for her performing, was one of many famous people infuriated by the ruling. She fired off a series of tweets in protest. One of them said in part, "Why do #antivaxxers and #antimaskers get to live the 'my body, my choice' life, but pregnant women are not allowed to? How is this fair?"
Then the singer-actress doubled down by tweeting a startling proposal: "I suggest that all women stop having sex with men until they are guaranteed the right to choose by Congress." It was a statement meant to get attention and responses, and so it did; it wasn't long before Midler's post became a trending topic on Twitter.
Bette Midler's proposal is actually thousands of years old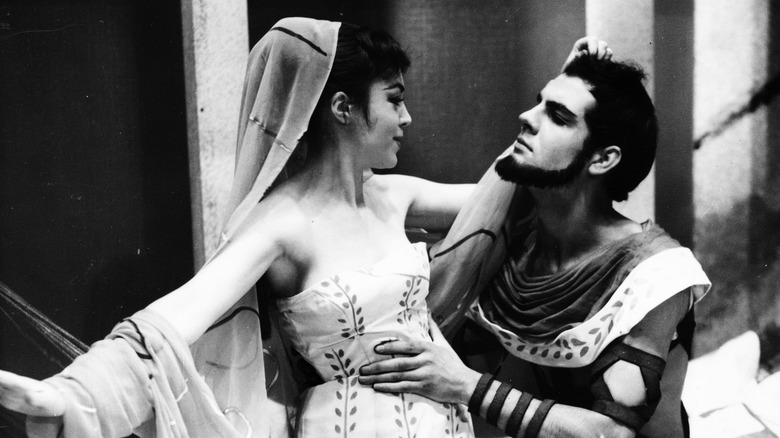 Edward Miller/Getty Images
Bette Midler's controversial suggestion garnered more than 106,000 likes and 27,000 retweets, many of which were from people who were also outraged by the Texas ruling. Among the many replies the tweet received were ones from celebrity supporters. Singer Nancy Sinatra, daughter of the legendary Frank, commented, "My dad actually suggested that decades ago." 
So, apparently, did Alyssa Milano, who posted an article she wrote with activist Waleisah Wilson for CNN in 2019. The two also proposed a sex strike to protest restrictions on reproductive rights. "[L]et's face it, with so much going on every day in the news, sometimes we need an extreme response to get national attention," they wrote at the time.
Jane Lynch was one of many respondents who referenced an ancient Greek comedy when she wrote: "Lysistrata for modern times." (In the Aristophanes play — seen here in a 1958 production — Lysistrata organizes the women of Greece to withhold sex until the men end the Peloponnesian Wars, via CourseHero.) Another follower offered a different solution: "[W]omen should stop voting for Republicans. Because right now, nearly half of them reliably support their own oppressors."
There were some dissenters, such as one who argued, "Women need to be accountable for their actions & if they want to protect themselves from pregnancy then use birth control." But for the most part, Midler's posts were met with cheers. One fan summed it up: "Did you ever know that you're my Shero?"