The Heartbreaking Death Of Girls Aloud Star Sarah Harding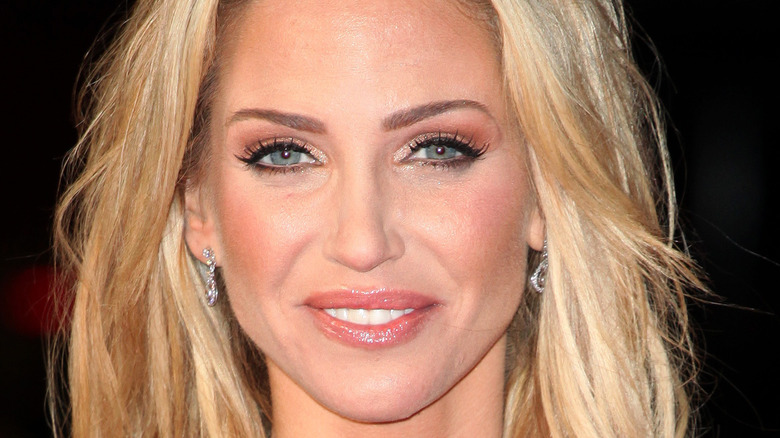 Featureflash Photo Agency/Shutterstock
Girls Aloud star and British singer Sarah Harding lost her battle with breast cancer at age 39. The heartbreaking death of Sarah Harding affords fans an opportunity to look back on all that she achieved in her life.
Harding's mother announced her death through an Instagram post on Sunday, September 5. "It's with deep heartbreak that today I'm sharing the news that my beautiful daughter Sarah has sadly passed away. Many of you will know of Sarah's battle with cancer and that she fought so strongly from her diagnosis until her last day. She slipped away peacefully this morning," she wrote. "I'd like to thank everyone for their kind support over the past year. It meant the world to Sarah and it gave her great strength and comfort to know she was loved. I know she won't want to be remembered for her fight against this terrible disease – she was a bright shining star and I hope that's how she can be remembered instead."
Harding made a name for herself in the music industry after auditioning for "Popstars: The Rivals," a British reality series that led to her career with Girls Aloud, (per Pitchfork). After the band formed, they went on to reach the top of the charts with their debut single "Sound of the Underground" in 2002; the album of the same name went platinum that year as well. They released five studio albums in the span of six years before breaking up in 2008. But Harding's musical success didn't end there. She released solo songs and even won "Celebrity Big Brother" in 2017.
Sarah wrote about her cancer diagnosis in her book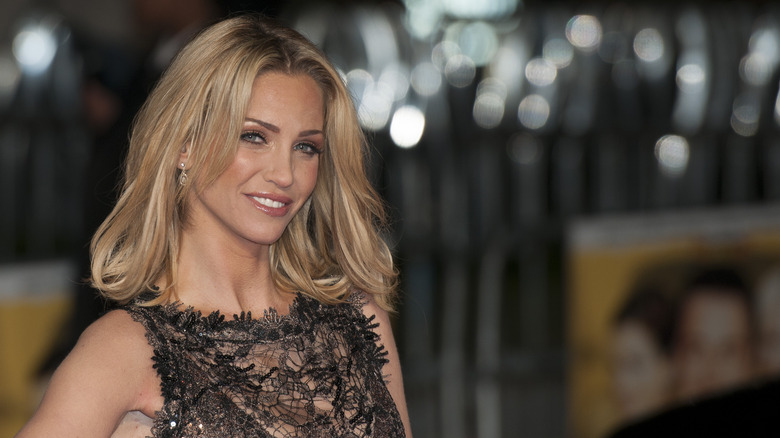 Featureflash Photo Agency/Shutterstock
Sarah Harding was candid about her battle with late-stage breast cancer since her diagnosis in August 2020, (per CNN). "There's no easy way to say this and actually it doesn't even feel real writing this, but here goes. Earlier this year I was diagnosed with breast cancer and a couple of weeks ago I received the devastating news that the cancer has advanced to other parts of my body, " she wrote. Harding released a book in 2021 as well, titled "Hear Me Out," which detailed her extravagant lifestyle as well as her fight with cancer. 
Harding explained that her reasoning behind writing the autobiography was to raise awareness. "There had been so much reporting on the news about people missing out on check-ups during COVID lockdown, even though they might be worried about something," she wrote (per Sky News). "People who had left a cancer diagnosis until it might be too late. Maybe if I spoke out, as a public figure, a celebrity, it could help get the message across how important it is to get checked out if you have concerns."
One message that shines through her life and her work is a warning to take health concerns seriously and see a doctor. But her life encompassed so much more than just a cancer diagnosis. She was a woman who chased her dreams and never shied away from sharing her experiences and that is a life worth celebrating.