The Heartbreaking Death Of Michael K. Williams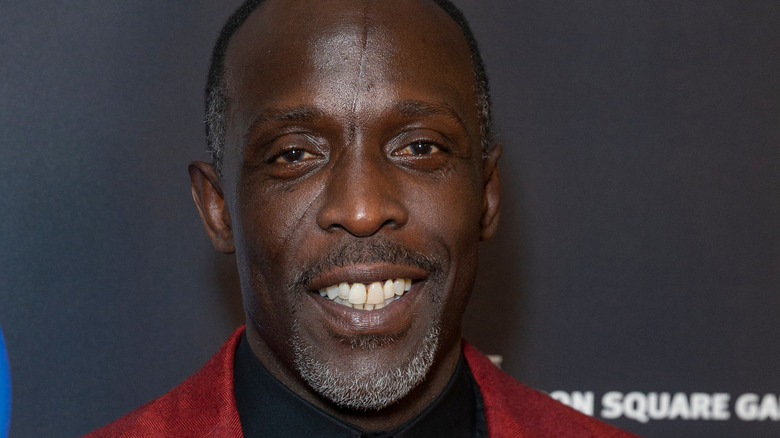 lev radin/Shutterstock
Actor Michael K. Williams has died at age 54, per the New York Post. Williams was not only an exceptional performer, but also reportedly a great person. Born in 1966 in Brooklyn, New York, Williams was raised in the big city and always had even bigger aspirations. He wanted to be an actor and ultimately studied at Harlem's National Black Theatre (via Celebrity Net Worth). His family wanted him to study something practical, which led him to taking an internship with Pfizer Pharmaceuticals — yes, the same Pfizer that would later create a COVID-19 vaccine. Ultimately, though, he followed his heart and set off on an acting journey.
While he didn't find success at first — Celebrity Net Worth notes that he was homeless at one point — Williams' career eventually took off, and he became known as an actor who could land virtually any role. He appeared in countless projects and became most known for "The Wire," "12 Years a Slave," "Assassin's Creed," and "Boardwalk Empire," though he also appeared in such high-profile projects as HBO's "Lovecraft Country," Marvel's "The Incredible Hulk," and the television series "Alias" (via IMDb). He blew up as a talented actor, and his career was still going strong at the time of his death. IMDb notes that Williams had multiple projects in pre- and post-production. 
Michael K. Williams' cause of death has not been confirmed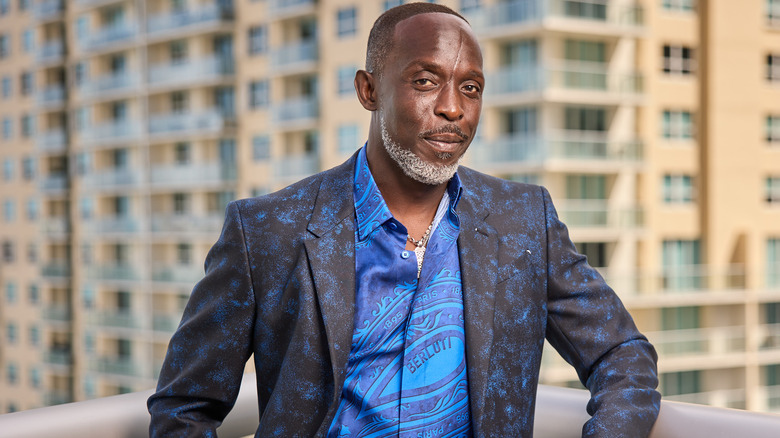 Rodrigo Varela/Getty Images
Michael K. Williams was found dead in his Brooklyn apartment on Monday, September 6, by his nephew (via Daily Mail). A true lover of New York City, Williams is survived by his son, Elijah. According to the New York Post, Williams was pronounced dead at 2:12 p.m. after his nephew found him around 2 p.m. Furthermore, the New York Post confirmed that there were no signs of foul play. "No foul play indicated," a police source told The Post. "No forced entry, the apartment was in order."
While there were no signs of foul play, drug paraphernalia was reportedly found in Williams' home. The Daily Mail notes that Williams has been open about his struggle with drug usage throughout his career, beginning with his time on "The Wire" — his breakout role. His "The Wire" character used drugs, and Williams was open about the fact that this usage affected his real life, too.