Sacha Baron Cohen Encouraged Isla Fisher To Audition For This Breakout Role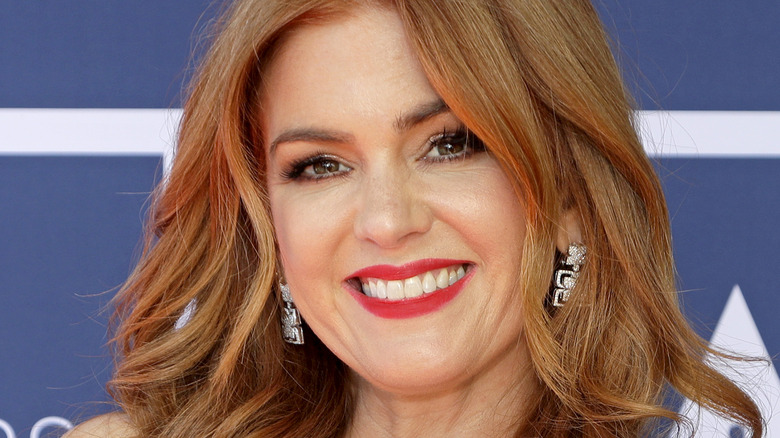 Pool/Getty Images
Sacha Baron Cohen and Isla Fisher have been together for a long time, but many people aren't aware of their bond, as they're one of Hollywood's most private pairings. As Elle notes, the British satirist and Aussie actress initially crossed paths in 2002, in her native country. Of their first meeting, Cohen told the New York Times that they bonded immediately over being the two people making fun of everybody else at "a very pretentious party." He knew that she was the one instantly, but the "Borat" star quipped, "I don't know if she did. It's taken her about 20 years to know."
They were engaged within a couple of years, as reported by the New York Daily News, and they welcomed their first child in 2007, a girl named Olive (via People). Another daughter, Elula, followed in 2011, according to The Sydney Morning Herald; in keeping with their reticence to share any aspect of their relationship with the public, neither Cohen nor Fisher commented on the pregnancy or the birth of their new baby. Their wedding, meanwhile, included just six guests as per Woman's Day (via People). Evidently, they only care about each other's opinions.  
The Borat star knew his wife could excel at comedy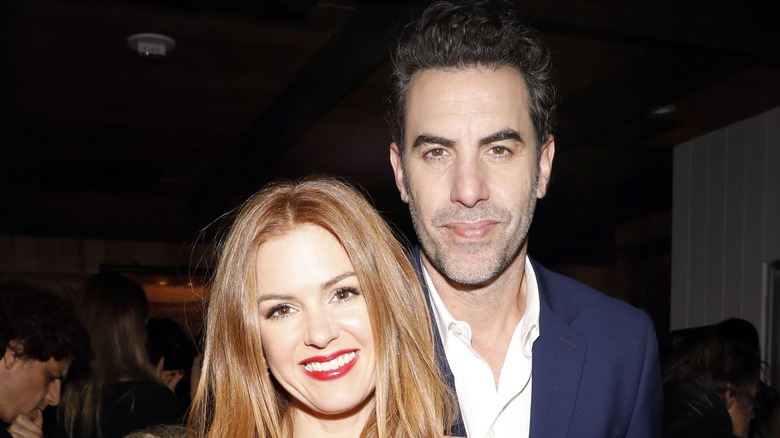 Rachel Murray/Getty Images
These days, Isla Fisher is a comedy icon, thanks to her side-splitting roles in the likes of "Hot Rod," "Tag," and "Arrested Development" (via IMDb). The Aussie star actually started her career on long-running soap "Home and Away." When she moved stateside, Fished continued to focus on dramatic work. However, as the actress admitted to Indie London, via Mama Mia, she was auditioning all the time without success. As a result, her husband suggested Fisher switch gears. "I was losing confidence in my abilities when he recommended that I do comedy," she revealed. 
Cohen "felt I was really funny, so when someone as funny as him recommends that, I listened and actually auditioned for 'Wedding Crashers,' which ended up being my big break." Sacha Baron Cohen is legendary for his boundary-pushing stunts and shocking characters, including Borat and Bruno. Reflecting on "Wedding Crashers" and her 180-degree turn into comedy with People, Fisher admitted, "It was such a departure from anything I'd played before." 
She'd happily do a sequel too, enthusing it would "definitely be a lot of fun" and noting she'd love to check out a script for it someday.