Why Amelia Hamlin's Relationship With Scott Disick Is Reportedly Suffering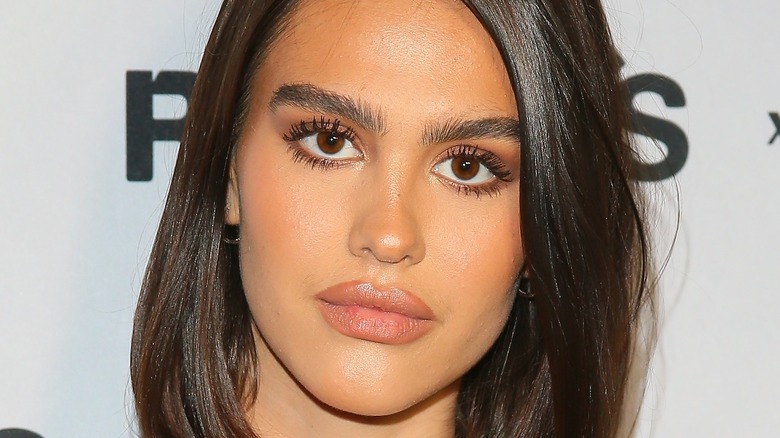 Jean Baptiste Lacroix/Getty Images
Scott Disick made headlines last week when he sent private messages to Kourtney Kardashian's ex-boyfriend, Younes Bendjima, and those messages were leaked online. According to Us Weekly, Disick messaged Bendjima after seeing photos of Kardashian — whom he shares three children with — engaged in some major PDA with her current boyfriend, Blink-182 drummer Travis Barker. "Yo is this chick ok!????? Brooo like what is this. In the middle of Italy," Disick allegedly wrote to Bendjima, who replied, "Don't matter to me as long a she's happy. PS: I ain't your bro." Bendjima later took a screenshot of the message and posted it to social media.
Sources tell the outlet that Disick is unhappy with Kardashian's plethora of steamy PDA-filled photos on social media. "He's trying to be the best parent he can be for their kids and make it work coparenting, but he's having problems now with Kourtney," an insider dished. "He doesn't think she should be showing off too much PDA because of their rated-R behavior. The kids are still young and can easily find paparazzi photos of them on their phones." The source added that Disick is "worried" that Kardashian's relationship with Barker will "put a wedge" between him and their children. "Younes outing him on social just made everything worse," the informant said.
Now the situation is bleeding over into Disick's personal life as his girlfriend, Amelia Hamlin, is said to be unhappy about his message to Bendjima.
Scott Disick and Amelia Hamlin are taking time apart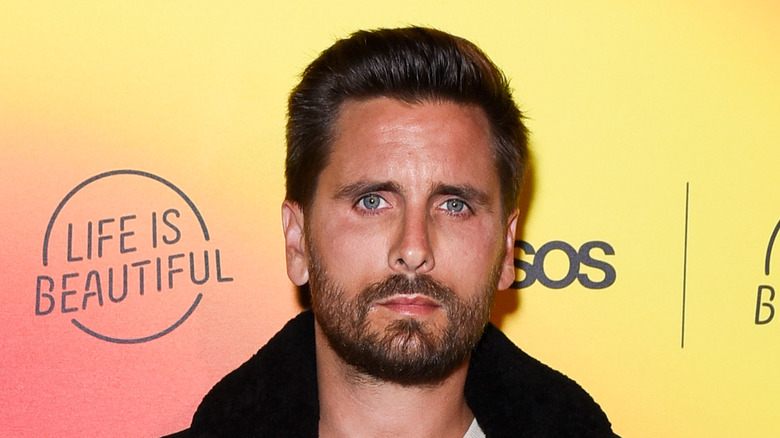 Presley Ann/Getty Images
E! Online reports that Scott Disick's girlfriend, Amelia Hamlin, was upset about him messaging Kourtney Kardashian's ex-boyfriend. After Disick complained about Kardashian's PDA with Travis Barker, the young model reportedly decided to take a step back from the relationship. Sources now tell the outlet that Hamlin and Disick are "spending time apart" amid the controversy. "They needed a break from one another, that was clear," the insider stated. "They are in different places and trying to figure out if it's time to move on and if they are really done." Meanwhile, Hamlin's mother, actress Lisa Rinna, is said to be "very disappointed" with Disick and didn't hesitate to "let him know it," according to sources.
In addition, the insider claims that Disick had a "low moment" and "was looking to someone who could relate to his feelings, and immediately regretted sending that message." The source went on to add that Disick still regrets the way things played out in his relationship with Kardashian, and has been upset about her romance with Barker. "Scott is still very bitter about Kourtney and Travis' relationship. He wants her to be happy, but behind closed doors, he will always have regrets about their relationship and why it didn't work out."
Despite the rumors, Disick, Hamlin, and Kardashian have not addressed the issue publicly. However, fans will likely be watching for any signs of life in Disick and Hamlin's relationship.