50 Cent And Michael K. Williams' Feud Explained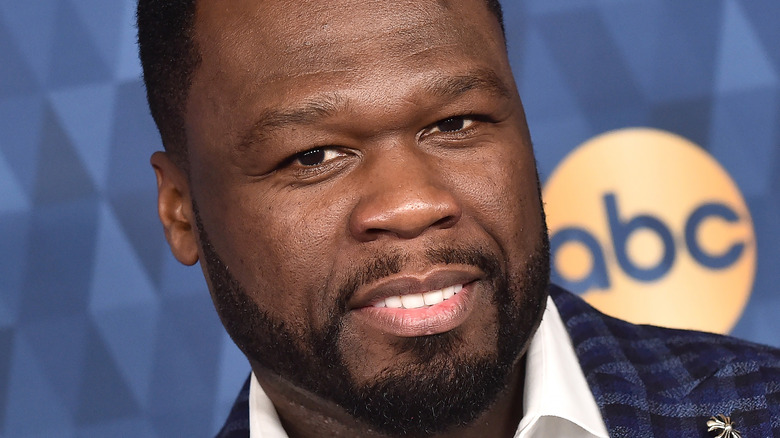 DFree/Shutterstock
Fans are mourning the loss of beloved actor Michael K. Williams, who was found dead in his Brooklyn penthouse apartment on September 6. New York City police have suspected a heroin overdose as the cause of death, as Williams was discovered face-down and unresponsive by his family members (via New York Post). Williams, who's spoken about his struggles with drug abuse before (via NJ), was only 54 when he passed away.
Williams played many notable roles but was best known for his compelling portrayal of Omar Little on "The Wire," the critically acclaimed television series that delved into the grimy Baltimore narcotics scene (via IMDb). While the world is grieving an incredibly talented actor and one of the most popular characters on the show, rapper 50 Cent took to Instagram to post incredibly insensitive screenshots and pictures referencing Williams' death and their "feud,"(via Yahoo News). Obviously, it was not well received.
If you or anyone you know is struggling with addiction issues, help is available. Visit the Substance Abuse and Mental Health Services Administration website or contact SAMHSA's National Helpline at 1-800-662-HELP (4357).
50 Cent posted an insensitive caption about Michael K. Williams' death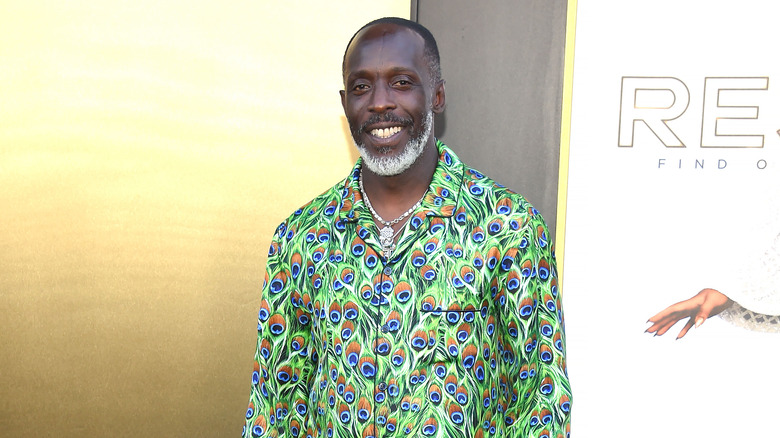 DFree/Shutterstock
On Monday, 50 Cent posted a screenshot of a New York Post headline about William's death with a caption that promoted his own show, writing, "Damn if you didn't see Raising Kanan check it out that fentanyl is no joke, killing the clientele," (via the Daily Mail). The post also misspelled Williams' name: "R.I.P. Micheal K. Williams," followed by multiple hashtags for alcohol brands Branson Cognac, Le Chemin Duroi and his liquor delivery service Bottle Rover.
After receiving hate and being called out by fans, he deleted that post and posted another screenshot of an article that revealed an old feud between the two, with the caption "don't ever try to understand me I'm different. I don't do all the fake love s***" (via Twitter). The feud had started after Williams had supported actor James Rosemond, who had been found guilty of hiring a hitman to kill Lowell Fletcher, who was a close friend of 50 Cent. Ultimately, both posts were deleted but the internet is still understandably outraged.
One Twitter user said, "50 cent says a lot of dumb s*** but this is the dumbest. Ever. Using Michael K. Williams' death to promote your own show is so insensitive and stupid.. this wasn't about 'bringing awareness' smh" while another tweeted, "I'm starting to understand why 50 cent was shot 9 times."