What Mitt Romney Did Before He Was A Famous Politician
a katz/Shutterstock
The name Mitt Romney has been front and center in American politics since 2012, when the former Massachusetts governor ran at the top of the Republican ticket for president against incumbent Barack Obama. He lost that election, and many do not realize that 2012 wasn't the first time he threw his hat in the ring for president. In 2008, Romney entered the Republican primary race, but Senator John McCain ended up getting the nomination, according to Biography. But before politics and in between holding different government offices, Romney had another career, as he seemed to follow in his father's footsteps in many ways.
Born Willard Mitt Romney on March 12, 1947, in Detroit, Michigan, the man we now called Mitt Romney has quite a pedigree. His father, George Romney, was not only the governor of Michigan from 1963 to 1969 and the secretary of housing and urban development under President Richard Nixon from 1969 to 1972, he also ran American Motors before ever running for office, making him a successful businessman and politician (via Britannica).
Mitt Romney inherited his father's business sense before running for office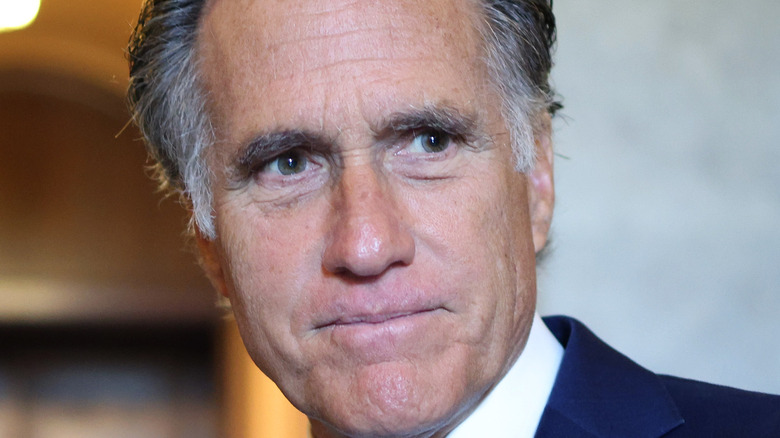 Anna Moneymaker/Getty Images
After graduating from Brigham Young University in 1971, Mitt Romney received a prestigious Ivy League graduate education and went on to earn degrees from both Harvard Law School and Harvard Business School. That business degree led him to help establish Bain Capital in 1984, a private equity and venture capital investment company for which he also became chief executive, according to The Week.
A decade later, Romney seemed to step back from his role at Bain Capital when he decided to make his first foray into politics and run for a United States Senate seat against longtime incumbent Ted Kennedy. He lost that race, but in 1999, he did get to try something new when he became the president of the Salt Lake Organizing Committee, which was in charge of the 2002 Salt Lake City Winter Olympics (via Biography). After that success, Romney decided to give politics another try and successfully ran for governor of Massachusetts, the state where he made his home in the business world, in 2003.
Mitt Romney came under fire for Bain Capital in his presidential race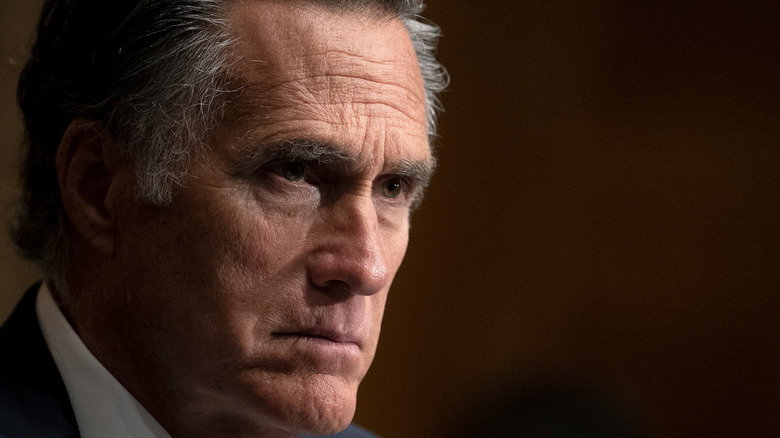 Pool/Getty Images
When Mitt Romney ran for president in 2012, his life as a businessman and his role in Bain Capital was a sticking point during the campaign. Although he had stepped back from running the company when he took over the Olympic committee more than a decade prior, he still retained ownership of it and according to his 2010 tax returns — which he released publicly as part of his candidacy because that is what presidential candidates typically do for full transparency — he still received a hefty share of the profits for years, according to The Washington Post.
The Obama campaign was able to paint Romney as a wealthy businessman out of touch with the average American, and Romney made a few mistakes along the way that seemed to prove his opponent's point. He claimed in one speech that corporations are people (via NPR), and in another said that 47% of Americans are dependent on the government (via The Washington Post). He eventually lost to Obama, but still remained active in politics. By 2018, he ran for an open Senate seat in Utah, his new adopted state, and won (via Biography), making him one of the only Republican senators to vote to convict Donald Trump during both of his impeachment trials.