Why William And Kate Might Not Be Sharing New School Photos Of Their Kids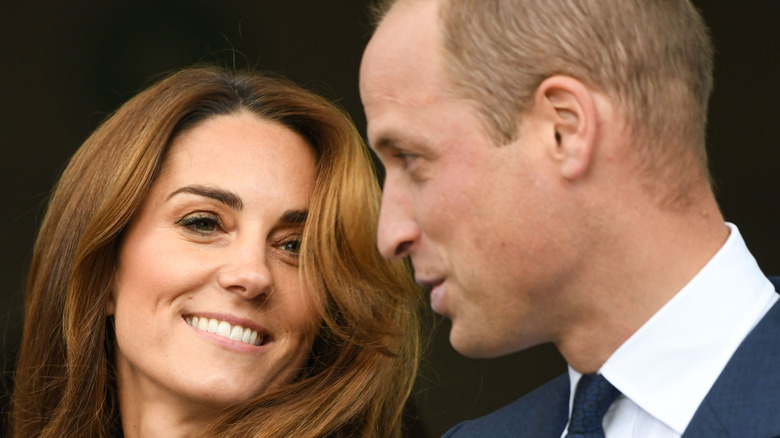 Bart Lenoir/Shutterstock
One thing we can count on as fall rolls in each year is the influx of school pictures posted by parents across Instagram and Facebook. While these photos are often posted in good faith, a simple act of celebrating a child's achievements or showing off how cute they are, posting too much can be an invasion of privacy, according to NPR. Some activists believe that sharing a child's every life detail online is unfair to them.
"As children's-rights advocates, we believe that children should have a voice about what information is shared about them if possible," says Stacey Steinberg, a legal professor at the University of Florida Levin College of Law in Gainesville. Some children are too young to consent to their world as the center of their mom's posts on Facebook.
When it comes to privacy, the Duke and Duchess of Cambridge and their children have very little of it. That is why they are picking and choosing what they will share online.
They want to keep some things private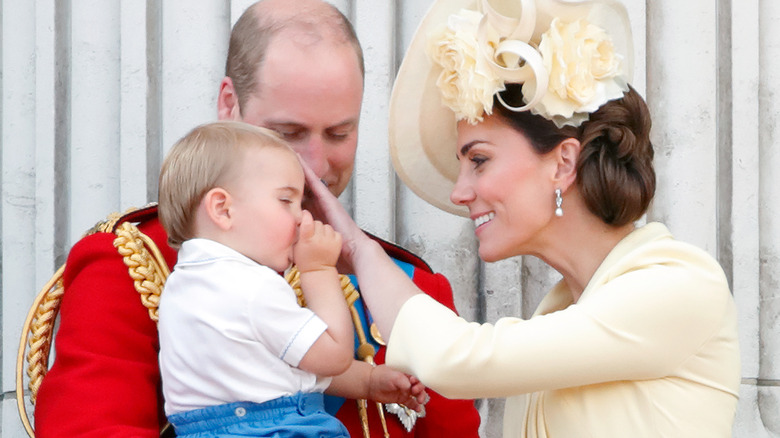 Max Mumby/indigo/Getty Images
While Kate and William's children, Prince George, Princess Charlotte, and Prince Louis, prepare to return to school, you might be hoping to catch a glimpse of their school photos online. However, according to People, the family is choosing to keep the photos to themselves.
Living life in the public eye the way the Royal Family does, it is no surprise that there are areas of their lives that they would like to keep to themselves. The Duke and Duchess have been straightforward about how they view their children's lives at school, and that is completely private. While you may see photos of them snapped on the way to school by various news outlets, you likely will not see an official school portrait posted by the royals. They do not like to share those photos every year in hopes of keeping school and their role in the public eye as separate entities.
According to Harper's Bazaar, the Duke and Duchess hope to raise their children in as normal of an environment as possible. The kids are taken to school each day by their parents. While it is now fairly normal for parents to proudly post their kid's school photos online, this is one aspect of their lives the Royals wish to keep to themselves.