The Truth About Why Stanley Tucci Hid His Cancer Diagnosis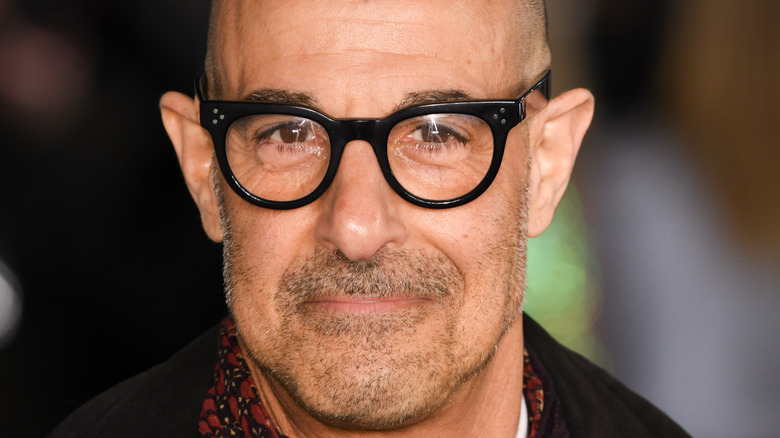 Featureflash Photo Agency/Shutterstock
While some celebrities choose to share news surrounding their health — such as Hugh Jackman, who has been vocal regarding his skin cancer scares over the years — others opt to keep these personal elements more hidden. When you're a celebrity and nearly everything you do, from the things you say to the food you eat, is subject to opinion and criticism, it totally makes sense that some A-Listers will do whatever they can to keep certain elements of their lives private. And this is exactly the case with actor Stanley Tucci.
Stanley Tucci — the beloved actor, author, director, chef, and undeniable heartthrob — has been keeping a secret from the public for a while now regarding his health. According to CNN, the 60-year-old "Devil Wears Prada" star had a very scary run-in with cancer over three years ago, which he has just recently decided to share with the public. Here's what we know about his diagnosis and the current status of his health.
Stanley Tucci had to use a feeding tube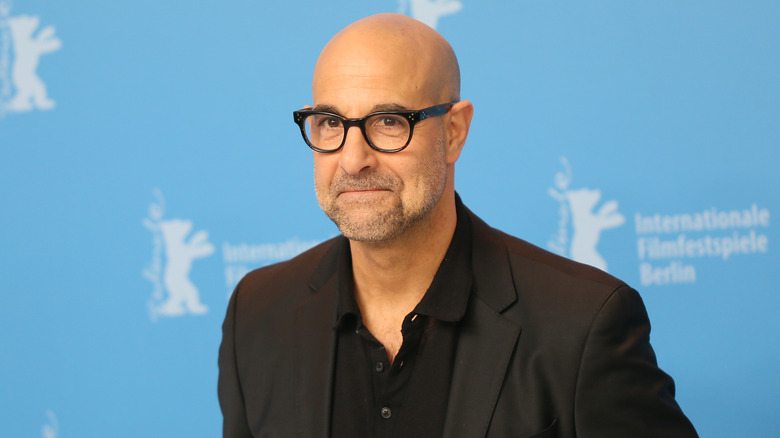 Denis Makarenko/Shutterstock
In the September 2021 issue of Vera, Virgin Atlantic's in-flight magazine,​​ in which Stanley Tucci was featured, he divulged that nearly three years ago, he was diagnosed with cancer that was found on the base of his tongue. He shared that the cancer was too big to be operated on, which meant that he had to endure intense radiation and chemotherapy. While an experience like this would be a nightmare for anyone, it was especially traumatizing for Tucci due to the fact that his first wife, Kathryn Spath-Tucci, died of cancer back in 2009. The two were married in 1995 and she ultimately died from breast cancer (via Today).
"To watch her go through those treatments for years was horrible," Tucci shared with Vera. "The kids were great, but it was hard for them. I had a feeding tube for six months. I could barely make it to the twins' high school graduation."
Considering his wife's history with cancer, we can understand why the actor didn't want the public tuned in as he went through cancer treatment and decided to keep it a secret for years. As for the future of Tucci's health and wellness, he shared that he was told his cancer is unlikely to come back. "[Cancer] makes you more afraid and less afraid at the same time. I feel much older than I did before I was sick," he explained. "But you still want to get ahead and get things done."