Meet Liz Cheney's Husband, Philip Perry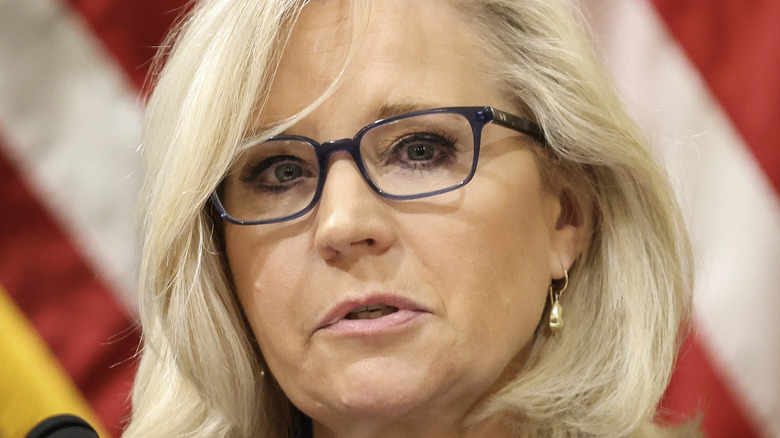 Pool/Getty Images
In 2021, Liz Cheney is one of the most well-known names in politics — and not just because her father was vice president of the United States for eight years. No longer just known as Dick Cheney's older daughter, Cheney is a congresswoman from Wyoming who worked her way up to chair of the Republican conference in the House of Representatives. She also felt no shame when she was stripped of that position due to speaking out against former President Donald Trump after the Jan. 6, 2021, insurrection at the capitol and later voting to impeach Trump, according to CBS News.
But Cheney is more than just a politician. She is also a wife and mother of five children and has been married to Washington, D.C., attorney Philip Perry since 1993, according to The Sun. Together, they have raised three daughters and two sons: Grace, Elizabeth, Kate, Richard, and Philip. Keep reading to get to know more about Cheney's husband, Perry.
Liz Cheney and Philip Perry are a Washington power couple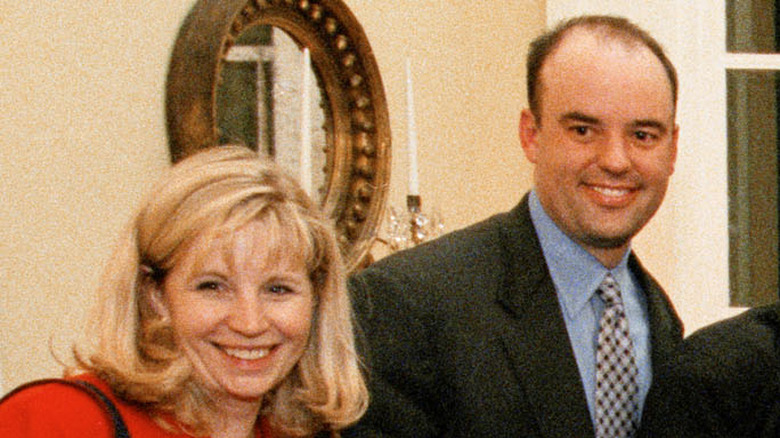 David Hume Kennerly/Getty Images
Liz Cheney and Philip Perry (pictured above in 2000) met when attending Colorado College, and Cheney took his name when they married but still uses her maiden name for professional purposes. Perry eventually earned his law degree at Cornell Law School (via The Sun). As an attorney, Perry has alternated between working for private firms and the United States government. 
As early as 1996, Perry found himself working as the lawyer for the Senate's investigation into the campaign finance practices of former President Bill Clinton's re-election campaign, according to WyoFile. Perry also took high-ranking government jobs when his father-in-law was vice president, working for the Department of Justice, the Department of Homeland Security, and as general counsel for the Office of Management and Budget.
As for private practice, Perry is a partner with the law firm Latham and Watkins LLP as of 2021, per The Sun. According to WyoFile, he has been associated with that firm, which also does lobbying work, for many years. Back in 2003, as a lobbyist for the firm, he attempted to get liability protections for large manufacturing companies, like Lockheed Martin and General Electric. WyoFile also reports that a Washington Monthly investigation alleged that Perry successfully lobbied against legislation that would have given the EPA the power to regulate security at chemical plants after 9/11.
According to The Focus, Perry and his firm were recognized by The National Law Journal in its report on Litigation Trailblazers in 2018.