What Justin Brescia Has To Say About The Original The Hills Storyline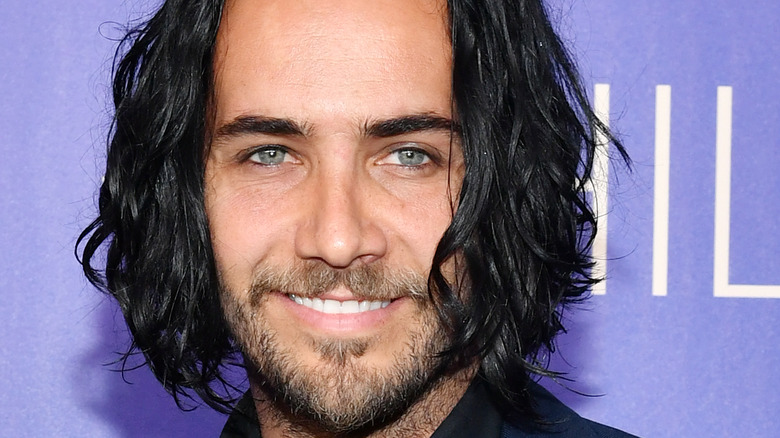 Amy Sussman/Getty Images
Justin Brescia, otherwise known as Justin Bobby from "The Hills" and "The Hills: New Beginnings" was often portrayed as the villain on MTV's hit reality show. He bled bad-boy energy on the show as he was constantly shown breaking the heart of Audrina Partridge (via Complex). However, the guy who famously wore combat boots to the beach seems to have been given a bad rap during his first run on "The Hills" back in the early 2000s.
While Partridge was the one constantly dealing with Justin Bobby's drama, Brescia has felt the long-term effects of his television run more than fans of the show realize. "After something like that you're never used to who's real with you for what reason," said Brescia on his reality TV journey. "You don't know if people are into you for you or into you for something else. I learned that very, very quick from the show. It was a serious dose of reality about human nature."
As it turns out, there may have been more fiction than truth when it came to Brescia's television persona. Maybe he wasn't the bad boy we thought he was after all.
Brescia claims much of his storyline was false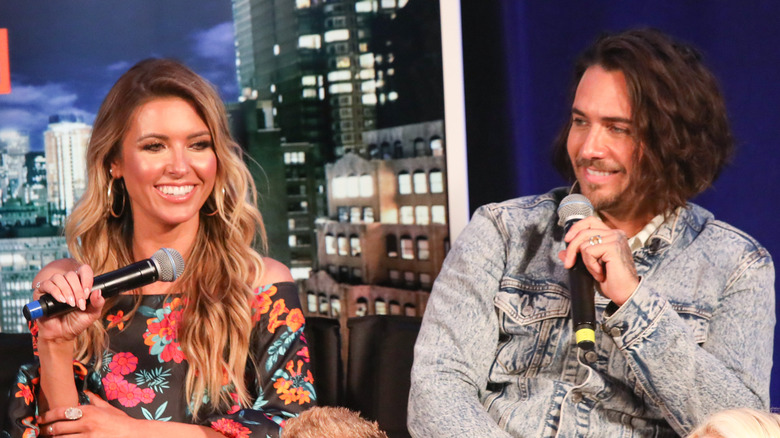 Rob Kim/Getty Images
Brescia spoke with the New York Daily News about which version of the reality show he enjoyed more, "The Hills" or "The Hills: New Beginnings." His answer may surprise you. "I love the way it was shot before. I thought that it was shot really beautifully," he continued. "Did I agree with the storylines and how they made me look? No, because it wasn't true. This time around, I think it's shot a little bit more quick to my liking ... But I do agree with the storylines and basically what we're saying and doing is coming out on TV. And that little bit means more to me than some of the scenic stuff."
Most of us know to take what we see on reality TV with a grain of salt. However, if you spent your teenage years watching "The Hills," you may have been totally convinced that Brescia was the bad guy. However, even Partridge backed up the idea that much of the drama between the couple was forced.
Partridge feels the same way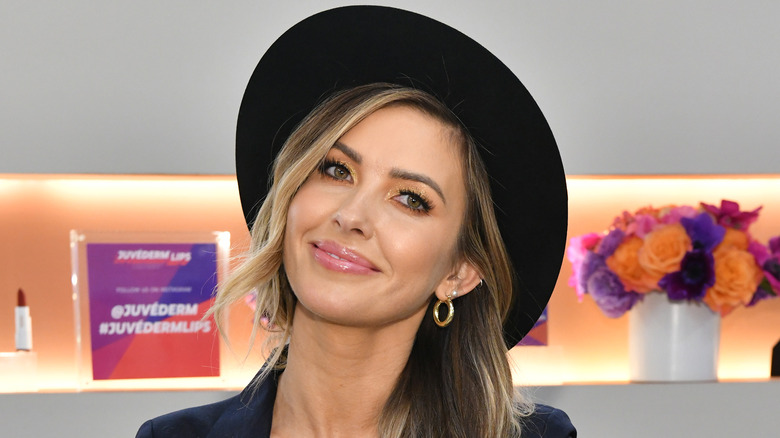 Craig Barritt/Getty Images
When asked about her time on the original installment of "The Hills," Partridge tells a similar story. According to an interview she did with Grazia, much of their portrayed relationship was real. They were that on-again, off-again couple. However, as their relationship ended in real life, the producers were not pleased.
"The show still wanted me to be in love with Justin and they wanted me to fight with Kristen. At that point, it was ruining my real life relationship because I had to keep faking all these scenes and it was starting to affect my reputation and my work. I had to eventually talk to the producers and say no," She added, "It was definitely looking like I was always desperate and wanted Justin all the time and that was probably the hardest thing for me because it wasn't like that."
According to US Weekly, things are cordial between Brescia and Partridge. The pair continued to film a second season of "The Hills: New Beginnings" where there was no storyline about their romance.