Why Ree Drummond Doesn't Film The Pioneer Woman At Her House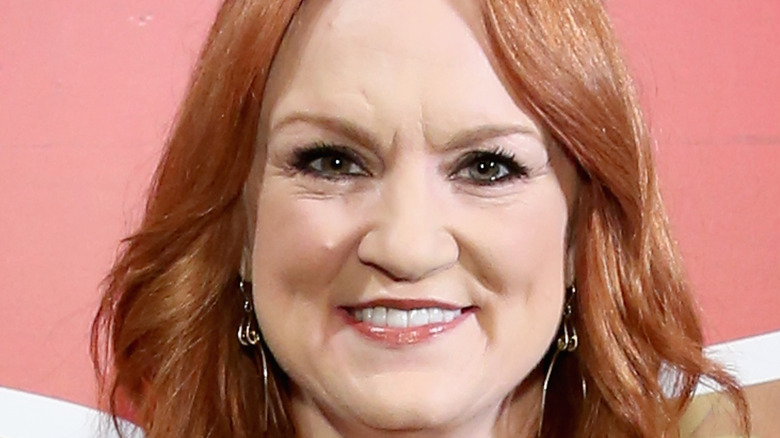 Monica Schipper/Getty Images
The Food Network brings access to recipes, celebrity chefs, food and cultural knowledge from around the world, and more to our living rooms, and this is accomplished through their collection of amazing hosts. The Food Network is known for having personable hosts that translate food into love and reach vast audiences. Among the hosts that have elevated the network's landscape over the last decade is Ree Drummond, though you probably know her better as The Pioneer Woman.
Drummond's Food Network series is likewise named "The Pioneer Woman," and it brings her twist on ranch-style food to audiences that otherwise may not be familiar with country-style living. Drummond, who lives in Oklahoma, has become more and more of an influencer as she grows into a Food Network veteran, and because of this, she's become increasingly open about her life with the world. For example, she recently opened up about her weight loss journey.
Despite being open about her life, there's one truth about "The Pioneer Woman" that you may not know: Drummond doesn't film her hit series at her house. Here's why.
The real space the show is filmed in is still on Drummond's property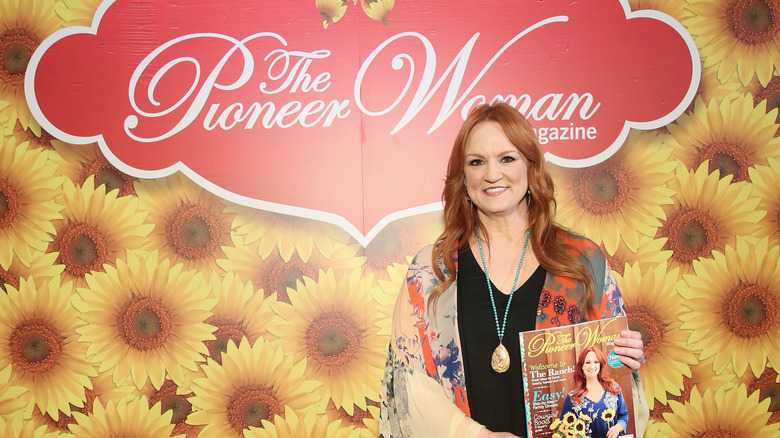 Monica Schipper/Getty Images
Ree Drummond's "The Pioneer Woman" is a family affair. It's no secret that Drummond's kids are involved in the series — and definitely helping her eat the delicacies she makes — but, at least during the COVID-19 pandemic, they've also aided the show's production (via Southern Living). Family is incredibly important to the Drummonds, and it shows in their collaboration. According to Southern Living, Drummond's children have helped take professional photos of her food and aided with aspects like food preparation and grocery shopping before shooting.
This is perhaps why Drummond doesn't want to film at home. While she's become more open, the Drummonds still value their family time and personal space. Interestingly, Food Network star Sunny Anderson doesn't show her home for similar reasons. However, we can put all guesses aside because Drummond has actually opened up about this very thing.
According to CheatSheet, "The Pioneer Woman" is filmed in the "Lodge," which was originally intended to be the Drummonds' guest house. It has a full kitchen and office space, so when her home was full of children when production first began on the series, she capitalized on the space. Now, it's Pioneer Woman headquarters, and the space that has been welcomed into homes around the world. "She also likes that the Lodge can accommodate plenty of people," CheatSheet further explained.
Ultimately, it boils down to Drummond finding purpose for a space that was otherwise not being used often, which is very respectable.