Why More Women Are Having Babies Later In Life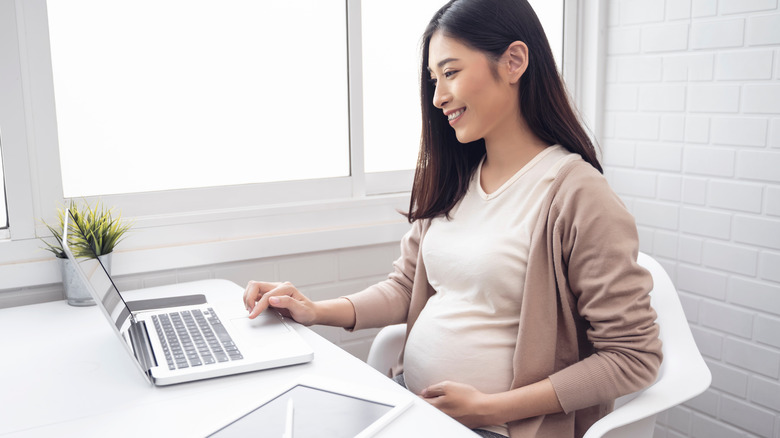 Have a nice day Photo/Shutterstock
We know anecdotally that more women are having babies later in life. 
But the facts support this notion, and researchers have recently uncovered a fascinating reason. First, consider that according to the CDC, in 1970, the mean age of a first time mother was 21, but by 2000, it was almost 25. 
Johns Hopkins University looked at birth rates and found not only is the age women become moms on the rise, but that more college-educated women had babies without saying "I do" in 2017 and 2018 versus twenty years ago (via Fox News). What's more— between 32 and 38 is "go time" for motherhood now, which is more than ten years later than women's own mothers in many cases.
Andrew Cherlin, the Professor Emeritus of Sociology at Johns Hopkins University, told Fox News about the finding, "The numbers are higher than a generation ago for both economic and cultural reasons." He went on to explain, "College graduates today are carrying more debt, which discourages them from marrying. And it's much more acceptable to have a baby in a cohabiting relationship, or even alone, than in the past."
Celebrities mirror the study trend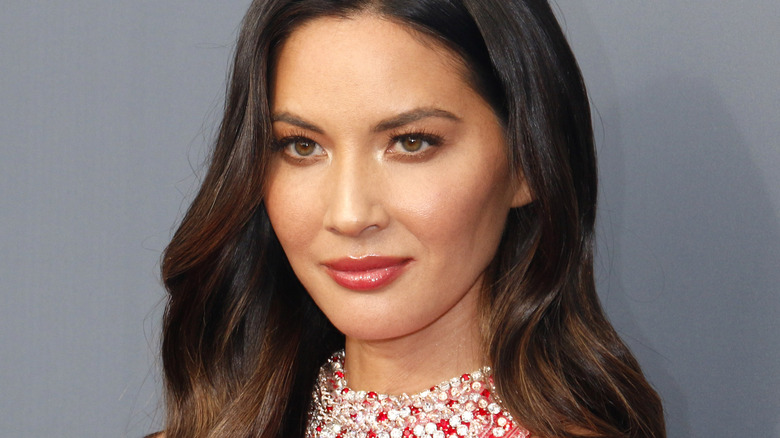 Tinseltown/Shutterstock
The Wall Street Journal notes that according to the Johns Hopkins study, nearly a quarter of highly-educated women — who have a bachelor's degree or higher — are adding a mini plus-one without getting hitched, and in their mid-30s.
This new data marks a sharp departure from what researchers, including Cherlin, found in 2016, which is that low-income women were more likely to have children outside of marriage (via The Atlantic). Interestingly, his previous research found that college education seemed to be a marker for not having children before marriage, a tide that is clearly turning in the new decade.
Of course, we see the trend playing out among the celebrity set, with billionaire Kylie Jenner — who is younger, to be fair — recently announcing she is pregnant with her second child with her boyfriend, Travis Scott, who is also the father of their 3-year-old, Stormi. Perhaps more reflective of the study, 41-year-old, highly-successful actress Olivia Munn is also expecting her first baby with her boyfriend, John Mulaney.