Inside Fran Drescher And Charles Shaughnessy's Relationship Today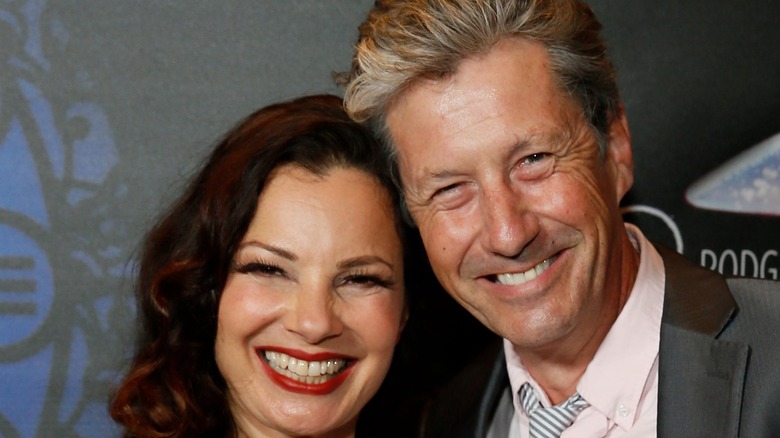 Ryan Miller/Getty Images
From November 1993 to June 1999, Charles Shaughnessy and Fran Drescher starred together on "The Nanny." Despite the show's popularity, it was cancelled, and according to Drescher, that was due to the fact that her character, Fran Fine, ended up marrying Shaughnessy's character, Maxwell Sheffield. The "sexual tension" was gone, and viewers lost interest, according to Amo Mama.
In real life, this actor has been married to Susan Fallender since 1983, and Drescher has been married twice: first to screenwriter Peter Marc Jacobson (who co-created "The Nanny" with her, wrote for the show, and came out as gay after the couple divorced) then to scientist and politician Shiva Ayyadurai for a couple of years (via All VIPP).
According to Entertainment Tonight, Drescher is turning the show into a Broadway musical and is open to a reboot. "We've talked about it, and she actually had a really, really, I thought, genius idea. I just thought, 'This was very smart.' That's all I'll say," Shaughnessy told the publication. "I was very hesitant about anything. I heard that and went, 'Oh, that'll work.'"
Fran Drescher and Charles Shaughnessy will play against each other on Celebrity Family Feud
Charles Shaughnessy also spoke with Entertainment Tonight about the on-screen chemistry he shared with Fran Drescher. "I think we just knew how to play off each other. We trusted each other, we enjoyed each other ... and it took off like a rocket."
Now, the two will be reuniting again on "Celebrity Family Feud." Her team, called "The Fran-tastics," is made up of costume designer and author Brenda Cooper, organizer and author Meryl Starr, editor Howie Prieser, and interior design consultant Judi Mann. His eponymous team is made up of his family members: wife Susan Shaughnessy, daughters Jenny Shaughnessy and Maddy Shaughnessy, and son-in-law Jonathan Tanners.
Both will be playing for Cancer Schmancer, and the episode — which will also feature country music star Jessie James Decker's team going up against NBA basketball player Chris Bosh's team — airs Sunday, September 12, at 8:00 p.m. on ABC, according to tvmeg.