Does Kate Middleton Have A Thing For Prince William In Uniform?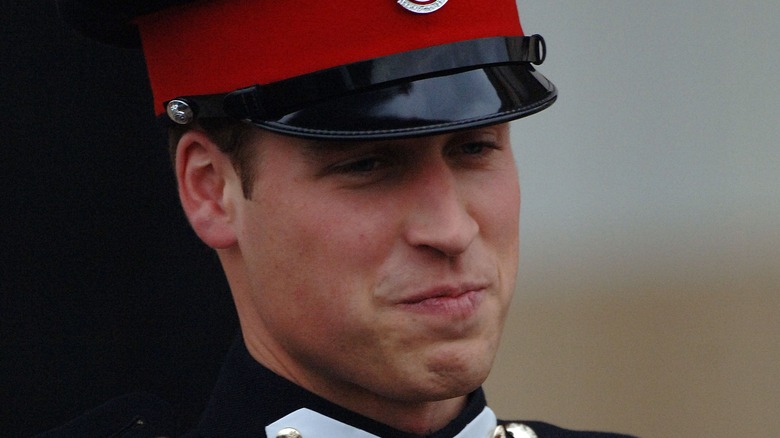 Anwar Hussein/Getty Images
Royal fans may or may not know that Prince William put in more than seven years of military service before deciding to focus full-time on royal duties in 2013 (via British Heritage and NPR). Not only was the 39-year-old previously trained as an officer, and eventually a lieutenant, but he also trained with the Royal Air Force and as a helicopter pilot.
Thus, William wears a military uniform on special occasions, such as his wedding to Kate Middleton in 2011. At the worldwide-watched affair, he donned a red Irish Guards Mounted Officer's uniform, according to the Los Angeles Times. Meanwhile, he wore a Blues and Royals uniform to his brother Prince Harry's nuptials in 2018 (via Insider).
There are other instances that the second-in-line-to-the-throne royal wears a uniform (via Harper's Bazaar). One such time was when he graduated from Sandhurst Military Academy in 2006 (via Express). Remember, at that point, William was dating his future wife (via Town & Country). She attended the graduation with her parents, and what she allegedly said about William's attire during the ceremony has everyone talking years later.
You won't believe what Kate Middleton said about Prince William in uniform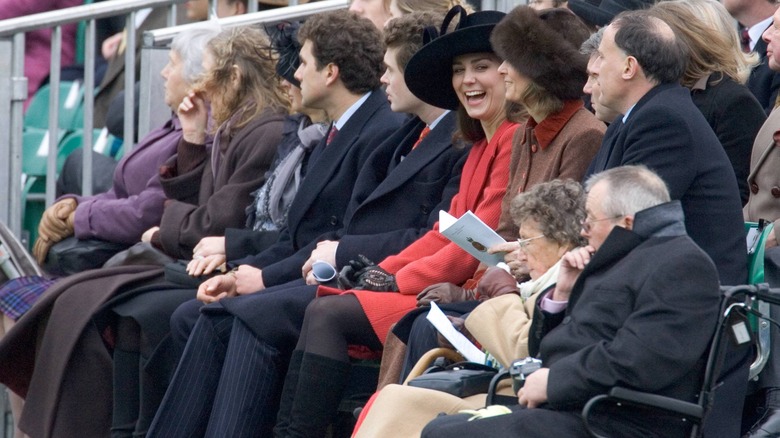 Anwar Hussein Collection/Getty Images
As Express reports, 15 years after Prince William's Sandhurst graduation, a lip reader has said on True Royalty's documentary "Royal Wives" that Kate was all about her future husband in his military best.
"I love him in uniform, he's so, so sexy," the young would-be royal wife said privately to her parents that day, according to the lip reader.
Meanwhile, according to The Mirror, journalist Rebecca English said in the documentary "William & Kate: Too Good To Be True" that the ceremony marked the occasion she knew Kate would one day rise to the throne by William's side.
"I remember turning to the person next to me and saying that's it, it's a done deal. This woman is going to be our future Queen," English declared, even though to be fair, the couple briefly split in 2007. 
But perhaps in the end, they reconciled because Kate remembered she loved William in uniform enough to marry him? Just sayin'!