The Heartbreaking Death Of My Big Fat Greek Wedding Star Michael Constantine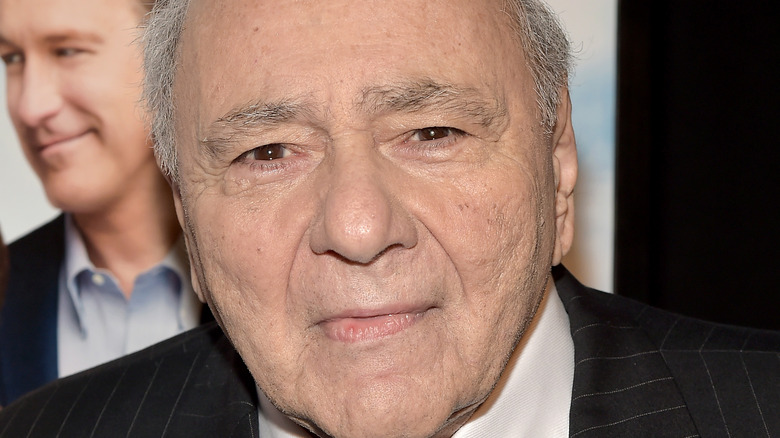 Theo Wargo/Getty Images
After being ill for some time, "My Big Fat Greek Wedding" star Michael Constantine has died. The actor was 94 years old and his family confirmed that he passed away in his home in Reading, Pennsylvania on Aug. 31.
In The Reading Eagle, Constantine's brother-in-law Michael Gordon said that he died peacefully of natural causes at home and was surrounded by loved ones, including his sisters  Patricia Gordon and Chris Dobbs. Constantine had been ill for several years, but the nature of his illness was not disclosed.
His sister, Patricia Gordon said, "He loved his hometown. He came back here right after he won his Emmy for 'Room 222.' But then he was called back to California. He always loved coming home. He was very much a family person. He loved his children, his siblings, his parents."
The Hollywood Reporter outlined that Constantine, whose birth name was Gus Efstration, started to seriously pursue his dream of acting in the 1950s and is perhaps most remembered for his role as Gus Portokalos in "My Big Fat Greek Wedding" and the sequel which followed. Newsweek writes that he also starred in "Room 222." Metro reports that he's left behind two children, Thea and Brendan.
And since his family confirmed his death, tributes have rolled in for Constantine.
Co-stars wanted to share their memories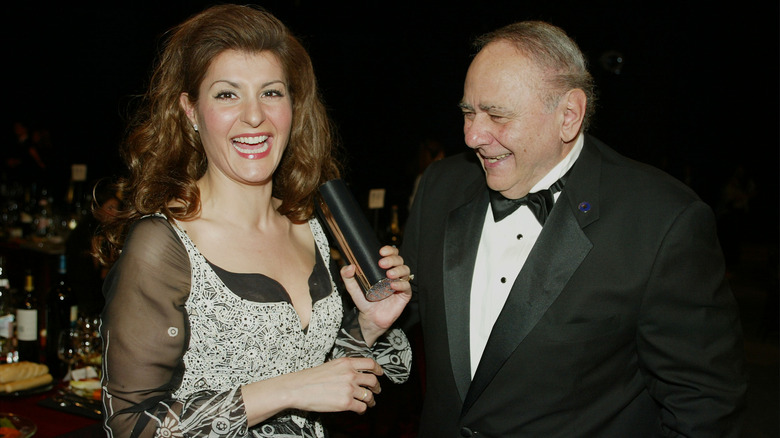 Kevin Winter/Getty Images
Co-stars and famous fans alike have shared their memories and condolences on social media. Nia Vardalos played Michael Constantine's daughter in "My Big Fat Greek Wedding." She said, "Michael Constantine, the dad to our cast-family, a gift to the written word, and always a friend. Acting with him came with a rush of love and fun. I will treasure this man who brought Gus to life. He gave us so much laughter and deserves a rest now. We love you, Michael."
Underneath Vardalos' tweet, many fans remembered how much he reminded them of their own family. ABC journalist John Kapetaneas wrote, "'My Big Fat Greek Wedding' was a watershed moment for Greeks around the world. Michael Constantine was the backbone of that film, portraying the lovable, overbearing father with an empathy and care that can only come from a lifetime of Greek-ness. RIP Michael Constantine."
Similarly, WCVB anchor Maria Stephanos wrote, "I love this movie. I love this character and I loved Michael Constantine. He passed at the age of 94. I will spritz some Windex in your honor."
Constantine has been remembered for the impact that his many roles have had on entertainment today. "Sad about this. 'Room 222' was an incredibly important show that was way ahead of its time," wrote the journalist, Sam Ruben. "Much of the series was shot on location at Los Angeles High School on Olympic Blvd. Michael Constantine was the well-meaning anchor of that show ... and much more."