The Surprising Way Piers Morgan Set A World Record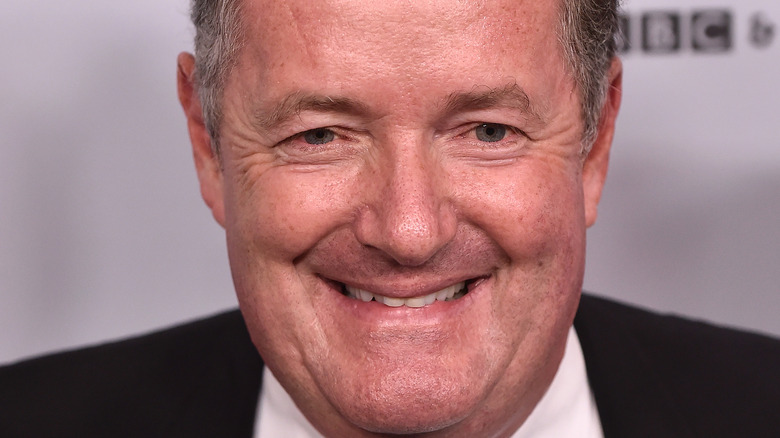 DFree/Shutterstock
As one of the most controversial figures on our screens, it might feel like we know all there is to know about Piers Morgan. The British broadcaster and journalist is no stranger to attention, from his younger days as a reporter to his more recent stints on TV, not least due to his comments about Prince Harry and Meghan Markle.
However, there's perhaps more to the 56-year-old than first meets the eye (via IMDb). Did you know, for example, that he was named after Formula One driver Piers Courage? Or that he became the youngest editor of a national newspaper in the United Kingdom in over 50 years when he landed the top job at News of the World when aged 28? Similarly, you may not have known that he won "Celebrity Apprentice," as hosted by future President Donald Trump — with whom Morgan has since had something of a turbulent relationship (via Mirror). Not only that, but he's set a rather surprising world record, too.
He's responsible for the "World's Smallest Newspaper"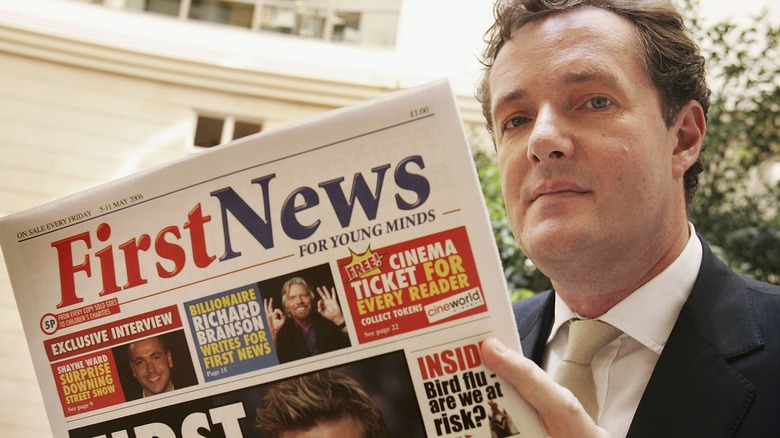 Peter Macdiarmid/Getty Images
He might be known more for his stints at other British newspapers, but 15 years ago, Morgan became editorial director of the newly-launched First News, a newspaper aimed at children aged between about 7-14 and published every Friday in the United Kingdom. It's been a success in the years since, often being made available for children to read in schools and sold for just £1 in stores. By 2013, there were around 68,500 readers in circulation. While that's a lower figure than those boasted by newspapers aimed at adults (via Press Gazette), it's certainly nothing to be sniffed at.
Guinness World Records awarded First News a world record of their own after they produced a special edition of the newspaper. The 32mm by 22mm newspaper (just over one inch tall and just under one inch wide) was given the title of "World's Smallest Newspaper." Alas — according to the Guinness World Records website, that particular record is now held by a Portuguese newspaper, Terra Nostra, which in February 2012 put out an edition measuring .72 by .99 inches. It was an exact copy of the normal edition of the publication.