The Real Reason Cristiano Ronaldo Stays Away From Alcohol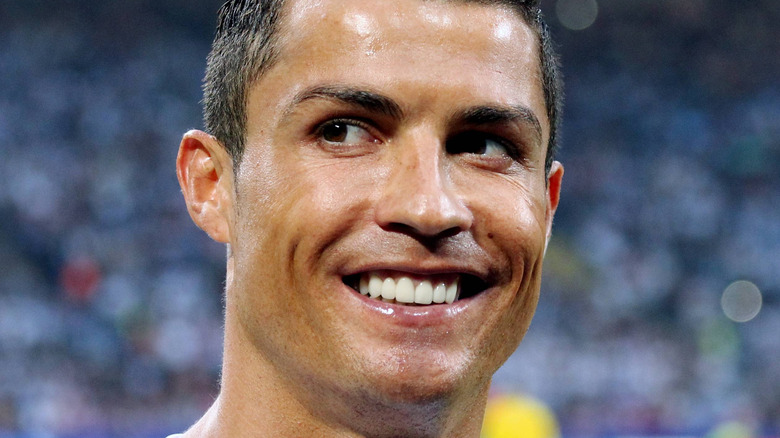 ph.FAB/Shutterstock
Cristiano Ronaldo is one of the best soccer players in the world. This title is rather undisputed, as few can reach the ranks that he and other top players have achieved. And, because he's such a powerhouse in the sports industry, Ronaldo has become quite the celebrity, too. In recent years, he has increasingly opened up about his personal life to the public, letting fans around the world get to know him better. For example, did you know that he has a secret nickname? Or did you know about Ronaldo's recent breakup from Irina Shayk?
Ronaldo, who sports a hefty $500 million net worth, hails from Madeira, an island in Portugal (via Celebrity Net Worth). He didn't come from money — his mother was a cook, and his father was a gardener — but he knew that he was athletically gifted and fostered it. Moreover, his father gave him the name "Ronaldo" in honor of one Ronald Reagan, the 40th president of the United States. He ultimately made his soccer debut at age 17, and, well, the rest is history, as they say.
Part of his success is strict discipline, and that includes staying away from alcohol.
Cristiano Ronaldo doesn't only swear off alcohol because of his career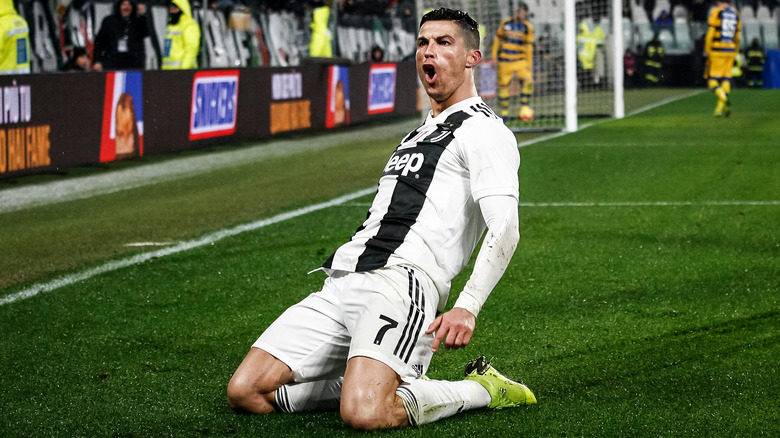 cristiano barni/Shutterstock
Cristiano Ronaldo lives a lavish life now as one of the best soccer players in the world, but his life wasn't always like this. He, too, experienced crushing family problems, and these encounters affect his actions today. In fact, Ronaldo has sworn off alcohol, and it may not be for the reason you think.
According to Tech Times, Ronaldo's father died at age 52 from alcoholism. Because of this, Ronaldo refuses to consume alcohol or drugs, and he's been candid about this sobriety ultimately being better for his soccer-playing, too. After all, Johns Hopkins Medicine explains that "excessive alcohol intake can lead to high blood pressure, heart failure or stroke."
Yet another reason might be that Ronaldo has experienced heart complications before. According to India Times, Ronaldo was diagnosed with a heart condition at just 15 years old that required surgery. Now, even if it's not his main reason, the soccer star may simply be avoiding alcohol to look out for his overall health, too, especially since it's known to mess with the heart when consumed in excess.