The Real Reason Irina Shayk And Cristiano Ronaldo Broke Up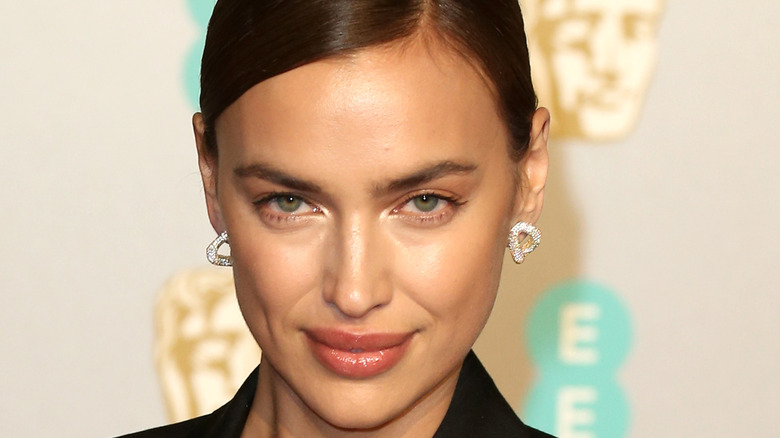 Shutterstock
Tabloids have third-wheeled all of Irina Shayk's romances, the most recent (and improbable) one being with rapper Kanye West. The Daily Mail went along with Shayk and West to the south of France, where the two were celebrating his 44th birthday, mere months after Kim Kardashian filed for divorce from West. And while a Page Six source clarified that "she likes him as a friend, but doesn't want a relationship with him," they will always remain 2021's most unlikely couple.
Before Shayk was West's muse, a term he's conferred onto many, including Khloe Kardashian (via GQ), she had a few long-term relationships. She shares custody of her daughter with Bradley Cooper (they broke up in 2019) and also dated soccer star Cristiano Ronaldo for five years (via Hello! Magazine). Ronaldo was one of Shayk's first high-profile boyfriends, whom she met on the set of an Armani ad in 2010 (via Page Six). The two were also reportedly engaged before they broke up — on possibly bad terms (via Daily Mail). Here's the real reason they broke up.
Irina Shayk wanted a loyal man after breaking up with Cristiano Ronaldo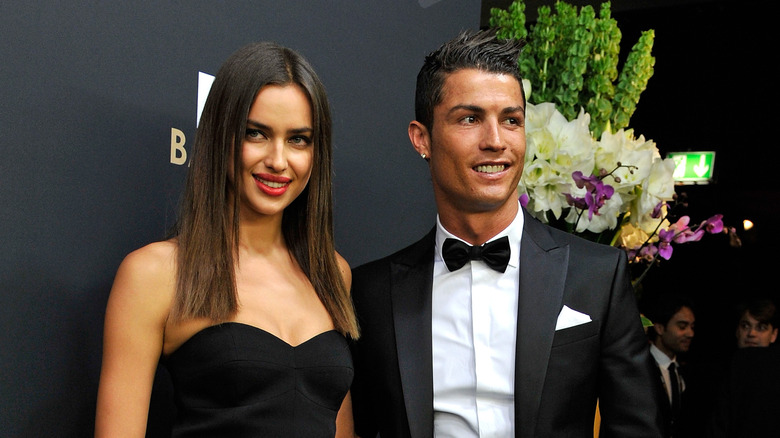 Harold Cunningham/Getty Images
Irina Shayk was notoriously private about her relationships before she dated Cristiano Ronaldo. During the five years that they dated, Shayk and Ronaldo posted candid photos on social media and had a spicy cover shoot together for Vogue Spain (via Page Six). Understandably, Shayk revealed nothing of the breakup until she mentioned her perfect Valentine's Day to E! News: "A lot of food, expensive bottle of champagne, because I'm Russian. I love an expensive bottle of champagne. Chocolate and [a] cool movie. Like yesterday I saw 'Pretty Woman' and that felt like Valentine's for me. It was really nice."
The breakup also fueled rumors of infidelity after Shayk told E! News soon after: "What I'm looking for in a man is — I think I love honest men and I love a man who is loyal to women. I think this is [the] most important thing in [a] man." A Hello! Magazine source confirmed the rumors. "She was in shock and completely devastated... She then left immediately and spent New Year's Eve crying alone in the airport before flying to the Maldives, where she spent her birthday alone."
Red flags aren't always apparent, but, considering Shayk's subsequent relationships have mostly ended amicably, we think she's getting much better at spotting them.