The Truth About Britney Spears' Relationship With Iggy Azalea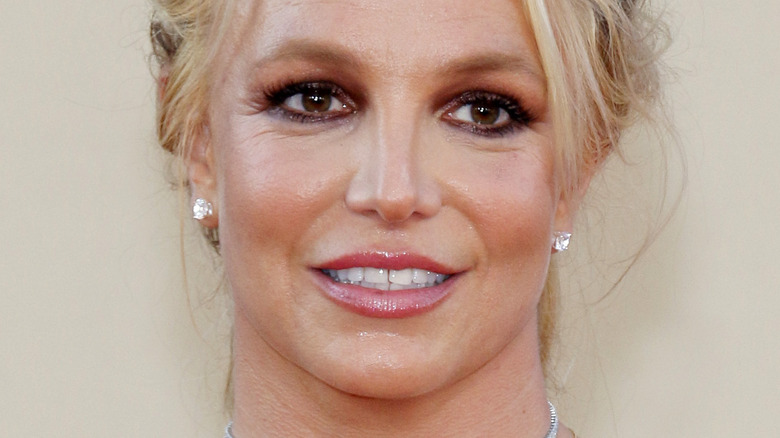 Tinseltown/Shutterstock
Britney Spears has recently reentered the public eye in a big way due to the ongoing legal battle with her father to end his conservatorship. (On Sept. 7, Jamie Spears filed a petition to end his daughter's conservatorship, per NBC News.) The pop icon has had support from many celebrities, with names like Drew Barrymore, Ryan Reynolds, Miley Cyrus, and Paris Hilton backing the #FreeBritney movement on social media (via People). An outspoken friend and ally of Spears' throughout the battle has been Australian rapper Iggy Azalea, who collaborated with the pop star on their 2015 song "Pretty Girls" (via People).
In fact, Azalea defended herself and Spears' privacy in the wake of the legal battle, when fans of Spears called her out for not speaking about the issue after their collaboration. Azalea responded online saying, "Britney has said in her own words, she's embarrassed to even share this with the world. If she needed me to speak on her behalf, that message has been delivered to her. Other than that — I'm good."
Here's what fans should know about the two stars' relationship.
Iggy Azalea adores Britney Spears "more than words"
An interaction between Britney Spears and Iggy Azalea on Spears' Instagram shows that the pair's friendship is just as strong as ever. On Sept. 7, Spears posted a sweet throwback photo of her and Azalea on stage together at the 2015 Billboard Music Awards of them performing their collaboration "Pretty Girls" (via People). In the caption, Spears praised Azalea for being a "badass woman" and wished both the rapper and her newborn child well, saying, "God bless you and thank you for all your kind words."
Azalea responded to the post with an equal amount of love for the pop icon, saying, "I absolutely adore you more than words (and I still have the barbies you gave me). Loving you always you brilliant, too-genius-for this-world-to-understand, kind hearted, gracious & beautifully ethereal being. We are definitely two big ole goofballs in the best way possible."
It's clear from the social media interaction that Spears and Azalea have nothing but mutual respect for one another.