What You Didn't Know About Jackie Kennedy's First Job At Vogue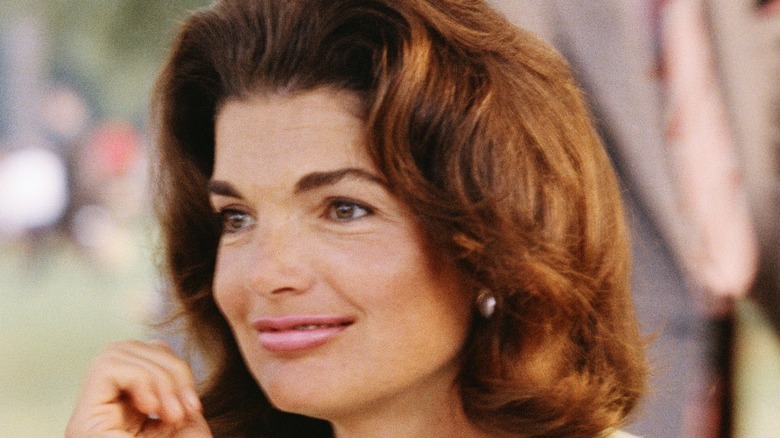 Michael Ochs Archives/Getty Images
Despite growing up in the world of American aristocracy and debutantes, Jackie Kennedy was a woman ahead of her time — even before she ever met John Fitzgerald Kennedy, a senator and future president who would make her one of the most famous women in the world. Her father was a successful stockbroker while her mother was an accomplished equestrian. Kennedy was educated in the finest private schools while also taking ballet lessons at New York's Metropolitan Opera House and French lessons at the age of 12, according to Biography.
But Kennedy also had ambition beyond becoming a wife and mother, like so many girls of her time. She attended Vassar College and studied art, French, literature, and history, but, for her senior year, she transferred to George Washington University in Washington, D.C. (via First Ladies.org). There, her interest in journalism was piqued, and an opportunity came along at the famed fashion magazine Vogue that she couldn't pass up.
Jackie Kennedy's first day at Vogue was quite memorable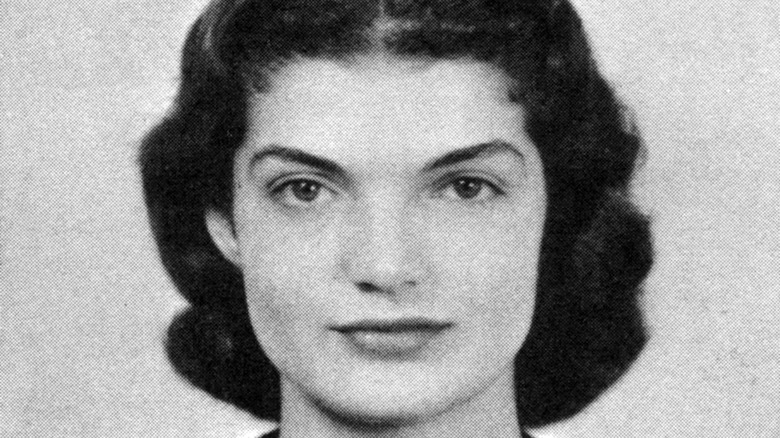 Apic/Getty Images
Right after graduating from George Washington University, Jackie Kennedy was chosen from more than 1,200 applicants to work as a junior editor at Vogue after winning the publication's 1951 Prix de Paris essay competition (via Yahoo! Life). The job required her to work six months in Vogue's New York office and six months in the Paris office. However, Kennedy didn't make it past the first day. She might have been a young woman of 21 and ahead of her time, but she also wanted to meet the right man. She knew by mid-morning that the mostly female Vogue office would not offer her that, so she quit, according to Vogue.
Interestingly enough, Kennedy did find marriage material through journalism. She eventually landed a job with the Washington Times-Herald as an "inquiring camera girl," earning $42.50 a week. While on assignment, she met Senator John F. Kennedy and married him by 1953 (via First Ladies.org).
Years later, after becoming a widow twice over — first when Kennedy was assassinated and later when her second husband, Aristotle Onasis, passed — Kennedy went back into the world of publishing as a single woman in the 1970s. She initially worked as an editor for Viking Press in New York and then moved onto Doubleday, where she worked as a senior editor until her death in 1994, according to The New York Post.