Is Kelly Clarkson Really Giving Up Her Music Career?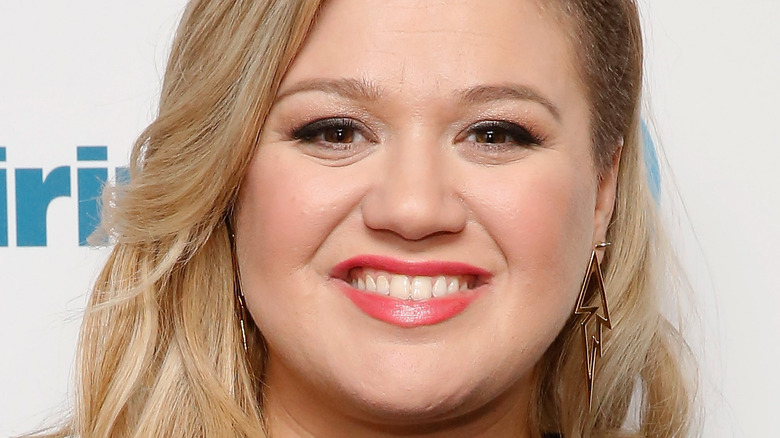 Robin Marchant/Getty Images
Kelly Clarkson is one of the hardest working women in the entertainment business. The former "American Idol" winner has become a household name thanks to her successful music career, and her role as a coach on NBC's hit singing competition series "The Voice." In addition, Clarkson also hosts her very own talk show, which her fans have come to adore. Last month she added to her resume by filling in for her old friend, Simon Cowell, as a judge on "America's Got Talent" (via Fox News). In the midst of it all, Clarkson is also going through a divorce with her estranged husband, Brandon Blackstock, with whom she shares two children.
After she announced her divorce, Clarkson stood up for herself when one social media user called her out for spending too much time working, suggesting that her marriage failed because she was too concerned with her career. "No wonder her marriage didn't work ... surprise she has time for her kids ... not the good old country girl we fell in love with ... it's all about Kelly being on tv ... and no one else ... no tears for her ... but for her kids," the person wrote (via Fox News). Of course, Clarkson hit back with her own opinion. "Wow. Shaming a woman who has a great work ethic, is a great mom, and who steps up and fills in when a friends [sic] asks for a favor because that's actually what "good old country girls" do," she tweeted.
However, Clarkson's career may be getting too busy, and rumor has it she's ready to step away from music.
Kelly Clarkson is reportedly looking to focus on her TV gigs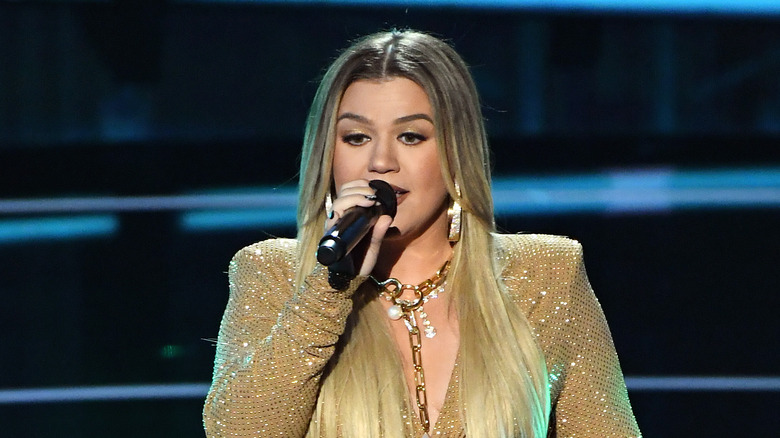 Kevin Mazur/Getty Images
According to OK!, Kelly Clarkson may be feeling a bit overextended with her successful television career. Her job on "The Voice" is likely demanding, and filming a daily talk show is also a huge undertaking. With all of her TV fame, it may be hard for the "American Idol" alum to get into the studio. Sources tell the outlet that Clarkson feels the need to step away from music for the time being so that she can focus on her more demanding jobs, as well as keep her two children as her priority.
"Something's got to give, and it looks like it will be her singing career," the insider revealed. Thankfully, the source says that Clarkson won't stop performing for good, but that her music will undoubtedly be on the backburner. "She isn't about to quit recording and performing altogether, but music will be sidelined," the informant continued. "Kelly's pretty savvy. She figures it would be a miracle if she's still hitting the charts in 20 years, but she can totally imagine herself with a hit show!"
Of course, Clarkson performs daily on her talk show, "The Kelly Clarkson Show," during a segment that she calls "Kellyoke" (via CMT) During the performance, the singer performs some of her favorite hit songs by other artists and puts her own unique spin on them. It has become a huge fan-favorite among her viewers. So, if Clarkson does allow her music to take a back seat, she'll still be showing off her vocals on TV.