Where You Can Buy The Booty-Sculpting Leggings Jennifer Garner Has Been Spotted In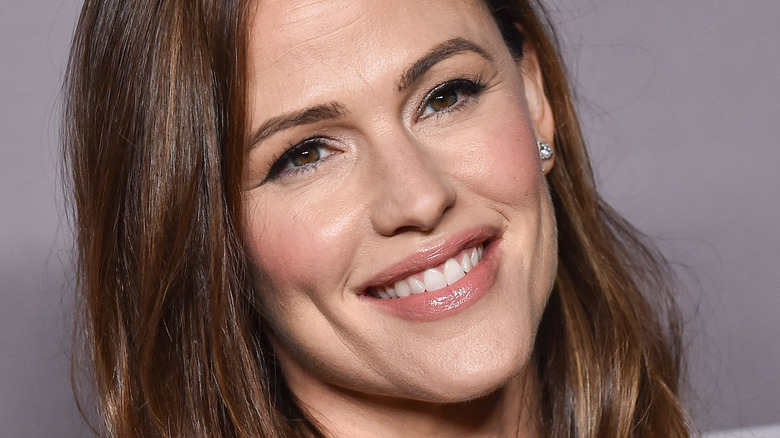 DFree/Shutterstock
Stars, they're just like us — meaning that when they're not packing venues or gracing the silver screen, they're rocking the latest streetwear trends. From Hailey Bieber's comfy, tie-dye digs to Bella Hadid's impossibly chic sweatsuit, athleisure is becoming mainstream in a big way (via Vogue). No exception to this trend is Jennifer Garner. Her specialty? Leggings that are comfortable, durable, and, most importantly, flattering.
In October of 2020, the star was spotted out and about in a pair of Alo High-Waist Lounge Leggings, and the reviews speak to Garner's credentials as a leggings expert. According to an InStyle review, shoppers joked, "when I put these leggings on, they stay on for about two days," while others raved, "these are the softest leggings I've ever owned or touched" or simply said, "'seriously amazing." 
Now that that's out of the way, we're sure you're dying to know all about the newest pair of leggings Garner has been wearing to death — and where you can get your own.
Jennifer Garner is obsessed with Spanx Booty Boost leggings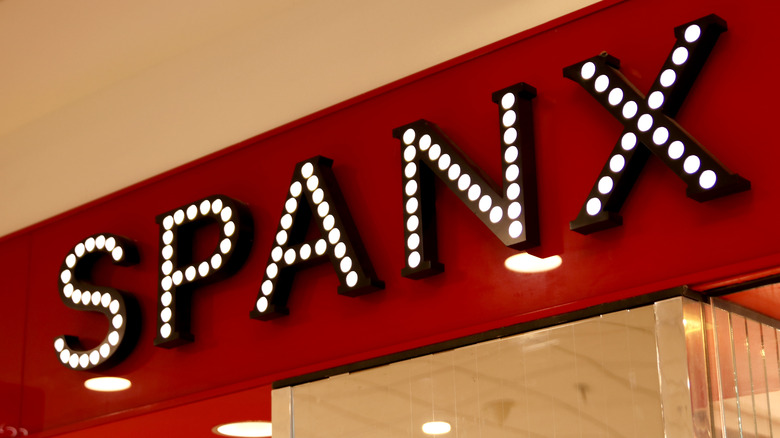 Eric Glenn/Shutterstock
In early August, Jennifer Garner was seen at the Gloss Labs nail salon in Tribeca in a black tank top, Brooks sneakers, a little black bag, and a much-loved pair of leggings (via People). The leggings are Spanx Booty Boost Active Leggings and are apparently the second pair of the style that Garner owns, as the star was seen in a fun, star-print pair last year. According to the Spanx website, among the many promises these leggings make, they guarantee you the "best butt ever."
The leggings are made of stretchy, breathable fabric, with a high waist and a contoured waistband. The many colors the Booty Boost leggings are available in are opaque — even during squats — and have no center seam, so you can say goodbye to awkward bunching. 
These leggings must live up to the hype, as they boast a celeb fanbase that includes not just Garner, but Reese Witherspoon and Kourtney Kardashian as well.