The Heartbreaking Death Of Police Academy Actor Art Metrano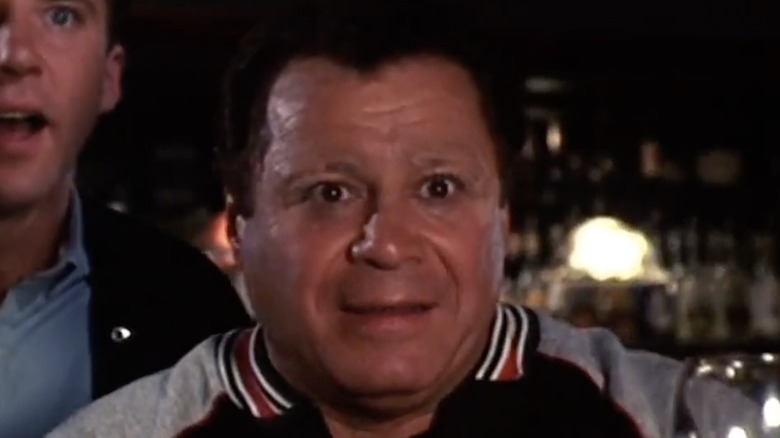 Warner Bros.
Art Metrano spent decades in the spotlight. According to Film Reference, he began his career in the 1960s, playing small roles in films like "Rocket Attack, USA" and "They Shoot Horses, Don't They?" He eventually hit the theater stage and the television screen in the 1970s. He was an occasional character on shows like "The Golden Girls" and "Joanie Loves Chachi" (per IMDb). However, it was his role as cop boss Ernie Mauser in the second and third "Police Academy" movies from the '80s that cemented his acting career.
Metrano was a beloved stand-up comic and actor, per The Hollywood Reporter. However, his career wasn't always easy. After falling off of a ladder in 1989 left him with three fractured vertebrae, it was unclear if he would return to comedy and acting. His son Harry shared how hard it was for him. "He was at the peak of his career when that happened, and then it just stopped," his son said. "But he managed to enjoy life and overcome adversity."
He certainly overcame it. He made a miraculous recovery. Left a quadriplegic, he turned tragedy into comedy. He made a one-man show out of the ordeal titled "Mertrano's Accidental Comedy."
The actor who overcame the odds sadly died on September 8, 2021.
He overcame the odds
The comedy legend was 84 years old when he died of natural causes, according to The Wrap. After the unfortunate fall from the ladder that nearly took his life, the actor spent years in rehab programs attempting to regain the use of his arms and legs with crutches. After rehab, he was able to begin working again as an actor, and would often take on smaller television roles following the accident. He even returned to the stage with the show he lovingly referred to as "Jews Don't Belong on Ladders ... An Accidental Comedy," which raised money for charities that helped people with spinal cord injuries, much like himself.
While many fans remember him as an actor and a comedian, his family remembers him as a loving father (via Deadline). "Yesterday I lost my best friend, my mentor, my dad," the actor's son Harry Metrano posted on Instagram. "He was and will always be the toughest man I know. I have never met someone who has over come more adversities than him. He's fought and won so much over the years that I always viewed him as indestructible, but the truth is we don't live forever on earth, but a person's spirit can live forever within you."