The Real Place Where The Circle Is Filmed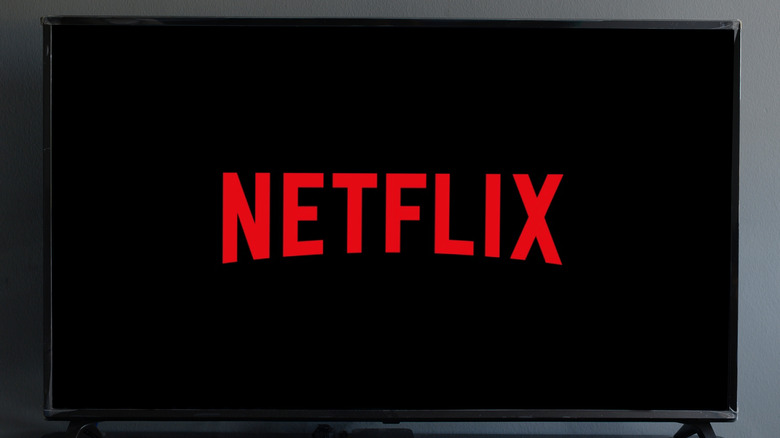 kamarulzamanganu/Shutterstock
"The Circle" is one of Netflix's premier reality series, and as it continues to air, the series is garnering more and more viewers and love. The premise? Sequestered contestants, who live individually and never interact in person with their fellow competitors, fight for the grand prize of $100,000, which can only be achieved if they become the most popular player in the game (via The Daily Beast). The contestants communicate through The Circle — a voice controlled social media platform that connects all of the individuals in their separate apartments. Ultimately, contestants gain and lose popularity based on their competitors' votes, leading to only one person standing in the end.
The series prompts many questions, such as viewers wanting to know more about the show's host, Michelle Buteau, and why some contestants look familiar. We at The List have even compiled a guide to where you can watch each and every sinfully delicious episode of "The Circle." One thing people still wonder, though, is where "The Circle" is filmed. Are all of the apartments the contestants live in located in the same building? What city is the show set in? These questions remain mysterious, but luckily for you, we've uncovered some answers.
The Circle is definitely not filmed where you think it is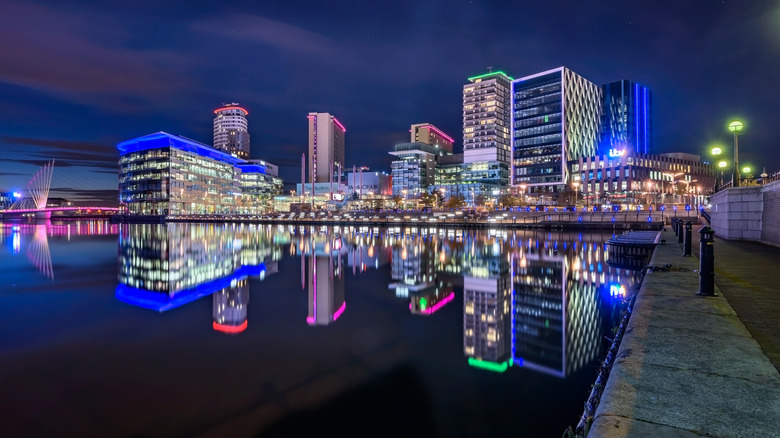 SAKhanPhotography/Shutterstock
Part of what makes "The Circle" so interesting is that catfishing is not only accepted, but also encouraged. Because the contestants interact virtually, they can lie about their age, gender, occupation, and/or anything else they want to falsify to gain popularity. The series' production may be the ultimate catfish, though. As noted by Bustle, "The Circle" uses setting shots of Chicago to orient viewers to the show's location, but it's actually filmed elsewhere.
In fact, it's not only shot in a different city, but also in a different country. More specifically, "The Circle" is filmed in an apartment building in Salford, England — and, yes, all of the contestants actually live in the same building during filming (via Heart). What's even more fun is that the series films in the exact same building that the U.K.'s version of "The Circle" films in.
"The Circle" has filmed at least one season during the COVID-19 pandemic, but producers have taken the virus seriously. "We're creating a huge fortress, a sort of sealed environment where we'll be able to control who comes in," producer Stephen Lambert explained (via Bustle). "Obviously the subjects are already isolated, so it suits what's going on, but we'll have contestants tested beforehand and we're discussing having them quarantined after they arrive in England."
As for Salford's whereabouts — if you're unaware, the city is located in Greater Manchester in the northwest portion of England (via Get The Data).