What Is Jared Kushner's Connection To Former President FDR?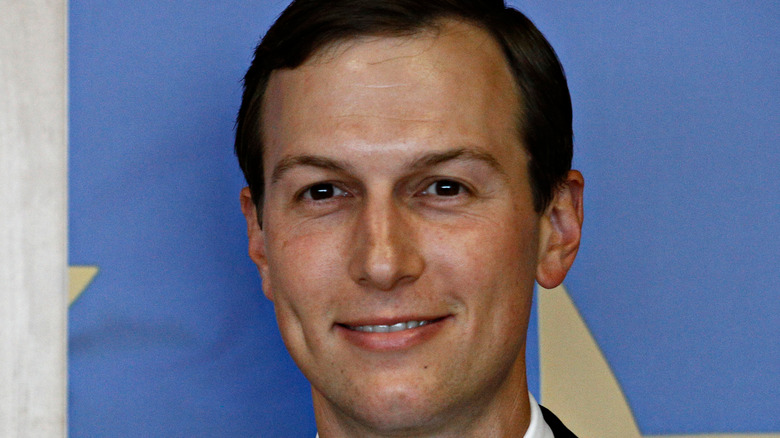 Alexandros Michailidis/Shutterstock
When you think of Jared Kushner, the son-in-law of former president Donald Trump, you might not think of Franklin D. Roosevelt. There isn't much to connect the president who pulled the United States out of the Great Depression and the president who had the lowest approval rating in history, but Kushner might just be a link of sorts (via Time).
According to Business Insider, a group of historians ranked their top 25 presidents in U.S. history. FDR came in third on their list, just below Abraham Lincoln and George Washington. The survey was conducted by CSPAN and had ten categories: public persuasion, crisis leadership, economic management, moral authority, international relations, administrative skills, relations with Congress, vision, pursued equal justice for all, and performance within the context of his times. Trump did not make the list.
FDR was the only president to serve more than two terms, though he did die during his fourth term. He was a beloved governmental figure, while Kushner's father-in-law was the first president to find himself up for impeachment on two separate occasions (per PBS). Believe it or not, however, there is a small link between Kushner and FDR.
Jared Kushner and FDR were a part of the same club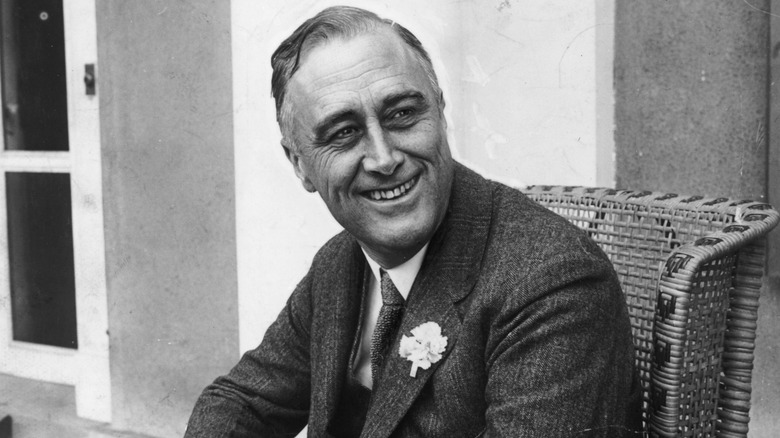 Hulton Archive/Getty Images
According to The New Yorker, Jared Kushner was the product of Jewish immigrants before he was associated with one of the most controversial political families in America's history. His father, Charles Kushner, was able to make a name for himself and his family in the United States, forming Kushner Companies. Things didn't stay peachy for the Kushner patriarch, however. He was convicted of tax evasion and illegal campaign donations back in 2004. He would eventually be pardoned by Donald Trump (via The Chicago Tribune).
It's no secret that the Kushner family is wealthy. Even given his father's missteps, Jared grew up in a successful family and continued to live lavishly as he got older. He was able to attend Harvard University, per New York Magazine. It was at the university where he became linked to former president Franklin D. Roosevelt. He was a member of the Fly Club, which is Harvard's version of a fraternity. Former Fly Club members include both Franklin D. Roosevelt and Theodore Roosevelt, along with Supreme Court Justice Oliver Wendell Holmes Jr. So, that's how Kushner shares a connection with FDR! A small link, but a connection nevertheless.