Why A Royal Expert Thinks Any Chance Harry Had To Return To Formal Duties Is Long Gone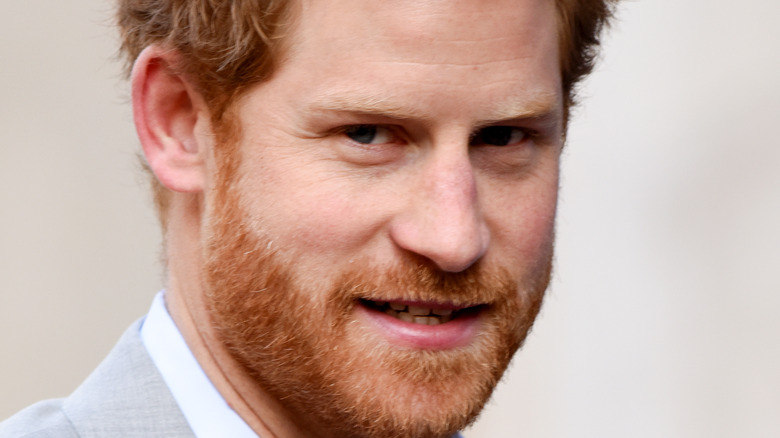 Bart Lenoir/Shutterstock
It's no secret that after Prince Harry and Meghan Markle decided to leave the royal family for sunny California and broadcast their interview with Oprah Winfrey that they fell out of favor with their public back in England. According to Page Six, a showing of their interview with Oprah was met with boos at a UK Awards show. "As soon as Meghan and Harry appeared on screen the audience started booing," one attendee of Thursday night's National TV Awards shared (via The Sun). "And then everyone joined in, it was really loud and funny."
It is clear that leaving their lives as working royals has left many supporters of the family confused and upset. Commentator Christina Garibaldi spoke with the podcast "Royally Us" to explain how the couple has even fallen out of favor with their young fans. "It seems that the couple are also losing some support amongst young Brits, which is interesting because they have always gotten a lot of support from them, but it seems their approval ratings have dropped a little bit" (per Express UK).
With all of these factors working against them, it seems as though returning to life as normal back in the UK for the Duke and Duchess might be out of the question. A royal expert recently weighed in.
The Duke will likely never return to working duties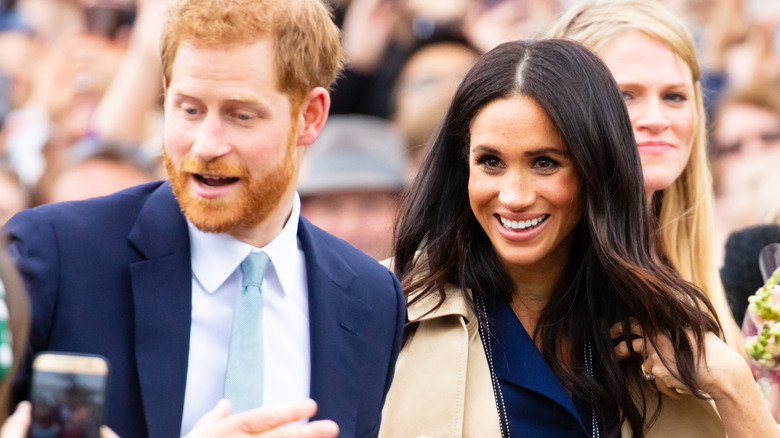 FiledIMAGE/Shutterstock
Royal expert Duncan Larcombe shared with the Daily Mail that the chance of Prince Harry and Markle returning to life as it used to be at Buckingham Palace is unlikely. He said, "It's worrying to think what Harry has left if his American life fails for him. I don't think he'll be welcomed back as a working royal, but he would as a brother, son and grandson," He continues, "If Harry's not on the balcony at Buckingham Palace, waving to the crowds, on the day his father or his brother becomes King, then I think the public will be done with him."
Larcombe also spoke with Closer Magazine, saying, "If freedom is being able to say what you want, when you want, to whoever you choose to speak to, then Harry has found a degree of freedom. But if freedom is having good will behind you to live in peace, being able to live life as you want it or being at peace with the people you've rowed with, then freedom has not been achieved," he continues, "It's backfired. Harry and Meghan seem to have totally isolated themselves — they're more trapped than ever in this new life they've created."
Larcombe believes there is little to no chance that the Duke and Duchess will be able to return to Buckingham Palace and proceed with business as usual.