Could Nicki Minaj's Husband Be Headed To Jail?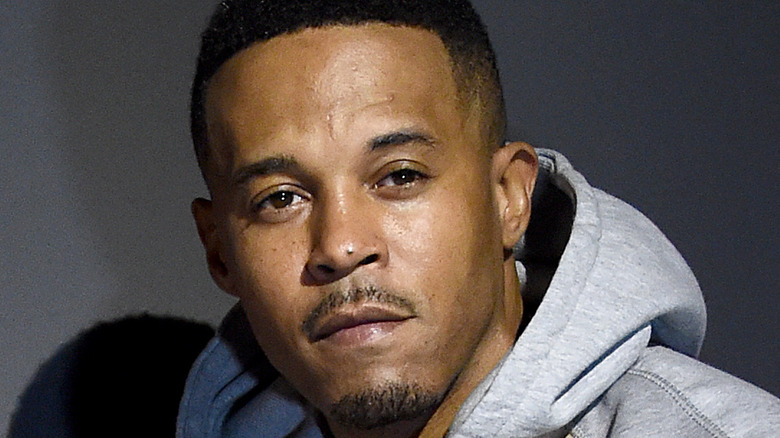 Dimitrios Kambouris/Getty Images
In 1995, Kenneth "Zoo" Petty, now husband of rapper Nicki Minaj, was convicted for the first-degree attempted rape of a 16-year-old girl (via Daily Beast). Jennifer Hough told the Daily Beast that, in 1995, Petty sexually assaulted her at knifepoint, and, since the assault, she has been the victim of threats and attempted bribes, pressuring her to recant her story. She is currently suing Petty and Minaj for witness intimidation and harassment.
People magazine reports that Petty spent four years in prison for this assault, although he was sentenced to 18 to 54 months. In New York, where the assault occurred, the 43-year-old is a level two registered offender, which means he poses a "moderate risk of repeat offense." As part of his conviction, Petty is required to register as a sex offender. After being stopped by police in Beverly Hills on Nov. 15, 2019, it was determined that he did not register as a sex offender in California, and he was arrested (per TMZ). TMZ reports that the L.A. County district attorney charged him for "failing to register as a sex offender," and he was released on $20,000 bail.
Kenneth Petty could serve up to 10 years in prison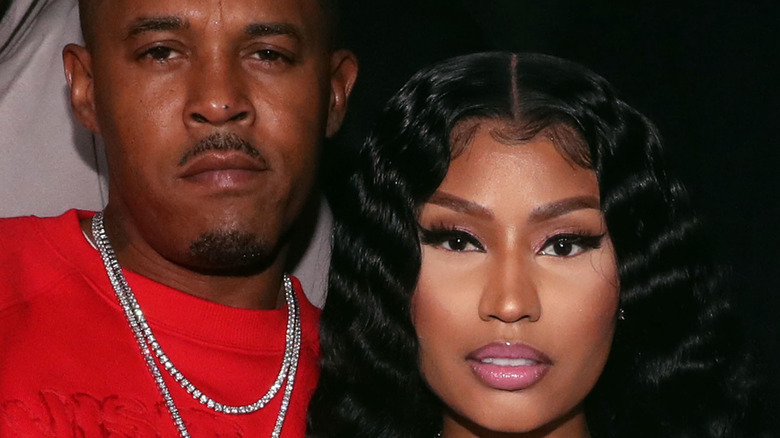 Johnny Nunez/Getty Images
After his initial arrest in California in 2019, Kenneth Petty was arrested again in March 2020 after still not registering as a sex offender (via People). According to legal records obtained by People, he pleaded not guilty and was released on $100,000 bail. After avoiding registering as a sex offender — and two arrests later — it seems the time has come for Petty to fully face his legal problems.
People obtained information from court documents stating that, on Sept. 9, 2021, during a virtual hearing with the U.S. District Court for the Central District of California, Petty agreed to a plea deal for failing to register as a sex offender. He pleaded guilty during the hearing and now faces up to 10 years in prison with a lifetime of supervised release. People reports that Petty's sentencing date is Jan. 24, 2022.
In 2020, after Petty's second arrest in California, Hollywood Life reported that someone close to his wife, Nicki Minaj, stated, "Kenneth's arrest is embarrassing but it is not a relationship killer whatsoever. She has known Kenneth forever and knows the person he is and is in love with him and she wants this to go away as quickly as possible." 
Whether or not the "Anaconda" rapper still feels that way is unknown.